Gov. Brownback Says Zombie Preparedness Month Starts Soon In Kansas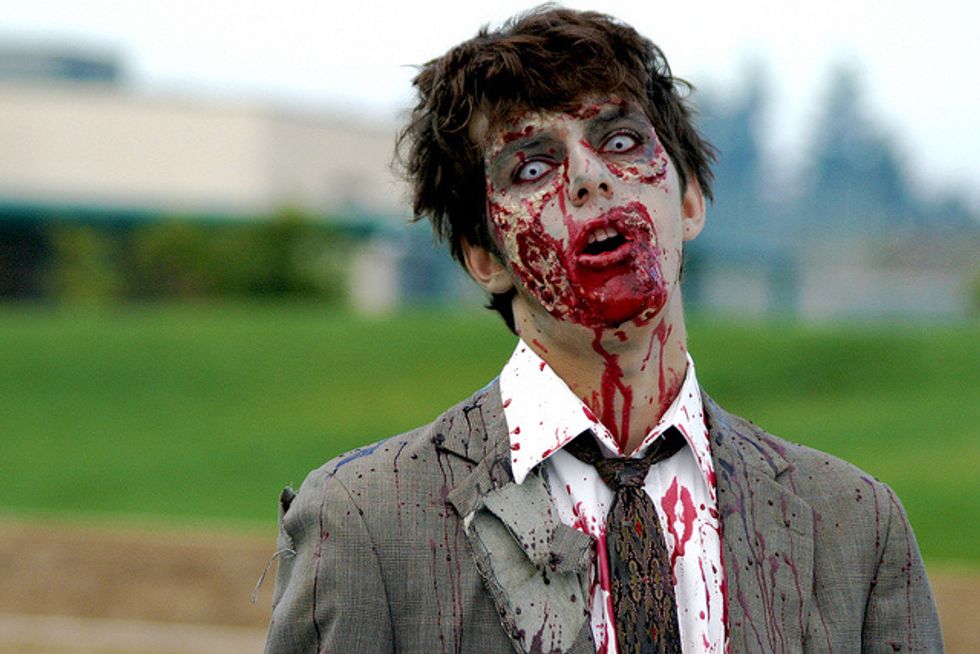 By Edward M. Eveld, The Kansas City Star (TNS)
KANSAS CITY, Mo. — Absent a zombie apocalypse before then, Kansas Gov. Sam Brownback this week will sign a proclamation designating October as "Zombie Preparedness Month" in his state.
The ceremony is planned for Wednesday at the Capitol, a reminder of the need to be prepared for any emergency. Kansas Division of Emergency Management staff will be on hand.
"If you're prepared for zombies, you're prepared for anything," Brownback said in a statement. "Although an actual zombie apocalypse will never happen, the preparation for such an event is the same as for any disaster: make a disaster kit, have a plan and practice it."
During October, state emergency management staff and other public agencies will provide information and zombie preparedness challenges on social media.
Go to the www.ksready.gov and click on Kansas Preparedness Challenge. On Facebook, go to https://www.facebook.com/KansasDivisionofEmergencyManagment.
(c)2015 The Kansas City Star (Kansas City, Mo.). Distributed by Tribune Content Agency, LLC.
Photo: Daniel Hollister via Flickr