Gov. Christie Outlines His Goals If He Runs, Wins Presidency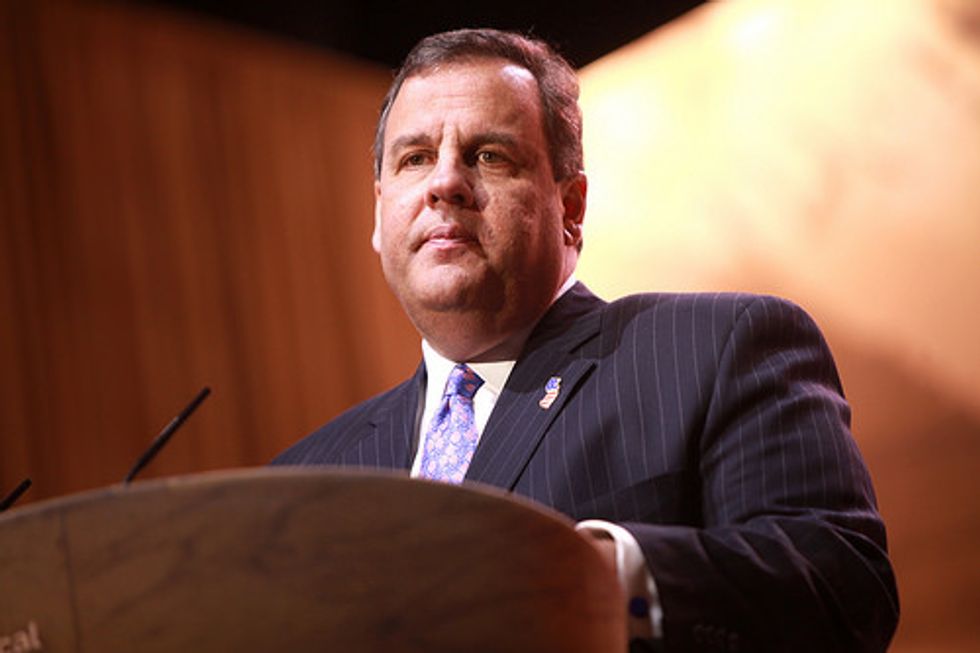 By Melissa Hayes, The Record (Hackensack, N.J.) (TNS)
TRENTON, N.J. — New Jersey Gov. Chris Christie said that if he were to run and win the presidency, he would tackle the tax system, adopt a national energy policy and re-establish the country as a world leader.
The governor was asked to detail his hypothetical priorities in a brief question-and-answer session following his keynote address at the Concord and Merrimack County GOP's third-annual Lincoln-Reagan Dinner fundraiser in Concord, N.H., on Monday night.
The event drew 250 people — a record number — several of whom said they wanted to hear Christie's straightforward style in person as they weigh him against other potential GOP presidential hopefuls.
While he was in the Granite State, Christie had private meetings with about 20 business leaders, a small group of state senators and 15 other party officials. Bill Palatucci, the governor's friend and adviser, said Christie was well received at all three events.
Christie wrapped up the day speaking for about 30 minutes, spending much of that time attacking President Barack Obama over foreign policy, energy and taxes.
"I almost feel bad for the president," he said reviving a line he used during the 2012 election. "He's like a man wandering around in a dark room, feeling along the wall for the light switch of leadership."
Christie defended his five campaign trips on behalf of failed GOP gubernatorial candidate Walt Havenstein last year, dismissing media criticism that the visits were part of his own presidential ambitions. He said the race against Democratic Gov. Maggie Hassan was closer than people thought.
He shared some familiar stories, including his last conversation with his mother, who died of lung cancer, saying she raised him to be honest and speak his mind.
New Hampshire holds the first primary in 2016, after the Iowa caucuses. Christie told the crowd he'd held 127 town-hall-style events in New Jersey. After fielding four questions, he promised to return to New Hampshire and answer more queries. He told the crowd to check out some of his interactions with constituents, many of which his staff has posted on YouTube.
People in the audience said they found Christie refreshing.
Jeffrey Milne, who lives in Springfield, said he agreed with Christie's call to reform taxes.
"We need to have companies feel this is the place to be and we can get there and that's the sense I have from him," he said.
Janet Kidder, a member of the New London Board of Selectmen, said Christie was even better than she anticipated.
"He is more appealing to the moderates and that's what is important to us, that someone would be willing to speak their mind but not in a very conservative manner," Kidder said.
She added that she was impressed with Christie's goal of building ties with leaders of other countries.
The governor was asked how he would take his New Jersey accomplishments to the national level, about support for veterans returning from war and about his position on Common Core, the federal educational standards students are tested on.
Christie, who initially embraced the tests, said in Iowa this month that he had "grave concerns" over how the Obama administration is tying federal aid to the standards.
The woman who asked Christie about his position said she supported the tests, and the governor said they were important, but he again raised concerns about the level of federal involvement.
Photo: Gage Skidmore via Flickr