Is Your Governor A Climate Change Truther?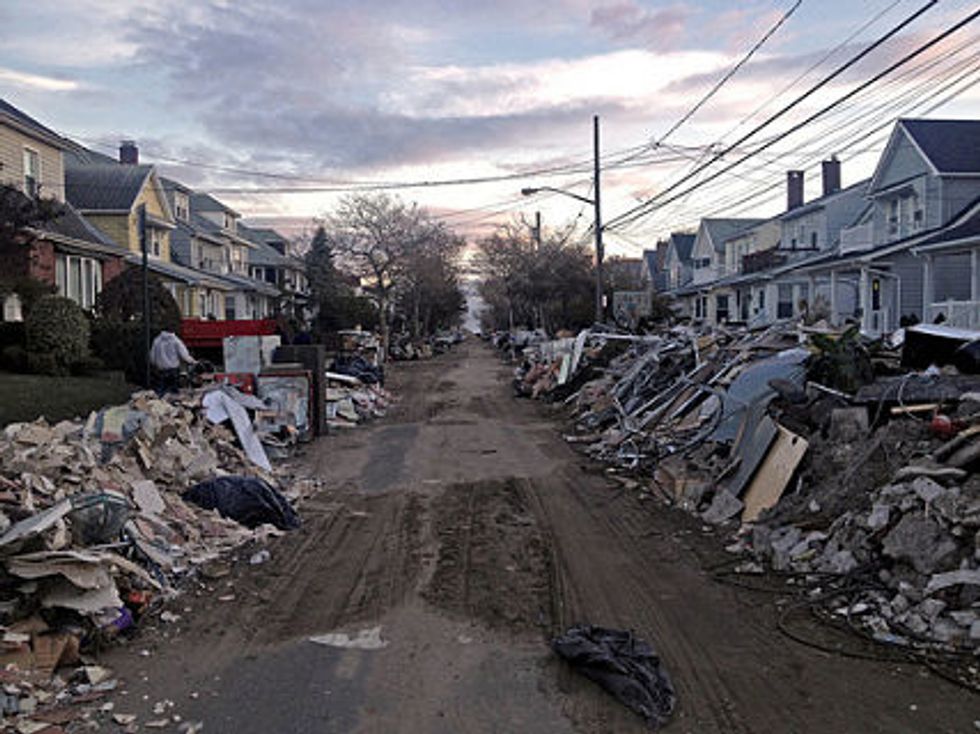 Is your governor a climate change truther?
The odds may be better than you think. According to a recent analysis by the Center for American Progress, half of the nation's Republican governors openly reject the reality of manmade climate change, despite the overwhelming scientific consensus on the issue.
The report divides America's governors into four groups. Green governors accept climate science and are implementing policies to mitigate the threat of climate change. Orange governors either accept climate science or have not openly rejected it, but have not done anything to act on the danger that it poses. Red governors either have not taken any public stance, not implemented any proactive policies, or have publicly derided federal climate regulations. Those red governors who openly deny climate science altogether are marked with stripes.
There is a clear partisan divide on the issue; while 15 out of the nation's 29 sitting Republican governors openly reject climate science, not a single Democratic governor has publicly denied the existence of climate change.
To learn more about where your governor stands on the issue, read the Center for American Progress' full report.
H/t: EcoWatch
Photo: ma neeks via Flickr
Want more climate news? Sign up for our daily email newsletter!