Gowdy Rejects Trump Conspiracy Theories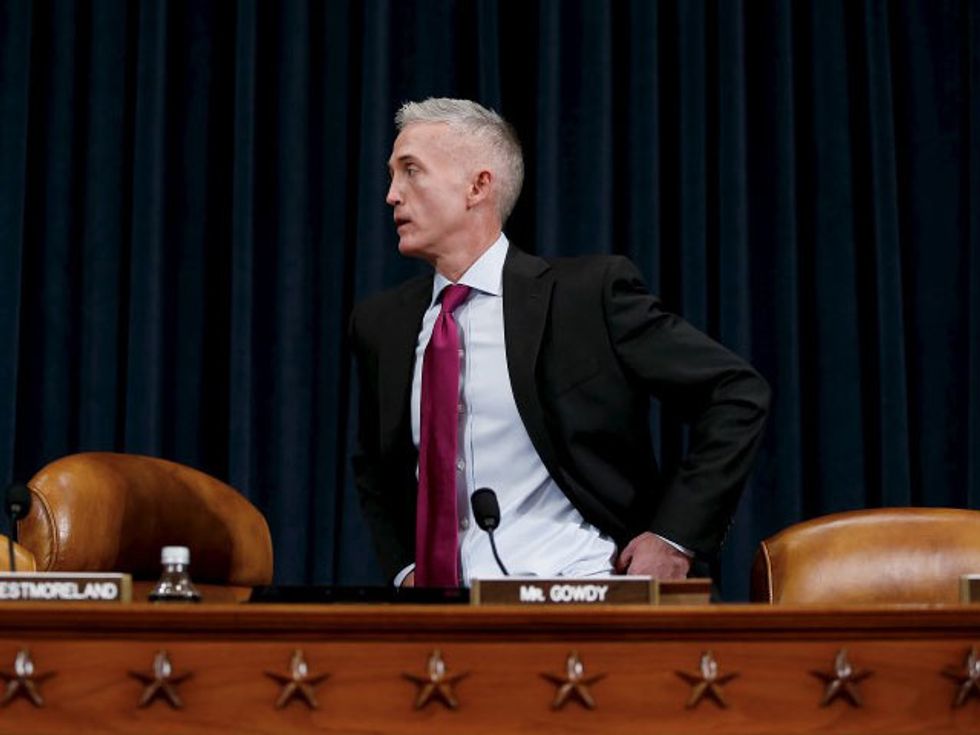 Reprinted with permission from AlterNet.
Rep. Trey Gowdy (R-SC) admitted Tuesday night that the FBI did nothing wrong in the investigation of President Donald Trump's campaign, despite the president's insistence in recent weeks that his staffers were the target of a scandalous political spying operation driven by President Barack Obama's administration.
"I am even more convinced that the FBI did exactly what my fellow citizens would want them to do when they got the information they got," Gowdy said on Fox News. "And that it has nothing to do with Donald Trump."
In other words, Trump's wild theorizing that the FBI, potentially instructed by Obama himself, spied on his campaign for political reasons, is completely false. It's worth noting the Gowdy was one of the small group of lawmakers who were allowed to be briefed on information about the investigation into potential collusion between the Trump campaign and Russian efforts to influence the election. Though the Justice Department resisted giving this briefing, it eventually agreed to it under pressure from Republicans.
It's also worth noting that even before this briefing, there was never any evidence for Trump's bogus claims about political spying on his campaign, and there was plenty of reason to think these claims were false.
In the interview Tuesday night, Gowdy tried to insinuate that there was something suspicious about the fact that the FBI, under then-DIrector James Comey, didn't brief Trump about the investigation into his campaign aides' ties to Russia. However, it's typical that the bureau keeps active investigations, particularly into such sensitive issues such as counterintelligence, a secret. And reporting has suggested that the FBI actively sought to minimize the exposure of the investigation, due to its proximity to the election.
Watch the clip below:
.@TGowdySC on the Mueller probe: "No one knows whether this is a criminal investigation." #TheStory pic.twitter.com/h4DpkIOfRa

— Fox News (@FoxNews) May 29, 2018
Cody Fenwick is a reporter and editor. Follow him on Twitter @codytfenwick.