Grand Jury Indicts California State Senator Leland Yee, 28 Others In Corruption Probe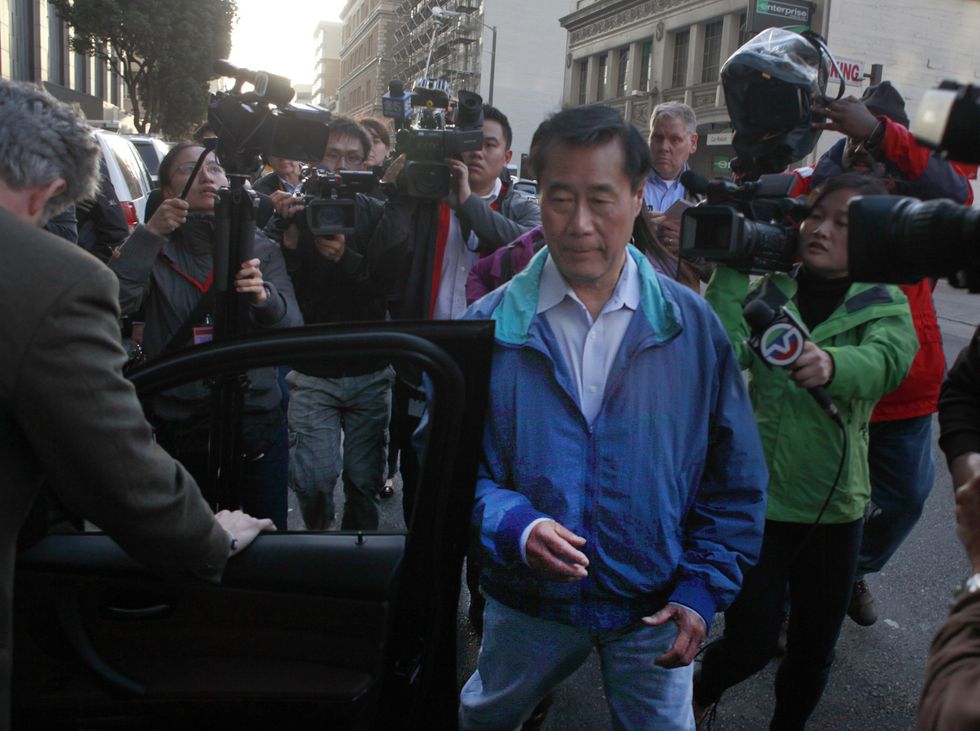 By Maura Dolan, Los Angeles Times
SAN FRANCISCO — A federal grand jury indicted 29 suspects, including California state Senator Leland Yee, with a wide range of crimes, including firearms trafficking and public corruption, U.S. Attorney Melinda Haag announced Friday.
Yee, a Democrat who represents parts of San Francisco and San Mateo County, and other suspects were arrested last week on a criminal complaint that outlined the charges behind the grand jury indictments. Yee was indicted for corruption, wire fraud and gun trafficking, the same charges laid out in the complaint.
The indictment said Yee solicited campaign contributions from undercover FBI agents and promised political favors in return. The alleged favors included a letter of endorsement on Yee's state Senate stationary and a state proclamation.
A grand jury indictment means the defendants will not be entitled to a preliminary hearing in which testimony would be taken and a judge would determine whether there was sufficient evidence for a trial.
If convicted, Yee would face more than 100 years in prison and more than $1 million in fines.
Other suspects, including a reputed San Francisco Chinatown gang leader, were charged with money laundering, murder for hire, drug distribution and trafficking in contraband cigarettes.
Haag said the prosecution stemmed from a five-year investigation by the FBI, the Internal Revenue Service and the San Francisco, Oakland and Antioch police departments.
Photo: Karl Mondon/Bay Area News Group/MCT