Grand Jury Process In Michael Brown Shooting Could Last Into October, Prosecutor Says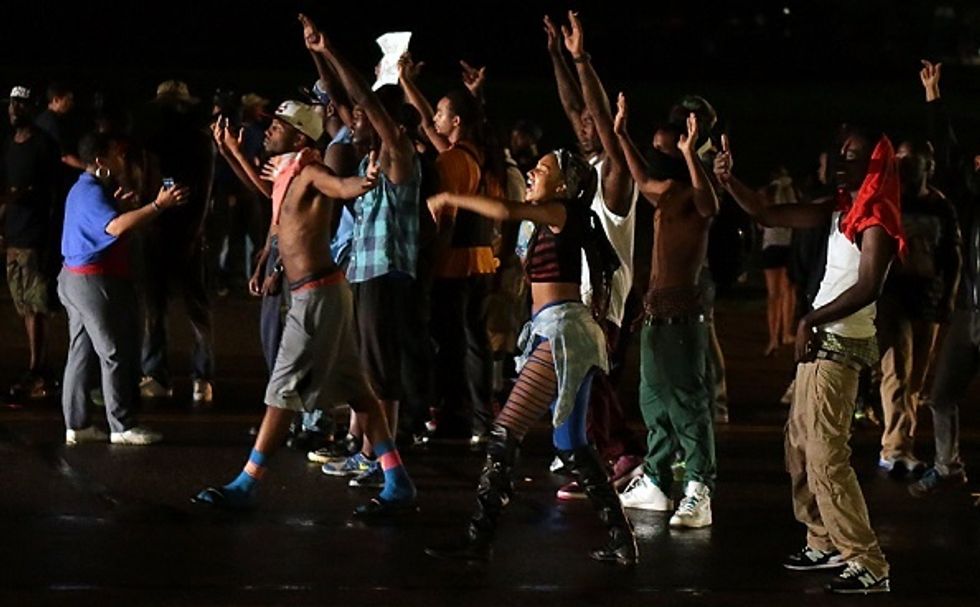 By Kim Bell and Jesse Bogan, St. Louis Post-Dispatch
FERSUGON, Mo. — St. Louis County Prosecutor Robert P. McCulloch said it could be the middle of October before his office has presented all of the evidence in the Michael Brown slaying to the grand jury.
Two assistant prosecutors on McCulloch's staff will begin presenting evidence later Wednesday to the grand jury in secret, as is protocol. But McCulloch said not all of the evidence is ready to be presented, and he said the grand jury's term that expires in September will likely be extended just for this case.
"Our target date is the middle of October," McCulloch said.
He made his comments Wednesday morning in a radio interview with McGraw Milhaven on KTRS-AM 550.
The grand jury will consider criminal charges against Ferguson Police Officer Darren Wilson who fatally shot Brown, 18, on Aug. 9.
Meanwhile, Missouri Highway Patrol Captain Ron Johnson said 47 people were arrested and three loaded handguns were seized during the protests Tuesday night and early Wednesday.
In a news conference that began at about 2:15 Wednesday morning, Johnson said officers interrupted criminal activities and prevented violence.
"Protest crowds were a bit smaller, and they were out earlier," he said, noting that no Molotov cocktails were thrown or bullets fired by protesters.
However, he said some "criminals and agitators" threatened police, threw glass and plastic bottles — some filled with urine — at officers and hid behind members of the media covering the protests.
He said one of the arrested was a man from Austin who had been arrested twice previously for actions at the protests.
Johnson praised religious and community leaders with keeping tensions lower than in recent nights. He also thanked hundreds of volunteers who cleaned area streets and businesses.
"That is the true spirit of Ferguson," Johnson said.
Photo: Robert Cohen/St. Louis Post-Dispatch/MCT