Great News For Voting Rights In Wisconsin And Texas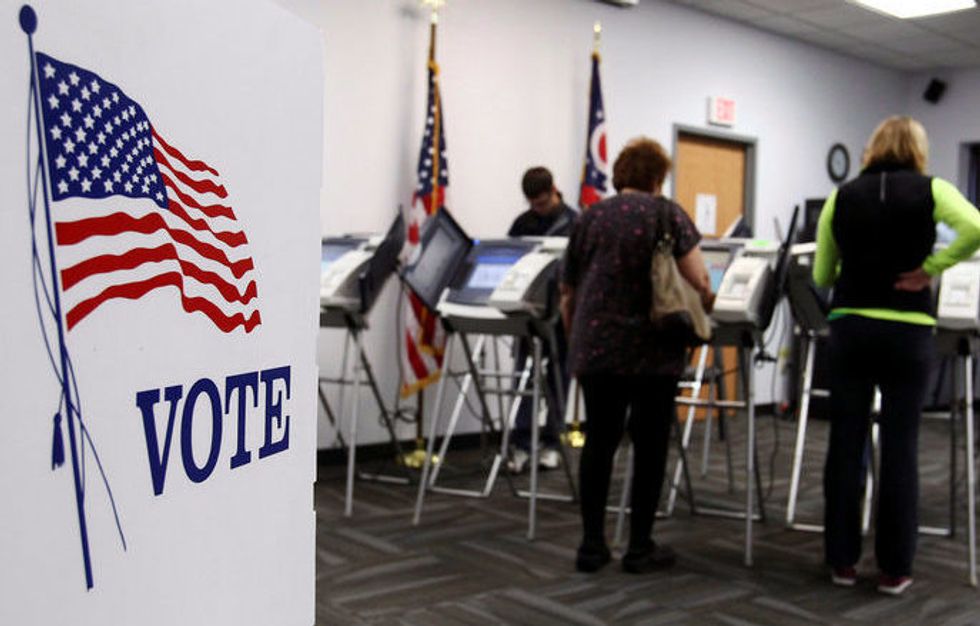 While all eyes have been on the Republican National Convention in Cleveland, two voter suppression laws that could have affected the November election were blocked in Texas and Wisconsin on Tuesday.
Milwaukee federal judge Lynn Adelman stuck down a law that would have required Wisconsin voters to present a photo identification card in order to vote in the November elections, saying that any voter without photo ID can participate in the voting process as long as they "sign an affidavit attesting their identity."
In a 44-page ruling, Judge Adelman said it would be "impossible or nearly impossible" for the thousands of Wisconsin voters who don't have a drivers license to obtain the "official" voter ID card that the law, written by the American Legislative Exchange Council (ALEC), requires.
"Although most voters in Wisconsin either possess qualifying ID or can easily obtain one, a safety net is needed for those voters who cannot obtain qualifying ID with reasonable effort." The judge wrote.
The same day, the Fifth Circuit Court of Appeals, a notoriously conservative court, ruled against a Texas' voter ID law, finding that it "discriminates against minorities."
"We conclude that the district court did not clearly err in determining that SB 14 has a discriminatory effect on minorities' voting rights in violation of Section 2 of the Voting Rights Act. As discussed below, we remand for a consideration of the appropriate remedy in light of the impending general election," wrote Judge Catharina Haynes.
District Court Judge Nelva Gonzales Ramos had previously ruled against the Texas law, also finding that it had "a discriminatory impact on minority voter turnout." U.S. Attorney General Loretta Lynch said she was "pleased" with the Texas verdict in a statement released on Wednesday.
These voter I.D. laws have proven to significantly affect minority voter turnout (and, consequently Democratic turnout). A recent study found that "Democratic turnout drops by an estimated 8.8 percentage points in general elections when strict photo identification laws are in place," compared to 3.6 percent for Republicans.
Photo: Ohio voters cast their votes at the polls for early voting in the 2012 U.S. presidential election in Medina Ohio