Gun Advocates Attempt To Deport Piers Morgan Via White House Petition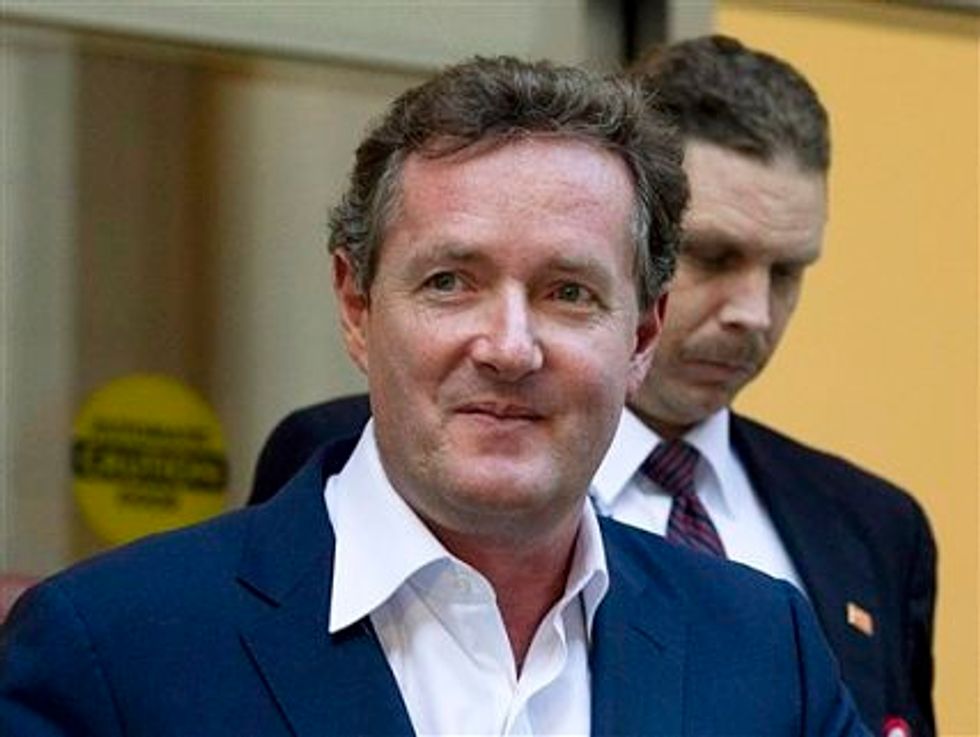 A petition imploring President Barack Obama to deport CNN anchor Piers Morgan from the United States due to his outspoken support for gun control is continuing to gain steam, necessitating an official response from the White House.
As of Wednesday afternoon, over 74,000 people had officially petitioned the Obama administration to "Deport British Citizen Piers Morgan for Attacking 2nd Amendment." That is significantly more than the 25,000 signatures required to force the White House to respond.
"British Citizen and CNN television host Piers Morgan is engaged in a hostile attack against the U.S. Constitution by targeting the Second Amendment," the petition on the White House website reads. "We demand that Mr. Morgan be deported immediately for his effort to undermine the Bill of Rights and for exploiting his position as a national network television host to stage attacks against the rights of American citizens."
Since the massacre at Sandy Hook Elementary School in Newtown, CT, Morgan has devoted several segments of his CNN show Piers Morgan Tonight to pushing for stricter gun laws. In one particularly heated argument, he called Gun Owners of America Executive Director Larry Pratt "dangerous," "stupid" and an "idiot" for advancing the argument that more gun proliferation could prevent future attacks.
The petition, which ironically attempts to curtail Morgan's First Amendment rights in defense of the Second Amendment, has drawn the CNN anchor's ire. Morgan expressed his displeasure with the petition via Twitter:
Wanting America to ban assault weapons & high-capacity magazines isn't 'anti-constitutional' – it's called 'common sense'. #GunControlNow

— Piers Morgan (@piersmorgan) December 24, 2012
As Dylan Byers points out at Politico, there is a counter-petition on the White House website aiming to keep Morgan in the United States. Morgan may not like its reasoning, however; the petition states that "There are two very good reasons for this. Firstly, the first amendment. Second and the more important point. No one in the UK wants him back."
As of Wednesday afternoon, that petition has just 979 signatures.
Photo credit: AP/Jae C. Hong, File