A Native American Woman Retires That 'Squaw' Slur For Good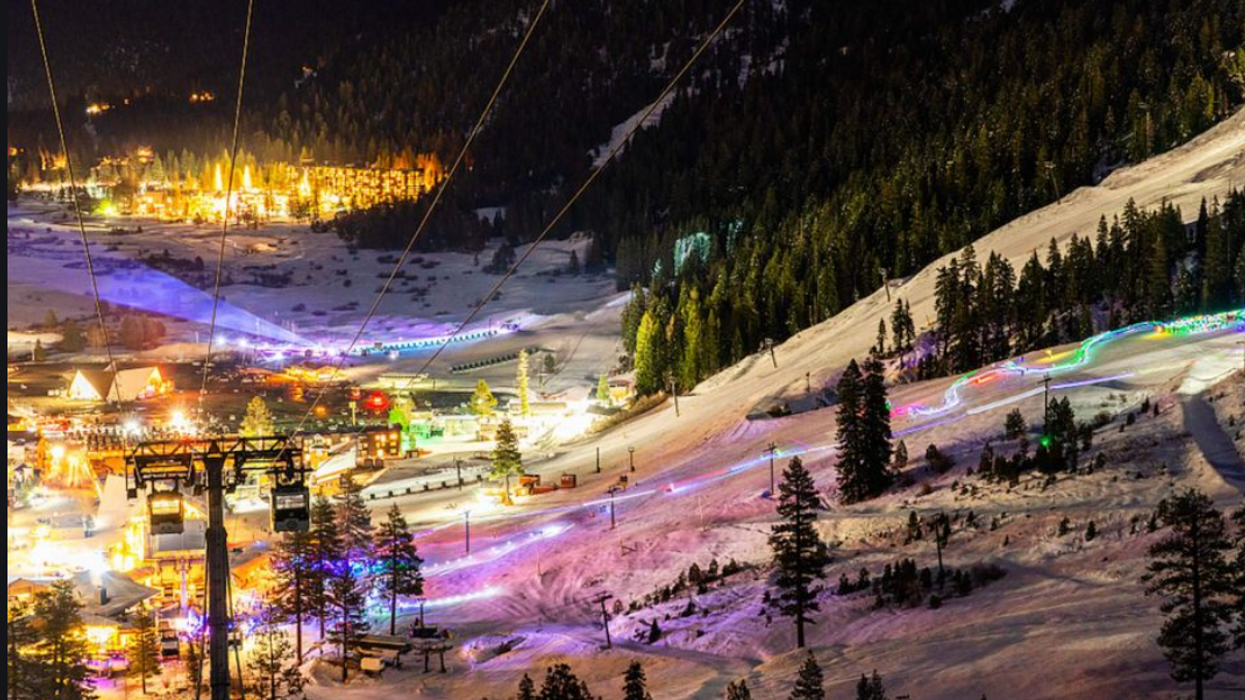 It has been 400 years since Native Americans took part in the first Thanksgiving, hosted by the Europeans who had appeared the previous year. This year also marks the first time a federal department has been headed by a Native American, and last week, she did something wise that none of her predecessors saw fit to do.
Interior Secretary Deb Haaland declared the word "squaw" to be derogatory and told the U.S. Board on Geographic Names to begin removing it from federal sites. "The term has historically been used as an offensive ethnic, racial, and sexist slur, particularly for Indigenous women," said a department press release, an assertion that is impossible to refute. "There are currently more than 650 federal land units that contain the term, according to a database maintained by the Board on Geographic Names."
Haaland, a member of the Laguna Pueblo tribal nation, describes herself as a 35th-generation New Mexican. She was one of the first two Native American women elected to Congress in 2018.
Her announcement may be reviled as an oppressive policing of language. No doubt diehards were likewise aggrieved in 1962, when Interior Secretary Stewart Udall issued an order to change place names that included the N-word — of which there were dozens. The government took until 1974 to replace the term "Jap" in site names with "Japanese."
A few years ago, my wife and I had the strange experience of going for a hike outside Moab, Utah, in a place called Negro Bill Canyon. I had mixed feelings about the name. On the one hand, it was obviously a great improvement over "N——- Bill Canyon," as it was previously known. But "Negro Bill Canyon" was not a name I could utter comfortably.
The locals apparently came to agree. One Moab resident who led a petition drive said: "People cringe when we have to tell the name of it. The looks on their face is: 'What did you just say?'" In 2017, the county council voted to call it Grandstaff Canyon, in honor of the Black rancher for whom it was originally named.
It's hard to defend site names that carry racist connotations. Even the Texas legislature voted in 1991 to change the names of 19 places that contained "Negro," including a valley in West Texas called Dead Negro Draw — which, yes, was once called something far worse. It is now Buffalo Soldier Draw.
"Squaw" is regarded by Native Americans as offensive, even obscene. But hundreds of sites have been adorned with the word (including several using variations on "Squaw Teat"). One of them was the site of the 1960 Winter Olympics, the Squaw Valley Resort in California. Last year, the owners announced they would re-christen it Palisades Tahoe."
"'Squaw' is a hurtful word," said a corporate official. "We are not hurtful people."
While in Congress, Haaland introduced legislation requiring the federal government to "review and revise offensive names of Federal land units" and create an advisory board to solicit and recommend new names. The bill attracted only a handful of co-sponsors and went nowhere.
Names don't have to be derogatory to warrant revision. The tallest peak in North America was named for William McKinley, an Ohio politician who ascended to the presidency but never laid eyes on Alaska, where the 20,000-foot mountain is located.
In 1975, the Alaska legislature voted in favor of replacing "Mount McKinley" with "Denali" — as indigenous people had known it for centuries. But the federal government did nothing until 2015, when Interior Secretary Sally Jewell ordered the change, as Sen. Lisa Murkowski (R-AK), had proposed.
Only someone with a tin ear and no sense of history could regard McKinley as a better name than Denali. It was probably inevitable, then, that during his presidential campaign, Donald Trump would vow to reverse the Obama administration's action. "Great insult to Ohio," he tweeted, which must have mystified most Ohioans.
In 2018, Republican House members from Ohio urged President Trump to follow through on his promise. But his Interior secretary, Ryan Zinke, tossed the request into his circular file. For reasons known only to Trump — probably his short attention span — that was the end of it.
Native Americans can't alter the grim experiences they have suffered at the hands of European settlers and their descendants over the past four centuries. But Haaland has found one thing that can be undone.
Follow Steve Chapman on Twitter @SteveChapman13 or at https://www.facebook.com/stevechapman13. To find out more about Steve Chapman and read features by other Creators Syndicate writers and cartoonists, visit the Creators Syndicate website at www.creators.com.