Haiti Government Reshuffles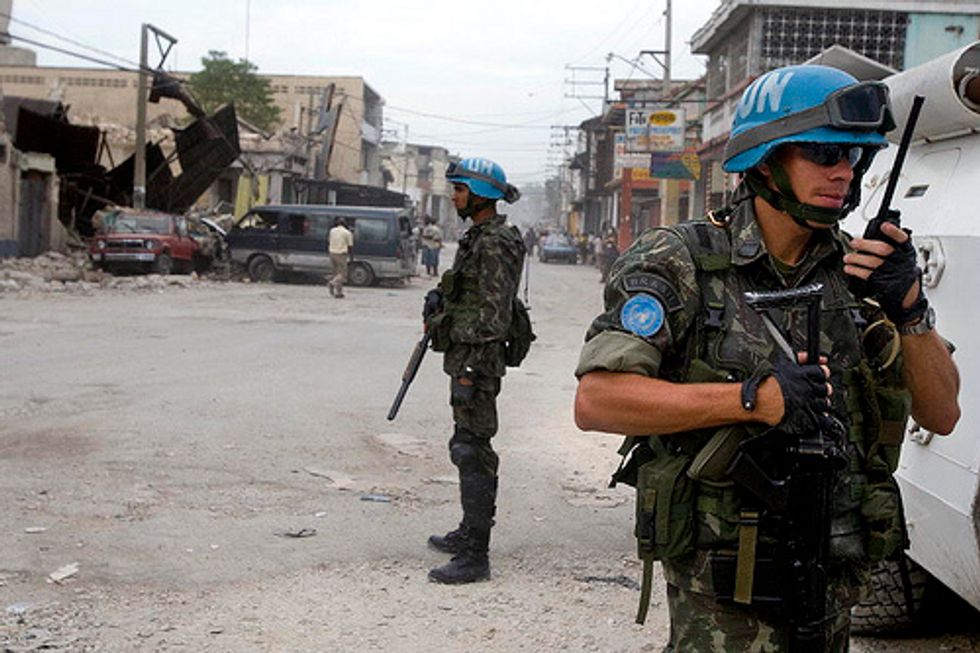 By Jacqueline Charles, The Miami Herald
Haiti's government is undergoing yet another makeover.
As part of a political deal to help build confidence in upcoming elections, Haiti announced a Cabinet reshuffle Wednesday — at least the fifth since President Michel Martelly's May 2011 inauguration.
The changes include several new faces in the government, and the return of a familiar one: Former Minister of Economy and Finance Marie-Carmelle Jean-Marie will return to the job a year after she abruptly resigned amid frustrations over how the country's shoestring finances were being handled.
Also joining the government in Port-au-Prince will be Haiti's longtime ambassador to the Organization of American States, Duly Brutus, and Miami Consul General Francois Guillaume.
Brutus, who celebrates 10 years at the OAS this month, will serve as foreign minister, replacing Pierre-Richard Casimir. Guillaume has been appointed minister in charge of Haitians Living Abroad. His appointment comes 10 months after fellow South Florida resident Bernice Fidelia resigned after a Senate investigation into her nationality.
The Cabinet was officially announced late Wednesday evening — via Twitter by Prime Minister Laurent Lamothe — after a day of speculation, horse trading and changing names. It is part of a package of agreements the executive, parliament and some opposition parties signed off on after two months in negotiations mediated by the Roman Catholic Church.
The negotiations were aimed at breaking a crippling political impasse in hopes of staging long-overdue legislative and local elections. The ongoing crisis has triggered anti-government protests and discontent in Haiti, which is still struggling to recover from its devastating January 2010 earthquake.
Late Tuesday, the chamber of deputies took a pivotal step toward elections by unanimously passing a draft electoral law setting the ground rules for the fall balloting.
It is now up to Haiti's Senate, where six of the 20 members said in a letter to the Senate president that they object to the political deal clearing the way for the electoral law to be voted upon. But a lot is at stake, including international donor support.
"Haiti continues to show great promise and we want to continue to support them," U.S. Rep. Ileana Ros-Lehtinen (R-FL), said after returning from an overnight visit Saturday. "One characteristic of a democracy is you have to have elections and govern democratically."
Deputy Levaillant Louis-Jeune, a former president of the chamber, said the electoral law was approved with some caveats.
They include: interim mayors wishing to run for local office must resign 15 days after the electoral law is published; if the first round of balloting doesn't take place by Oct. 26, then at midnight that day the term of the electoral commission will end.
Deputies also agreed to remove a requirement that 30 percent of the slate be female, and instead agreed that the government should provide financial incentives to political parties to encourage female participation.
UN Photo/Marco Dormino. www.un.org/av/photo/