What Happens In Iraq Doesn't Matter To U.S. Economy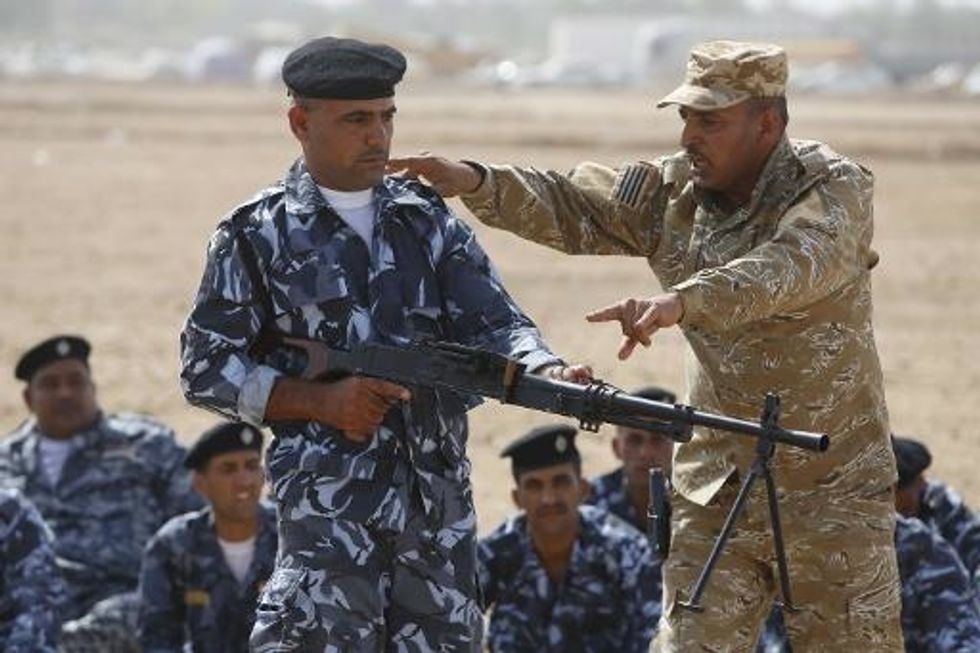 By Kevin G. Hall, McClatchy Washington Bureau
WASHINGTON — The unraveling of Iraq is of little consequence to the United States in economic terms.
More than a decade after the U.S.-led invasion, Iraq's economy remains in shambles and two-way trade outside the oil sector remains minimal.
So disappointing is Iraq's economy that the Heritage Foundation, the conservative research center that rates countries on its Index of Economic Freedom, is still unable to rank it. Heritage cites "political and security challenges," and notes on its website that Iraq was last ranked in 2002, when Saddam Hussein was in power.
A few marquee signs of American-style capitalism do exist in Iraq. They include a smattering of fast-food joints: McDonald's, Pizza Hut, and the like.
Citibank announced last year that it would open a branch office in Iraq. And that most iconic of American products, Coca-Cola, purchased a wholly owned subsidiary in 2011 to manufacture soft drinks in Irbil, the capital of the Kurdish-controlled northern region.
But a close look at trade data shows just how little commercial activity there is outside of Iraq's vast oil and natural gas deposits.
Because of its oil exports, Iraq enjoys a large trade surplus with the United States. Crude oil accounted for almost $13.29 billion of Iraq's $13.3 billion in exports to the United States last year. That's up from $8.35 billion in 2004 out of $8.51 billion in total exports to the United States.
After oil, the next largest category is artwork and antiquities. A booming rug trade has taken exports of carpets from $3,000 in 2004 to $389,000 last year. But that's chump change in the bustling world of international trade.
U.S. exports to Iraq have grown from $856.4 million in 2004 to $2.03 billion in 2013. Military aircraft make up the largest part of that, at almost $173.5 million last year, closely followed by industrial engines at $163.8 million and aircraft engines and parts at $119.9 million.
American ranchers have done better, exporting $115.7 billion in meat and poultry products to Iraq from $15.9 million in 2004.
By comparison, U.S. exports to Saudi Arabia totaled $18.98 billion last year.
But that's dwarfed by exports to Brazil, another emerging economy, which last year imported more than $44 billion in U.S. goods. Exports to China exceeded $122 billion in 2013.
"The United States is not a large trading partner, outside of oil, with Iraq," said Raj Desai, a senior fellow who's studying the global economy for the Brookings Institution, a center-left research center.
When the United States invaded Iraq in 2003, the Bush administration envisioned the country as a model economy for the region. It sought to reverse dictator Saddam's reasonably robust state-owned manufacturing sector and state-controlled economy. In its place would be a competitive private sector that embraced the free market.
It hasn't quite turned out that way.
The International Monetary Fund has criticized Iraq for failing to establish a strong stabilization fund that ensures oil revenues will be put to specific social and economic uses. Recent Iraqi governments have left themselves enormous discretion on how this money is used. Critics say it's led to cronyism and corruption.
The sectarian violence that's prevalent in Iraq today makes it unlikely the nation will attract much in the way of new foreign investment.
"It's not clear there's going to be an Iraqi state that survives the current conflict," said J. Daniel O'Flaherty, vice president of the National Foreign Trade Council, a trade group for multinational corporations that advocates for clear global rules for trade and investment. "It's not clear that there's going to be a single state."
Photo: Mohammed Sawaf via AFP
Interested in world news? Sign up for our daily newsletter!