Head Of Pro-Rand Paul 'Super PAC' Indicted For 2012 Campaign Violations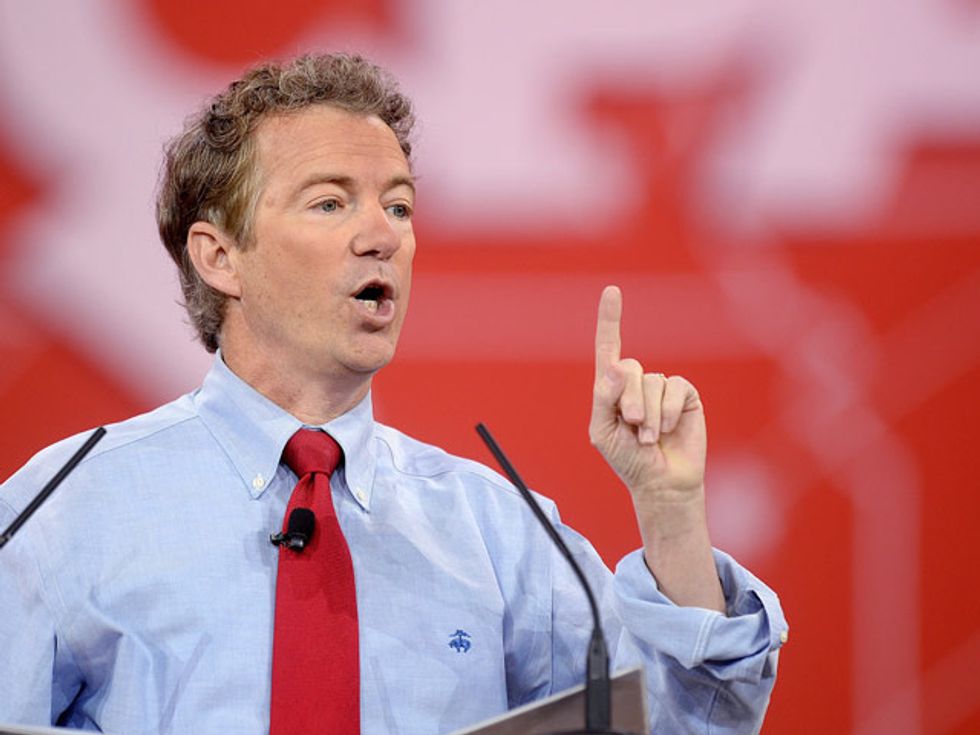 By Timothy M. Phelps, Tribune Washington Bureau (TNS)
WASHINGTON — In a further blow to the fundraising efforts of GOP presidential candidate Rand Paul, the Justice Department on Wednesday indicted the head of his main "super PAC," on charges stemming from the 2012 campaign of Paul's father, Ron Paul.
Jesse R. Benton of Louisville, Ky., was charged with covering up campaign payments to an Iowa state senator to persuade him to abandon his support for then-Rep. Michele Bachmann's 2012 presidential campaign and instead endorse Ron Paul. Benton was also charged with lying about it to the FBI.
Also indicted were two of Benton's associates from the Ron Paul campaign, John M. Tate and Dimitrios N. Kesari, both of Virginia.
As the 2016 campaign heats up, the indictment serves as a reminder to political operatives that the FBI is watching.
"Violating campaign finance laws by concealing payments to an elected official undermines our electoral system and deceives the public," said David J. LeValley, special agent in charge of the FBI's Washington field office. "The FBI will aggressively investigate those who corrupt the integrity of our democratic process."
Benton is married to Ron Paul's granddaughter and has long been allied with the Paul family. Last year, news of the investigation into the 2012 payments forced Benton to resign as manager for now-Senate Majority Leader Mitch McConnell's re-election campaign.
The indictments mark the latest problems for Rand Paul, a Republican Kentucky senator who has been struggling to stand out in the crowded field of Republican candidates and has lagged well behind his rivals in fundraising.
Photo: Rand Paul speaks at the 42nd annual Conservative Political Action Conference (CPAC) Feb. 27, 2015 in National Harbor, Md. Conservative activists attended the annual political conference to discuss their agenda. (Olivier Douliery/Abaca Press/TNS)