'Health Care Sharing Ministries' Increase Membership In Wake Of Law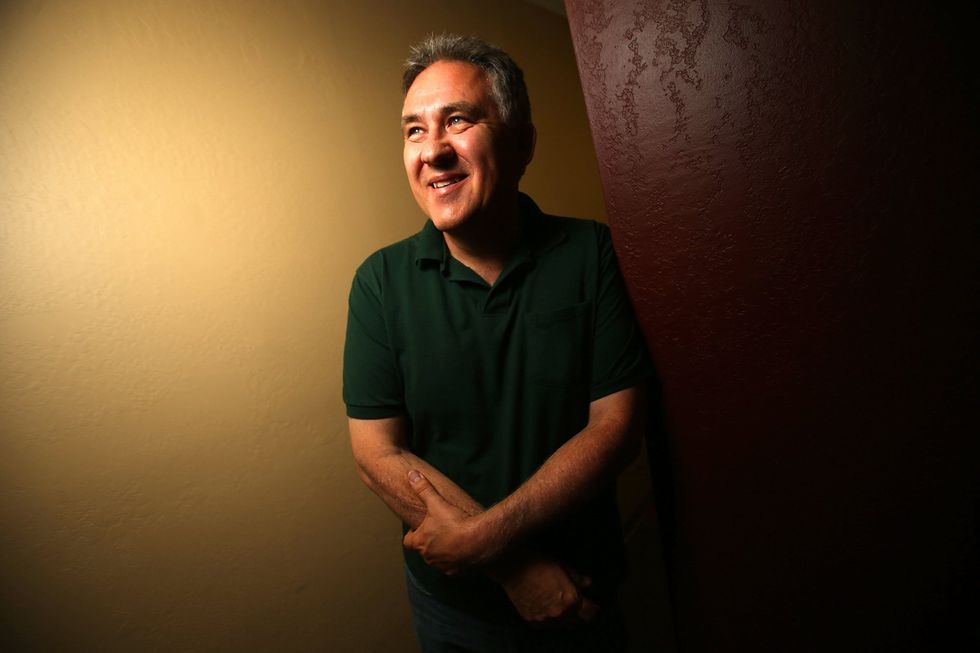 By Tracy Seipel, San Jose Mercury News
SAN JOSE, Calif. — Go to church, be faithful to your spouse and shun tobacco, booze, and drugs.
Promising to adhere to that "biblical lifestyle," more than 300,000 Americans are taking advantage of a little-known provision in the nation's health care law that allows them to avoid the new penalties for not having health insurance.
Long before Christian groups and Obamacare opponents cheered Junes's Supreme Court ruling that allows many private businesses to stop offering certain types of birth control they find immoral, the 4-year-old law gave its blessing to Americans to opt out of the insurance mandate if they object on religious grounds.
So many instead are enrolling in "health care sharing ministries" that spread medical care costs among people of similar beliefs. Participants make monthly contributions to help cover each other's major health care costs, but forgo coverage for most routine care.
Even as many Christian conservatives fight to repeal Obamacare, the obscure provision has quietly been a boon for the ministries.
After the law kicked into high gear last fall, "our phones were ringing off the hook through most of March," said James Lansberry, executive vice president of Samaritan Ministries International, one of the three largest U.S. health care sharing ministries.
According to the ministries, enrollees jumped by at least 100,000 over the last year to more than 300,000 through mid-April, the deadline to enroll in an Obamacare plan. About 23,700 enrollees live in California.
Samaritan surveyed a group of its members and found they feel so strongly about the ministries that almost all were willing to give up subsidies under Obamacare that would have dramatically reduced their medical costs.
"Obamacare has raised everyone's awareness of the need for health insurance, or something else that will help," said Dr. Andrea Miller, medical director and vice president of sharing at Medi-Share Christian Care Ministry. "A lot of people are looking at what we can offer them."
Advocates say the attraction to the ministries is threefold: They honor religious beliefs – claims are denied for things such as abortion and alcohol- or drug-related injuries or illnesses. And participants say they have the personal satisfaction of helping out their fellow Christians with major health care costs, confident the same will be done for them in their time of need. Also, the plans are cheaper — but offer less coverage — than many health plans.
"Everyone understands the way traditional insurance works," said Jeffrey Rotsko, a 61-year-old general contractor from San Jose who signed up for a ministry plan in 2007. "For some people, this is a new concept."
Critics, however, say that because the ministries are not considered health insurance companies by about half the states in the country, they are not subject to state regulations that apply to health insurers. That's generally the case in California, where Department of Insurance officials say based on the ministry plans they've reviewed so far, they do not offer consumers protection that is available to those who purchase health insurance.
"My general message when asked about health care sharing ministries is very much 'buyer beware,' " said Sabrina Corlette, a project director at Georgetown University's Health Policy Institute. "If the company does not pay your claim or denies coverage for service, or God forbid, they go belly-up, there is no protection for the consumer."
Since the ministries are nonprofits, however, complaints can be lodged with states' attorneys general.
Lansberry and other ministry executives say the plans are solvent and provide members an opportunity to resolve any concerns. The federal government also requires the ministries to be audited annually by an independent accounting firm and, with few exceptions, have good track records, he said.
Still, experts point out, the plans include practices outlawed by the Affordable Care Act.
Unlike Obamacare, which forbids annual or lifetime caps on medical claims, some ministries impose them. Moreover, the free preventive care guaranteed by Obamacare is not included in the ministry plans. And, most importantly, the ministries generally refuse to enroll people with pre-existing conditions — a practice that Obamacare ended.
Janet Coffman, an associate professor of health policy at UC San Francisco, said that sends a mixed message.
"There is a bit of a disconnect between limiting your enrollment to a mostly healthy population," said Coffman, herself a Protestant. "As Christians, we are taught to embrace everyone — especially those who are the least fortunate in one way or another."
Adopting a philosophy that began in biblical times and that has been marketed in the United States by religious nonprofit health care sharing groups since the 1980s, most of the plans require their participants to commit to a "statement of faith" surrounding their belief in the Holy Trinity. Members are asked to make a monthly contribution, similar to a premium, based on their desired level of coverage. They can choose their own doctors and submit their claims for medical costs to the ministries.
In return, participants agree to follow a "biblical lifestyle," including attending church regularly, abstaining from sex outside of marriage and tobacco, in addition to not abusing drugs or alcohol.
By agreeing to do this, ministries say, members avoid habits that can lead to higher health care costs.
Mike Garner, a 57-year-old San Jose resident who signed up for a plan with his wife in 2008 to help reduce costs, said he doesn't consider it a sacrifice.
"If I have a glass of wine every two months, I'm living it up," said Garner, a Presbyterian pastor who is now a missionary.
Photo: Bay Area News Group/MCT/Aric Crabb
Interested in national news? Sign up for our daily email newsletter!