Heavy Snow After Dry Weeks Unleashes Avalanche Fury In West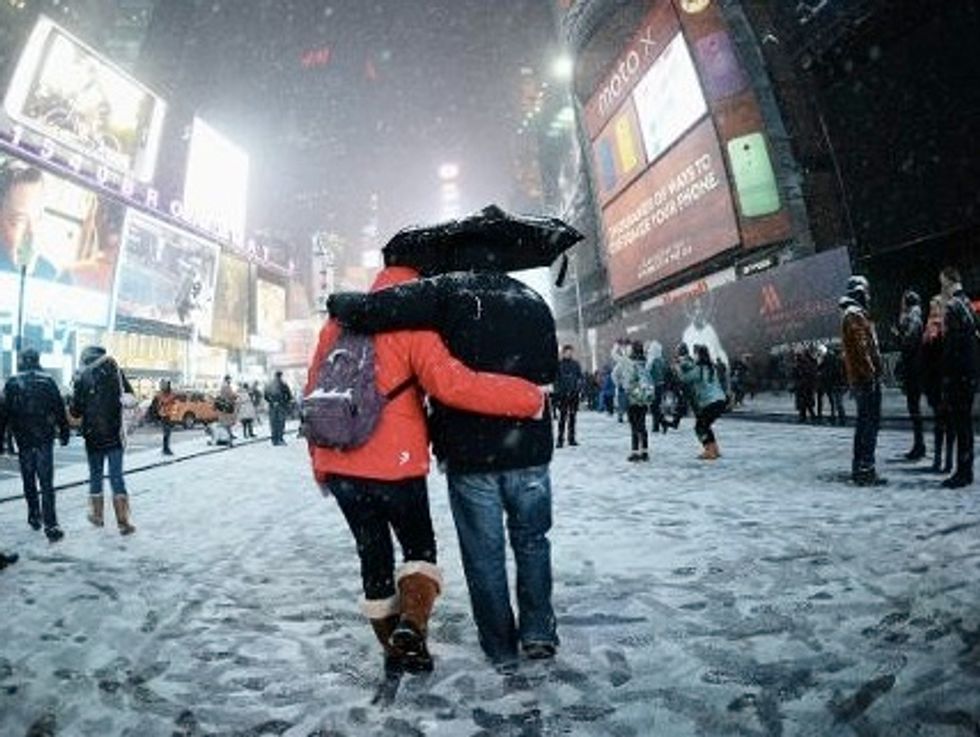 By Craig Welch, The Seattle Times
SEATTLE — More than 24 hours after a 1,000-foot-long avalanche killed two in their party, a pair of severely injured backcountry skiers from Washington were plucked from the slopes of the Wallowas in Eastern Oregon on Wednesday.
During a frustrating, snowy day with low visibility, volunteers on snowmobiles, rescue crews on skis and in a Sno-Cat, and National Guard troops in helicopters struggled most of the day to figure out how to get the victims out of the backcountry and to a hospital.
After an unusually dry winter in much of the West, that same heavy snowfall is making for ever more treacherous conditions just as a holiday weekend approaches and outdoor enthusiasts finally see fresh powder piling up in the mountains.
"We're definitely worried about the next few days," said Scott Schell, program director for the Northwest Avalanche Center in Seattle. "We've got really dangerous conditions out there right now."
In Colorado, Utah and Oregon, six people died in avalanches in five days. A father and son were injured Tuesday in a smaller slide just outside the ski area at Stevens Pass.
The Northwest Avalanche Center has issued a "range-wide" high avalanche warning throughout the Cascades in Washington and expects it could remain in place through the weekend. Even as the center's experts have been out testing conditions, they've triggered small slides in normally mellow terrain.
"We have very atypical conditions right now," Schell said. "There are a handful of weak layers that lie within the snowpack that were developed in this dry high pressure. And we're getting a ton of new snow on top of that, which is kind of a recipe for avalanches."
While snow conditions are vastly different between the arid cold Rockies and the moist Cascades, many places across the West are seeing similar high risks, with tons of fresh snow piling on top of weak layers. Some resorts in Colorado have seen 5 or 6 feet or more of new snow in just four days.
"We'd had a lot of snow come down over the weekend and another 8 inches fell while they were out there," since the accident, Baker County Undersheriff Warren Thompson said of conditions in the Wallowa Mountains.
Details of precisely what happened during Tuesday's deadly avalanche in northeast Oregon are still unclear.
But the Sheriff's Office and the Wallowa Avalanche Center said a party of eight skiers, including two guides from Wallowa Alpine Huts in Joseph, Ore., were on a multiday backcountry skiing trip. The entire group was from Washington, and all were experienced skiers.
The Sheriff's Office said the group was also experienced at digging test pits and evaluating avalanche terrain.
The slide hit near Little Eagle Creek, near Cornucopia Mountain in the Wallowa-Whitman National Forest, about noon Tuesday. Thompson said the fracture occurred above the skiers and above the 7,200-foot level, carrying snow about a fifth of a mile.

One of the guides and a client, from Seattle, were killed. A woman suffered two broken legs and a shoulder injury, while another man fractured his femur. Authorities have not yet released the victims' names.
Thompson told The Associated Press that the injured woman was from Wenatchee and the man was from Snohomish. The rest of the visiting skiers were from Seattle.
Attempts to rescue the injured using helicopters piloted by National Guard troops from Idaho and Oregon failed Tuesday and again Wednesday as visibility worsened.
Instead, the victims were eventually packed into sleds and brought down the slope with ropes before being towed out of the area behind a Sno-Cat and snowmobile.
As darkness descended Wednesday, plans to have the victims airlifted to hospitals had to be abandoned. Authorities instead were planning to have ambulances meet the sleds in Halfway, Ore., and drive the injured to Richland, where they would be flown to a Boise, Idaho, hospital.
It's not clear precisely what conditions were like in the area of the slide. But the Wallowa Avalanche Center late last week described conditions similar to those elsewhere in the West: Piles of new snow were not bonding well to the old surface.
Similar conditions in Colorado led to a slide that buried snowmobilers near Crested Butte on Sunday, killing one of them. Another avalanche caught two skiers who were outside the controlled areas at Keystone the same day. One of the skiers died.
The day before, another snowmobiler was killed in Utah, and the day before that, an avalanche buried and killed a Utah snowshoer.
With more and more people traveling in the backcountry, experts say it's more important than ever that snow enthusiasts understand how much is not in their control while in the wild.
Dale Remsberg, the technical director of the American Mountain Guides Association in Colorado, who helps train guides, said there is no way to eliminate all risk.
Even when traveling with an experienced guide, clients need to understand avalanche and mountain safety and be able to evaluate the risks for themselves.
"One of the key things from the start when we teach guides is to make sure they teach their clients that there is no such thing as safe in an inherently risky environment," Remsberg said. "There's only so much you can do to control the forces at play in these environments."
AFP Photo/Don Emmert