Heller Calls Protesting Cancer Patient 'A Democrat Operative'
@FAWFULFAN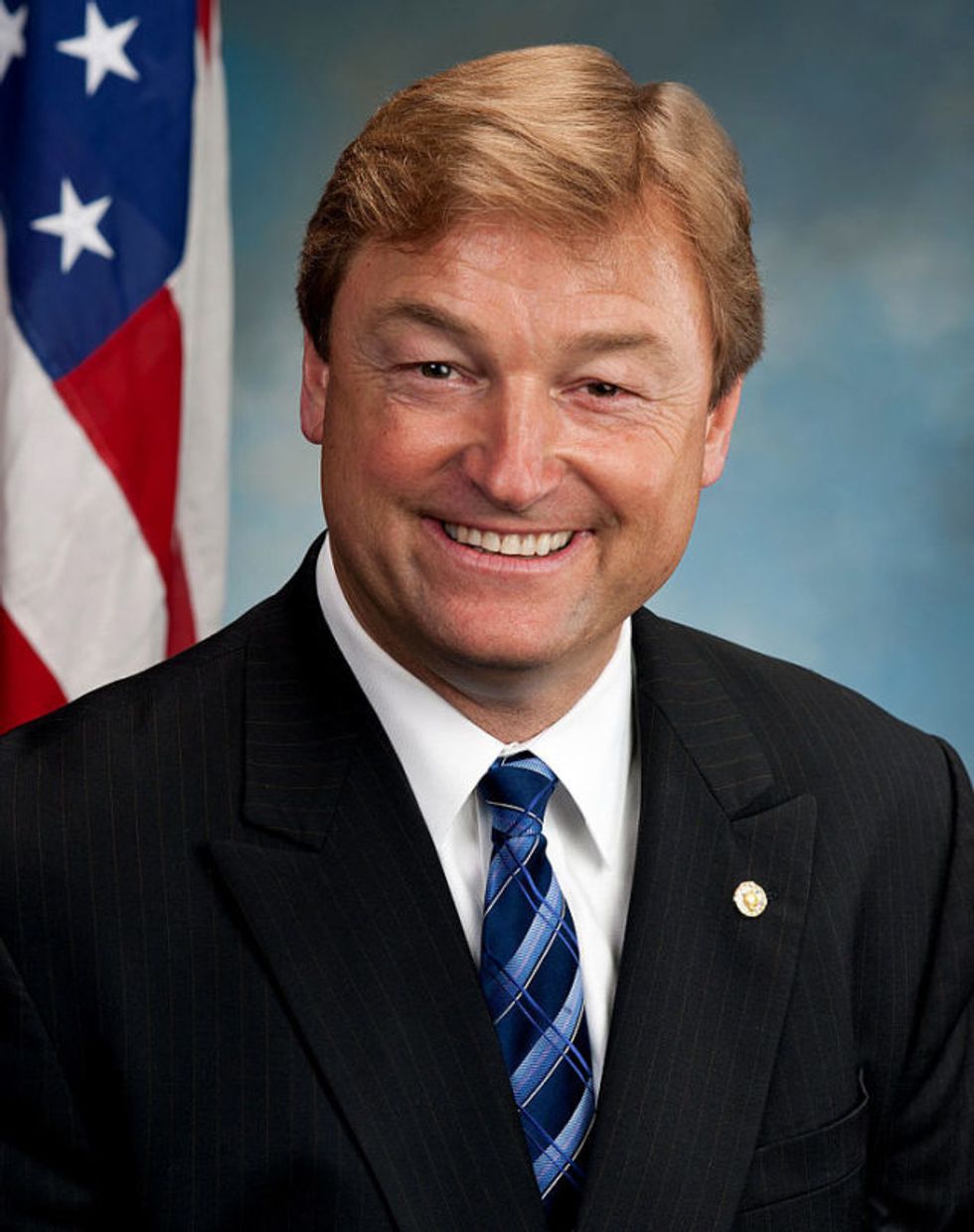 Reprinted with permission from AlterNet.
Last December, Sen. Dean Heller (R-NV) caused controversy when he threw Laura Packard, a health care activist and Stage 4 lymphoma patient, out of a town hall on the Republican tax cuts. "Why are you voting for me to lose my health care? Without it I will die," Packard asked, moments before Heller's security detail ejected her from the room.
It was a cowardly move, as the tax bill is projected to result in 13 million more uninsured Americans over the next 10 years, and Heller clearly had no interest in answering the question or coming to grips with how he is paying for his corporate tax cuts.
But amazingly, confronted with his actions this month, Heller decided his best strategy was to go after Packard in an email blast to voters, trashing her as a "Democrat political operative."
Why is my U.S. Senator, @SenDeanHeller, attacking me personally? Last year I was diagnosed with stage 4 cancer. I had to go through 6 months of chemotherapy and a month of radiation while fighting MY OWN Senator to keep my care. pic.twitter.com/H6FWVptsEz

— Laura Packard (@lpackard) October 8, 2018
Heller is referring to an ad released this week by his Democratic challenger, Rep. Jacky Rosen. Titled "One in Four," the ad features Packard slamming him for his fake efforts to protect people with pre-existing conditions. "One in four Nevadans have a pre-existing condition like I do … and Dean Heller is lying about helping us." Indeed, Heller initially promised he would not vote for a bill that ends protections for pre-existing conditions, but later signed onto a bill that could have let states end protections for pre-existing conditions.
"He knew better," Packard said in a tweet hitting back at Heller for the campaign email attacking her. "He stood up with Governor Sandoval last year to explain why repeal and replace would be bad for Nevada and hurt people like me. And Trump leaned on him, and he voted for it anyway."
Heller, as the only Republican senator up for re-election in a state that voted for Hillary Clinton, is one of the most vulnerable senators in this cycle. Rosen is running against him on a broad platform that includes unequivocally opposing GOP efforts to sabotage the Affordable Care Act.
Matthew Chapman is a video game designer, science fiction author, and political reporter from Austin, TX. Follow him on Twitter @fawfulfan.