High Court Says Alabama May Have Improperly Redistricted Black Voters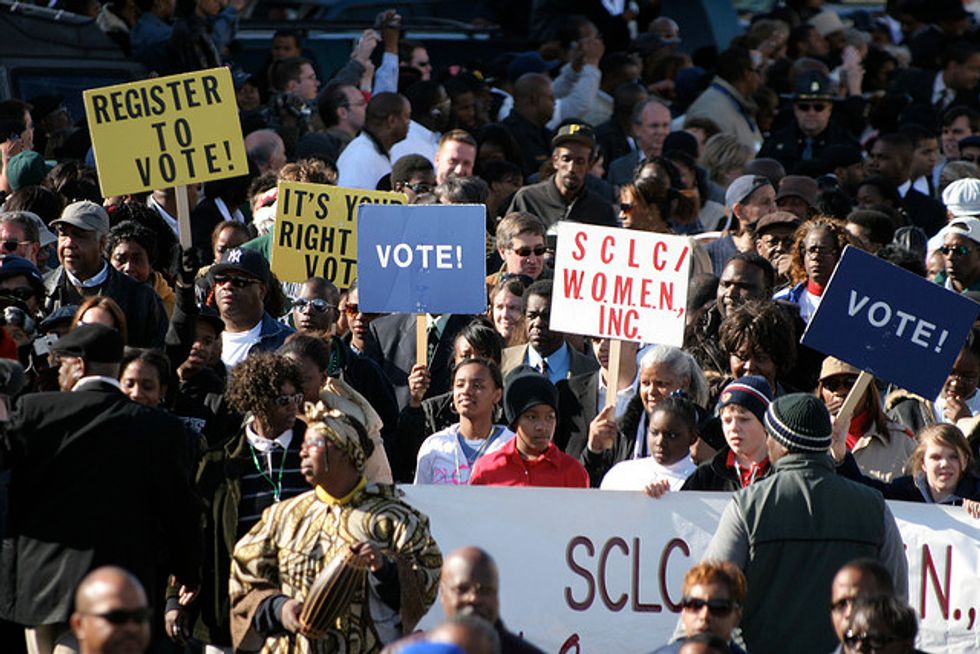 By Timothy M. Phelps, Tribune Washington Bureau (TNS)
WASHINGTON — In a rare Supreme Court victory for the voting rights of minorities, the justices ruled 5-4 Wednesday that a lower court must reassess whether Alabama improperly packed too many black voters into certain districts, diluting their voting strength in other districts.
Justice Stephen Breyer said there was "strong, perhaps overwhelming evidence" that in the one state Senate district examined closely in the court record, race had been used impermissibly as a criteria, and that other districts had apparently been drawn in a similar manner.
The justices sent the case back to a special three-judge court to evaluate each state district in contention. Blacks and Democrats had complained that their own strategy of creating minority-controlled voting districts — used in previous decades to improve minority representation — was now being used against them to limit their overall influence in the state.
The opinion raised an angry cry of protest from Justices Antonin Scalia and Clarence Thomas. Scalia called it a "sweeping holding that will have profound implications" in the future. "If the court's destination seems fantastical, just wait until you see the journey," Scalia said in an opinion joined by Chief Justice John Roberts, Justice Samuel Alito and Thomas.
Thomas said in a separate dissent that "this is nothing more than a fight over the 'best' racial quota."
Photo: Barack Obama via Flickr