Hillary Clinton Email Probe Expected To Take Months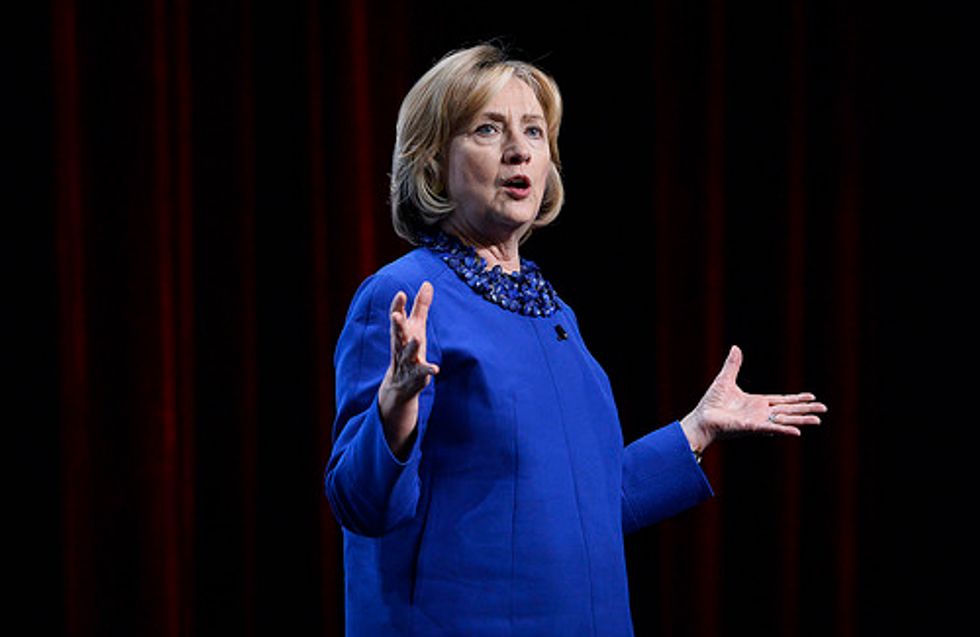 By Paul Richter, Tribune Washington Bureau (TNS)
WASHINGTON — State Department lawyers will need months to sort through tens of thousands of emails from Hillary Clinton's private account and decide which should be kept as part of the official record, a senior department official said, presaging a review that will likely keep the controversy over her messages alive for months.
The dispute over Clinton's use of a private email account rather than an official one while she was secretary of State already has generated four days of politically damaging headlines for the likely presidential candidate, as well as embarrassment for the State Department.
The review now seems likely to keep the story alive until long after Clinton's formal announcement of her candidacy, expected to take place sometime next month.
Another U.S. official described the task of reviewing the messages, primarily in the hands of the State Department's general counsel, as a "big mess."
The Washington Post reported Thursday that department officials will examine whether Clinton's use of the private email account violated security protocols officials set for agency personnel. Those rules require that certain kinds of information be carried only on departmental accounts.
Federal rules also require that official correspondence be archived and retrievable so that agencies can comply with requests for information from the public through the Freedom of Information Act and from Congress. Whether Clinton's emails met those rules remains in doubt.
Current Secretary of State John Kerry is the first head of the department to exclusively use an official email account, his aides have said. Secretaries of State prior to Clinton also used private email, at least some of the time. But they may not have been covered by the same rules as Clinton. Federal regulations about email and how it can be used have evolved over the past two decades as the technology has become ubiquitous.
Four days after the controversy erupted, the State Department and Clinton have yet to answer a list of relevant questions. She's not said why she maintained the private account, rather than an official one. The department hasn't said who approved her use of the account, which ran counter to administration policy that all staff should use departmental accounts.
Also unclear is what kind of information Clinton conveyed in her emails and whether her use of a private account put diplomatic secrets at greater risk.
Photo: Canada2020 via Flickr