Hillary Clinton Supports Ban On 'Revolving Door' Corporate Bonuses
@reuters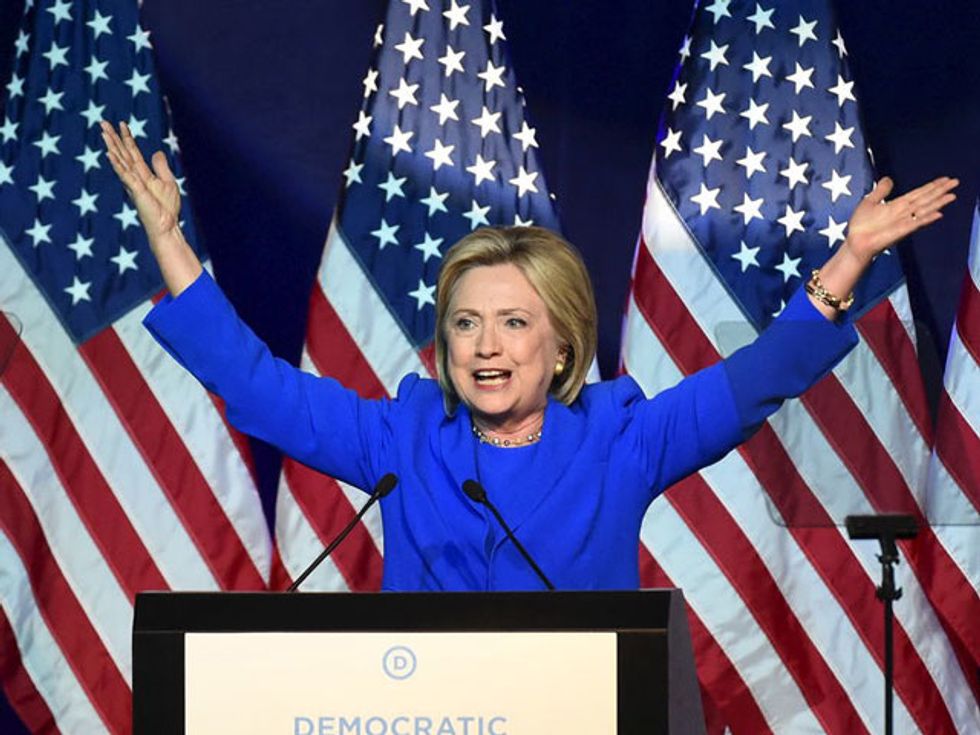 NEW YORK (Reuters) — U.S. presidential candidate Hillary Clinton endorsed a proposed law on Monday that would prevent corporate firms paying bonuses to their executives for leaving to take senior government jobs.
Clinton, in an op-ed published by The Huffington Post, was critical of the "so-called revolving door" between government and Wall Street firms in particular, saying it erodes public trust "if a public servant's past and future are tied to the financial industry."
"That's when people start worrying that the foxes are guarding the hen house," Clinton, the front-runner in the race to win the Democratic Party's nomination for the 2016 election, wrote. "If you're working for the government, you're working for the people — not for an oil company, drug company, or Wall Street bank or money manager."
Support for the proposed Financial Services Conflict of Interest Act had become a sort of litmus test for the Democratic Party's progressive wing, which is seeking far more stringent oversight of the U.S. financial services industry.
Elizabeth Warren, the Massachusetts senator who has become a standard-bearer for the party's progressives, called on presidential candidates to endorse the bill last month shortly after it was introduced.
The law would ban incoming government employees from accepting such bonuses, sometimes known as "golden parachutes", from their former private sector employers.
It would also require senior government regulators to recuse themselves from any work that would particularly benefit any employer or client they had in the two years before joining the government.
Bernie Sanders, the socialist Vermont senator who is Clinton's nearest rival for the nomination, had already given the bill his support, as had Martin O'Malley, a former Maryland governor, who has been lagging in public polls.
Last week, groups representing Democratic progressives called for Clinton to make her position clear.
Clinton co-wrote her Monday op-ed with Senator Tammy Baldwin of Wisconsin, the bill's Democratic sponsor.
(Reporting by Jonathan Allen; Editing by Andrew Hay)
Photo: Democratic presidential candidate Hillary Clinton addresses the Democratic National Committee (DNC) Summer Meeting in Minneapolis, Minnesota, August 28, 2015. REUTERS/Craig Lassig