Hillary Clinton's Lead Grows In Battleground States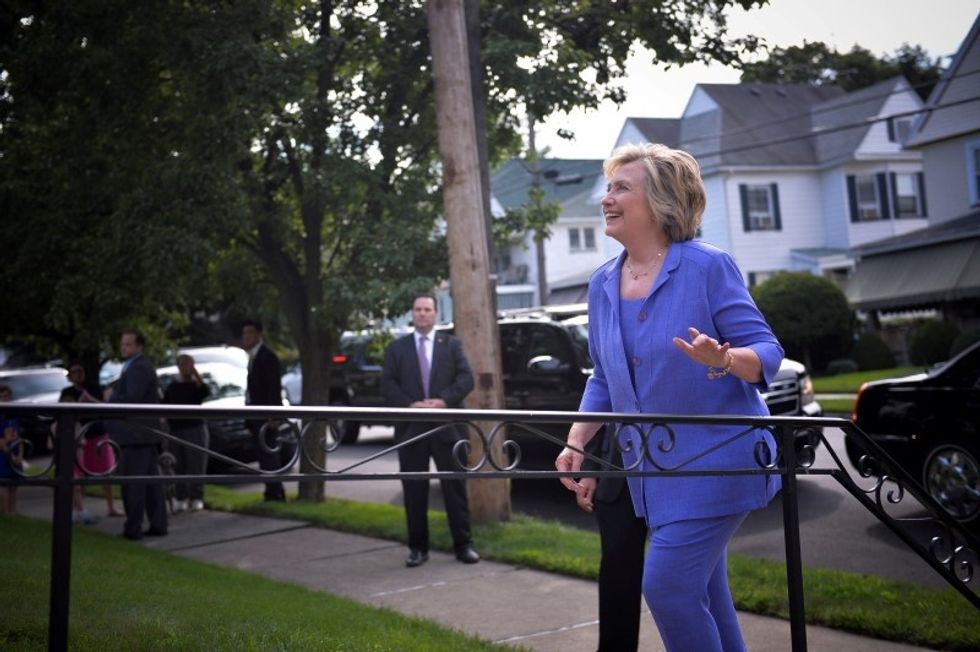 Democratic nominee Hillary Clinton's lead is growing over Donald Trump in several battleground states, including Florida, Virginia and Michigan. Not only that, but Trump's "unfavorable" rating continues to grow in other battleground states as well.
A recent Monmouth University poll showed Clinton up by nine points in Florida, 48 percent to Trump's 39 percent, even when both third-party candidates are included. An early August CBS/YouGov poll showed Clinton with just a five point lead in the state.
A Detroit News/WDIV-TV poll from last week also shows Clinton widening her lead against Trump in Michigan to nine points, up from just four.
Virginia, traditionally a battleground state, seems to be swinging towards Clinton, according to a new Washington Post poll. Clinton leads Trump by 14 points among registered voters in Virginia, 52 percent to 38 percent. When polling likely voters, Clinton's lead drops, but she still trounces Trump by eight points, which dips just slightly to seven points when factoring in third-party candidates.
A poll done by NBC/Wall Street Journal/Marist  found voters in Colorado, North Carolina and Virginia held "unfavorable" opinions of Trump by 69 percent, 62 percent and 66 percent respectively.
Winning Virginia would be critical to Trump. Without those delegates, he will have to rely on other less-reliably Republican swing states. Clinton is also outperforming him in those, too: Pennsylvania, New Hampshire, Ohio and Iowa.
Photo: Democratic presidential candidate Hillary Clinton and Vice-President Joe Biden stopped to visit Biden's childhood home in Scranton, Pennsylvania, August 15, 2016. REUTERS/Charles Mostoller