#EndorseThis: Hillary Tells It Like It Was About Trump's Inauguration (Uncensored)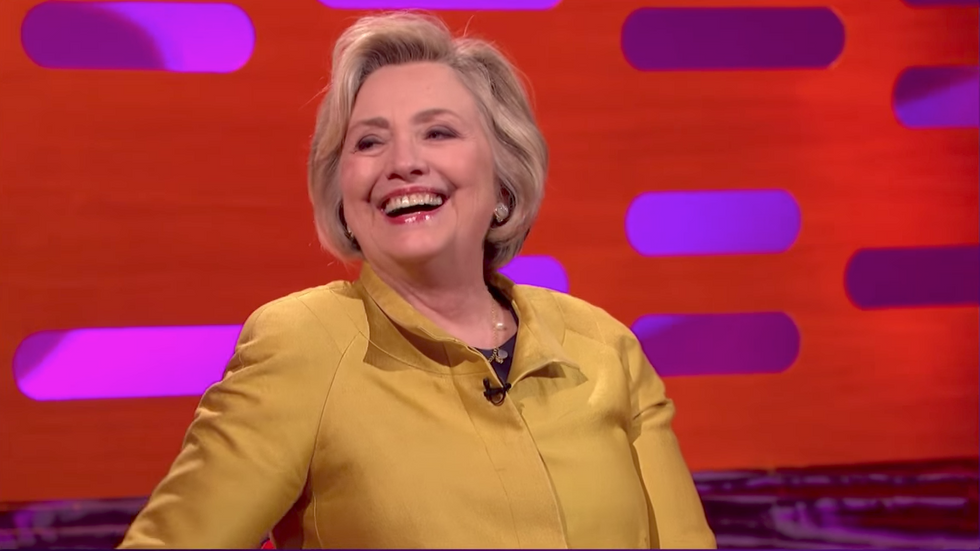 The new, let-it-all-hang-out Hillary Clinton was over in London last week, promoting her book What Happened – and surprisingly showed up on the fabled "marmalade couch" of BBC's Graham Norton Show, where she ruefully recounted the tale of her appearance at Trump's inauguration. You may have heard this story before, but not the way she tells it here.
Having broken a toe during her trip, the poor woman came on the BBC set wearing a foot-cast. (She fervently praised the treatment she received from the UK's National Health System. Maybe she is secretly a socialist, as Rush Limbaugh always insists.)
Hillary's description of the painful process that led up to her decision to attend the inauguration, as well as of the event itself, is the most candid and funny version yet. Plus she says a bad word that former First Ladies never utter in public.