Hillary's Billing Records: The Facts Omitted From Your Morning Infotainment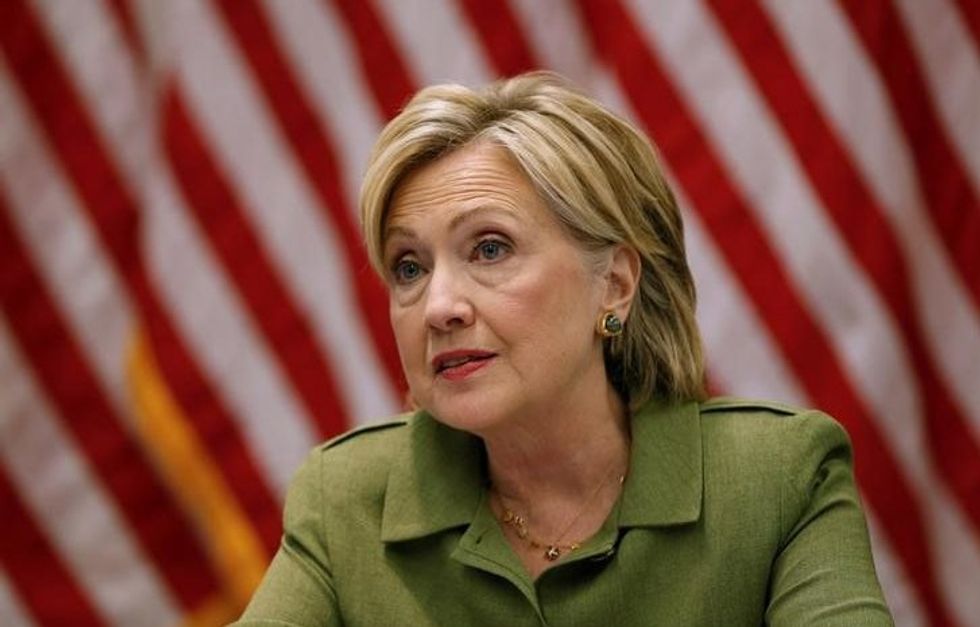 During my contentious appearance on Morning Joe today, Joe Scarborough and Mika Brzezinski both evoked the ancient tale of Hillary Clinton's "missing billing records" from her days working at the Rose Law Firm, the documents that were supposed to prove that she had done something wrong in the matter known as "Whitewater."
If that paragraph reads like gibberish, you may be too young (or perhaps too old) to recall the details of "Whitewater," often known as "the Whitewater scandal" — a small-time Arkansas land deal that lost more than $45,000 for the Clintons, but nevertheless became an overwhelming obsession of the Republican propaganda apparatus and its enablers in the media for several feverish years. The central character in this drama was the Clintons' partner, a colorful old friend named James McDougal who also operated a small thrift institution called Madison Guaranty Savings and Loan – and who turned out to be a swindler suffering from severe mental illness.
For the full story, still important because dim memories of Whitewater continue to inform (and mostly misinform) media attitudes toward Bill and Hillary Clinton, I would recommend downloading Eastern Harbor Media's free e-book, The Hunting of Hillary — abridged by Gene Lyons and me from our 2000 St. Martins Press bestseller, The Hunting of the President.
The e-book could be especially instructive to Joe and Mika, who talked about the billing records in hysterical tones but seem to know almost nothing about that vexed subject. To make this educational exercise as simple as possible for them and all the fans of Morning Joe, I've posted the book's most relevant section below. (I'm only trying to improve the quality of our infotainment.)
A few introductory notes: The "Pillsbury Report" was a voluminous investigation of Whitewater, the Rose Law Firm, and related topics, commissioned by the Resolution Trust Corporation (RTC), a corporate entity run by the Treasury Department to dispose of the assets of failed thrift institutions taken over by the federal government. Hired to conduct that investigation was the San Francisco law firm of Pillsbury, Madison & Sutro, under the eye of partner Jay Stephens, a Republican attorney and former United States Attorney who had served in the Bush and Reagan administrations. Based on the Clintons' sworn interrogatories, interviews with 45 other witnesses, and some 200,000 documents, the Pillsbury firm's findings, published in several volumes, fully exonerated both Bill and Hillary Clinton of any wrongdoing.
In 1995 the Office of Independent Counsel (OIC), charged with prosecuting any criminal offenses that might arise from Whitewater, subpoenaed a set of copies of Hillary Clinton's billing records from the Rose Law Firm in Little Rock, where she had been a partner when her husband was governor of Arkansas. Those copies of her records had been used by the Clintons and their friend and former Rose partner Vincent Foster — who committed suicide in July 1993 — to answer inquiries about Whitewater during the 1992 presidential campaign. After the campaign they went missing. But early in 1996, just in time for Clinton's re-election campaign, a White House aide named Carolyn Huber found the mislaid copies of the billing records — a discovery that stimulated an even frothier media frenzy over Whitewater.
The following is excerpted from The Hunting of Hillary:
What really made the story take off, however, was White House aide Carolyn Huber's belated discovery of missing Rose Law Firm billing records that had been under subpoena by the OIC. The time sheets had been used by the 1992 Clinton campaign to respond to reporters' questions, and then disappeared.

For weeks, Republicans on the Senate Whitewater Committee had spoken darkly of obstruction of justice. On January 4, 1996, Huber found the missing documents in a box in her office at the Old Executive Office Building. She called the Clintons' lawyer, David Kendall, who immediately made copies and sent the originals to [Independent Counsel] Kenneth Starr. Actually, the documents Huber found weren't themselves originals, but photocopies of computer printouts made in 1992.

Nobody who wanted to hide them could have any way of knowing how many additional copies might be floating around. Nor was Huber, an Arkansas loyalist who supervised the Clintons' personal correspondence, certain where she had found the documents, at least according to Kendall.

In her subsequent Senate testimony, however, the former office manager at the Rose Law Firm was unequivocal. Huber recalled coming upon the time sheets in August 1995 in the "book room" on the third floor of the White House, inside the Clintons' private quarters. Without looking to see what they were, she had stuck them in a box and taken them to her office for later filing. Then in January 1996, she had finally opened the box and gotten scared.

How she could be sure they were the same papers without having examined them in the first place was never clear. Putting the 1992 campaign records in order and storing them was one of Huber's secondary tasks at the White House. Kendall later testified that when Huber first contacted him, "She said a number of different things that were inconsistent. She was flustered. She was upset. Her hands were shaking. She said that she had brought the documents over from the residence at some earlier point. She said she thought it was maybe three months ago. A little while later in the conversation, she referred to bringing them over ten months ago. She was very confused about the timing….She was unclear about where she had found them…. Her stories were extremely vague."

Kendall's co-counsel Jane Sherburne remembered the same thing. But the lawyers hadn't pressed Huber on the issue because they didn't want to be accused of trying to influence her testimony. Here at last was a dramatic Whitewater event that even the dullest vote could grasp. Kenneth Starr lost no time hauling the First Lady before a Washington grand jury in the most public manner possible, prompting press commentary about a "smoking gun." The irrepressible [New York Times columnist and former Nixon speechwriter William] Safire predictably saw Nixonian skullduggery: "Can you imagine the sinking feeling in the 'Someone,' when he or she came back to the Book Room and found the records gone?" Newsweek's Michael Isikoff went further. "The printouts were covered with the late Vince Foster's handwriting," he wrote, continuing, "It is Foster's suicide that lends Whitewater its aura of menace."

Hillary Clinton emerged from Starr's grand jury to say that she had no idea where the billing records had come from, but was glad they had turned up — perhaps because they provided only exculpatory evidence. Along with Vince Foster's handwriting, FBI fingerprint analysts found his fingerprints, as well as those of the First Lady. Hers were found only on those pages dealing with issues discussed during the 1992 campaign—but not on topics of more recent interest, such as the ill-fated McDougal real estate development and shopping center known as "Castle Grande." All the forensic evidence suggested that the billing records had in fact been misplaced ever since the 1992 election.

The records' contents also supported Hillary's testimony and public statements in detail. In her sworn statements to RTC investigators, she had recalled only a single phone conversation with [Arkansas] Securities Commissioner Beverly Bassett Schaffer regarding the Madison Guaranty preferred stock issue. The records showed exactly one, on April 29, 1985.

Asked whether she had done any work on McDougal's "Castle Grande" development, she had replied no. Republicans charged that an unused 1985 real estate document she had prepared for [her former law partner] Webb Hubbell's father-in-law contradicted her. But the billing records, like all internal Rose Law Firm documents, referred to that transaction not as Castle Grande but as "the IDC matter."

A small part of a large parcel of land Madison Guaranty bought from a company called the Industrial Development Corporation later became known as "Castle Grande"—-but not the part described in the document Hillary Clinton had prepared. Her answer was accurate.

After studying the newly found billing records, the investigators at Pillsbury, Madison & Sutro came back with an even stronger conclusion that nobody at the Rose Law Firm had done anything unethical or illegal in their representation of McDougal's savings and loan. Regarding the unused real estate contract, the report stipulated that "while Mrs. Clinton drafted the May 1,1986 option, nothing proves she did so knowing it to be wrong, the circumstances of the work point strongly toward innocent explanations, and the theories that tie this option to wrongdoing …are strained at best."

Starr's investigators would spend years seeking evidence to the contrary, with no success.
Photo: U.S. Democratic presidential nominee Hillary Clinton delivers remarks at a gathering of law enforcement leaders at John Jay College of Criminal Justice in New York, U.S., August 18, 2016.  REUTERS/Lucas Jackson