Historian: Trump's Assault On Truth Shows 'Authoritarian' Ambitions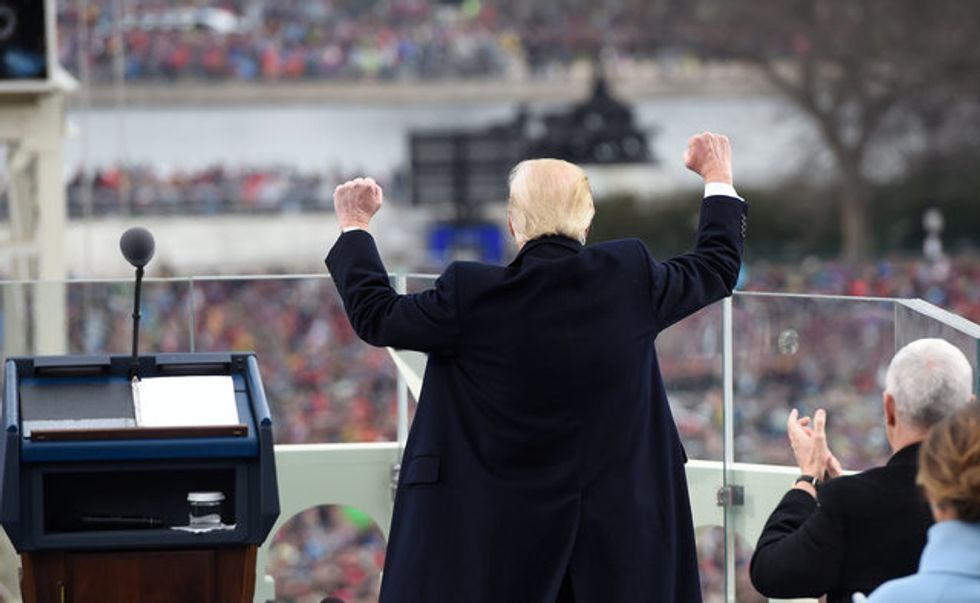 Reprinted with permission from AlterNet.
President Donald Trump's persistent attacks on the media and independent sources of information often seem like desperate efforts to fend off criticism or haphazardly cover up yet another of his administration's countless scandals. But some observers see his attacks on the truth in a much more sinister light.
In his latest attacks on internet and social media companies, including Google, Facebook, and Twitter, historian Ruth Ben-Ghiat of New York University observed to the Washington Post that this new salvo builds upon his now routine insults of the press.
"When Donald Trump is starting to raise the specter of trying to fiddle with search engines and saying that they are rigged — this raises alarm bells in me as a scholar of authoritarianism," she said.
Trump's assault on the truth was evident in a series of disjointed morning tweets on Thursday. In one of the posts, he wrote: "I just cannot state strongly enough how totally dishonest much of the Media is. Truth doesn't matter to them, they only have their hatred & agenda. This includes fake books, which come out about me all the time, always anonymous sources, and are pure fiction. Enemy of the People!"
In this twisted propaganda, Ben-Ghiat said she sees the growth of Trump authoritarian tendencies.
"The widening circle of the parties that he's accusing is predictable because I see Donald Trump as an authoritarian in the making or an authoritarian wannabe, and there's always a transition process of this sort of leader asserting himself above all the authorities," she told the Post. "Every authoritarian leader eventually asserts himself as the only arbiter of truth.
Cody Fenwick is a reporter and editor. Follow him on Twitter @codytfenwick.