Historic Main Gate At Germany's Dachau Concentration Camp Stolen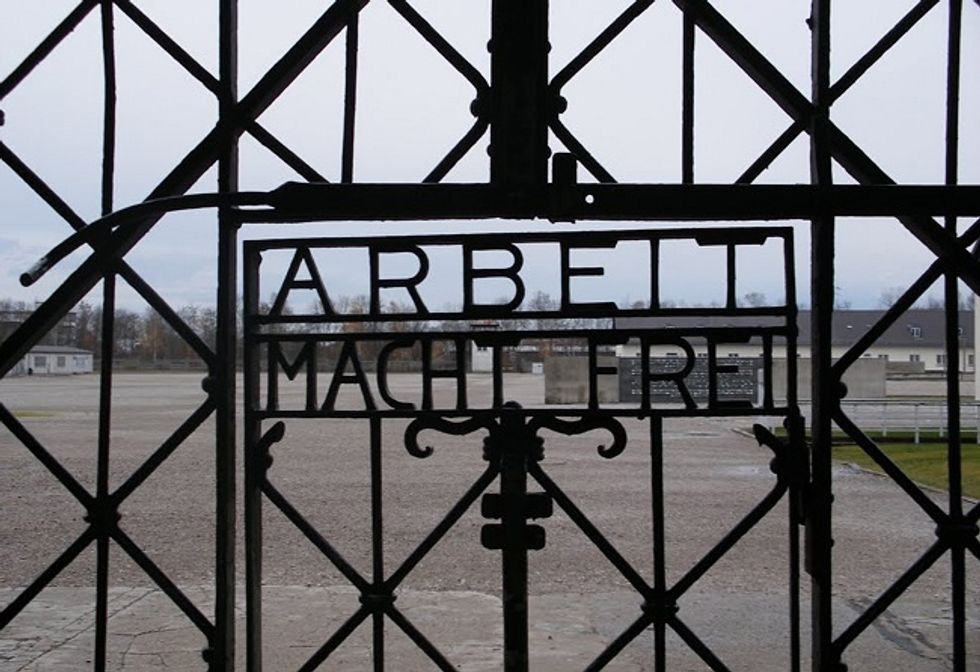 dpa
BERLIN — Police Monday were investigating the theft of the historic main gate of the Nazi-era Dachau concentration camp bearing the Nazi slogan "Arbeit macht frei" (work sets you free).
The theft was condemned on Monday by the head of the memorial at Auschwitz-Birkenau, in Nazi-occupied Poland, which was also vandalized five years back when a gate with a similar slogan was stolen by Swedish neo-Nazis.
"This is an attack on a symbol, an attack on remembering," said Piotr Cywinski, the director of the Auschwitz foundation. "The history of the Nazi concentration camps began in Dachau."
He said this theft called for a discussion on the risks to memorials, adding that, across Europe, memorials such as former concentration camps were not adequately funded to ensure security.
The theft at Dachau was discovered on Sunday. Police said the black, wrought-iron gate stolen measured 1 by 2 metres and was part of a larger main gate.
The director of the memorial, Gabriele Hammermann, called that gate "the central symbol for the prisoners' ordeal."
Dachau, near the southern city of Munich, was opened in March 1933, shortly after Adolf Hitler came to power, to house opponents of the Third Reich and later those it wanted to rid Germany of, such as Jews, gays, Roma, and active Christians.
More than 200,000 people from across Europe were imprisoned at Dachau, which became a model for other concentration camps built by the Nazis during their 12 years in power.
Many inmates were forced into labor gangs working road construction along with gravel pits and, with the approach of war, the arms industry.
An estimated 41,500 people died in Dachau, before it was liberated by U.S. troops in April 1945.
Hammermann said that since 2001 a private agency has been providing the security for the memorial at Dachau.
There is no video surveillance, she said, because it was decided that they didn't want to make this a "high-security prison." But that decision would now have to be reviewed, she said.
MCT Photo/Scott Burch
Interested in more world and national news? Sign up for our daily email newsletter.