Home-State Voters Give Tepid Support To A Lindsey Graham Presidential Candidacy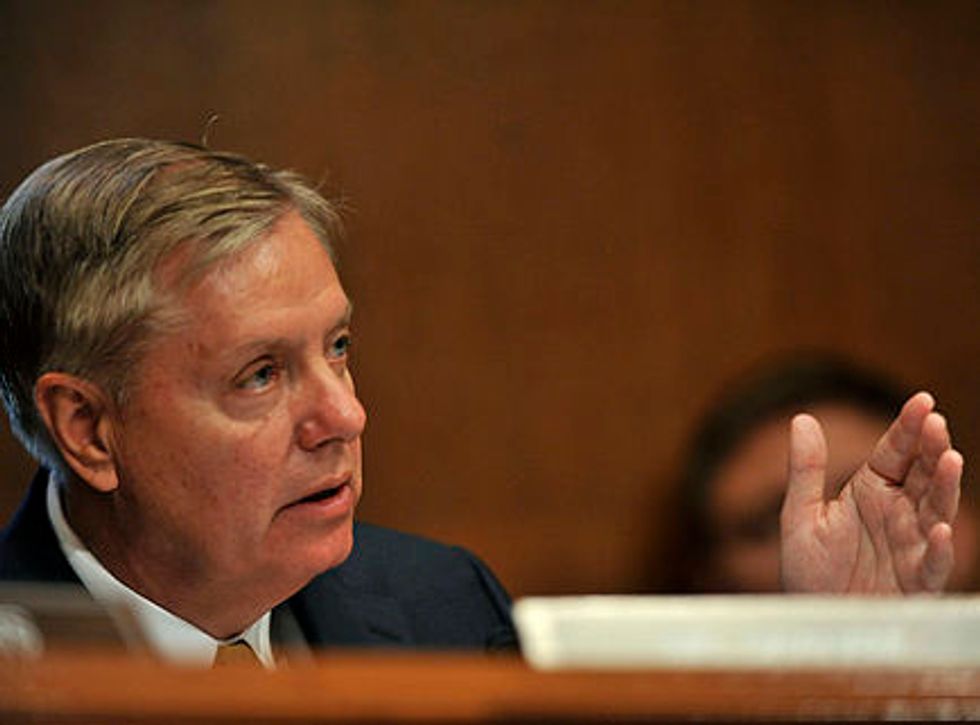 By Elizabeth Titus, Bloomberg News (TNS)
Senator Lindsey Graham (R-SC) said in January that he was considering running for president. Now, some new polling underscores the long-shot nature of a Graham 2016 candidacy.
An NBC News/Marist poll published Sunday took stock of the Republican's prospects in his home-state primary. On its face, it may look mildly encouraging for Graham — he's in the mix with 17 percent, followed by former Florida Governor Jeb Bush with 15 percent, Wisconsin Governor Scott Walker with 12 percent, and former Arkansas Governor Mike Huckabee and retired neurosurgeon Ben Carson with 10 percent each.
But the poll suggests that South Carolina, which sent Graham back to the Senate by a 15-point margin last fall, wants him to stick to the job he has. Fifty-eight percent of registered voters said Graham should not run for president in 2016, compared with 35 percent who said he should run. The numbers were similar among state residents in general: 55 percent said no, 36 percent said yes. (877 registered voters were polled with a margin of error of plus or minus 3.3 percentage points, and 1,015 residents were polled with a margin of error of plus or minus 3.1 percentage points.)
In the states that have traditionally held the first two nominating contests of the presidential campaign season, Graham's numbers are bleak. In Iowa, he took just 1 percent of potential Republican caucus-goers. His share was the same among potential voters in the New Hampshire Republican primary.
Photo: Secretary of Defense via Flickr