Cable News Mostly Ignores Sharp National Decline In Homicides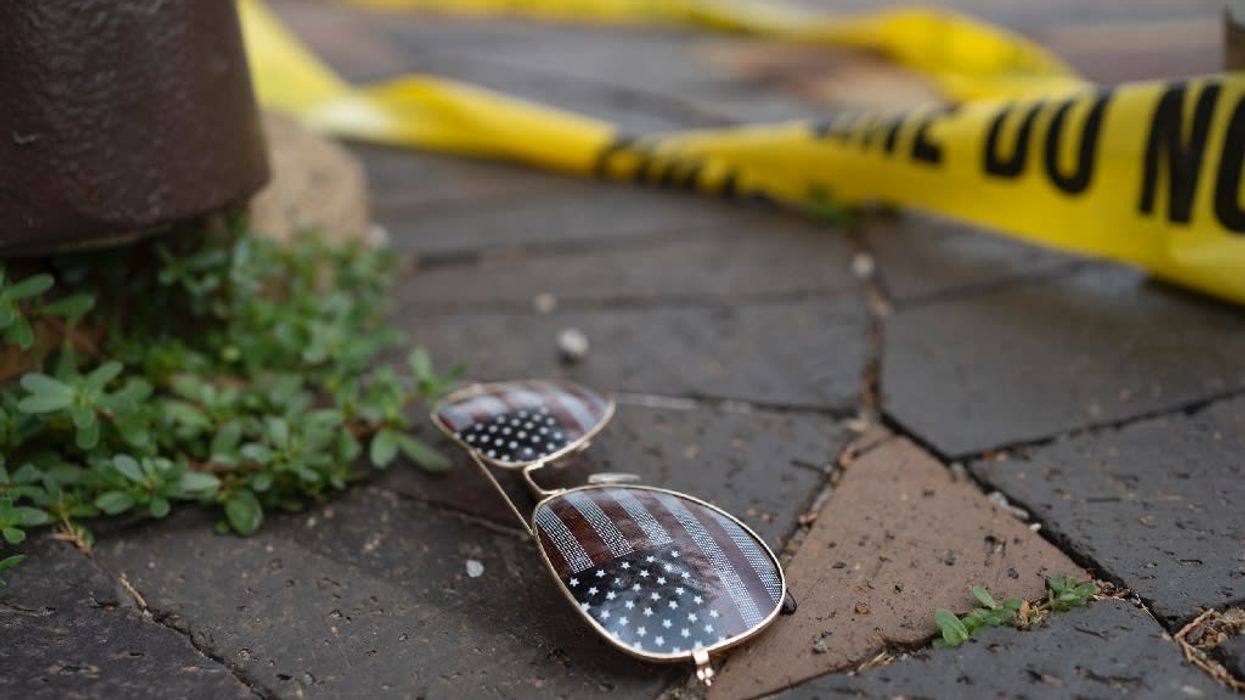 Crime tape and American flag-themed sunglasses at scene of July 4 parade shooting in Highland Park, Illinois
U.S. homicide rates have significantly reduced since the COVID-19 pandemic, but cable news networks have largely failed to cover the decline despite previously fearmongering about the perceived increase in crime since 2020. CNN, MSNBC, Fox News, and Newsmax made 17 mentions of the declining homicide rate since March 3, when Bloomberg's Justin Fox cited crime data compiled by AH Datalytics to report: "The shocking rise in murders that began in the summer of 2020 looks as if it may have played out."
Although homicide rates did spike during the COVID-19 pandemic, that spike now seems to be over — 90 cities in the U.S. have totaled a 12% reduction in homicides from 2022 this year so far, with large cities like New York leading the trend. While this data is preliminary, it suggests that homicide rates are normalizing to the pre-pandemic level.
Last December, The New York Times noted that the similar drop in homicides in 2022 from 2021 and 2020 went largely unnoticed by much of the media due to "bad news bias" that focuses on lurid headlines and stories about violent crime to drive engagement. One example of this bias came earlier this month, when The Washington Times published an article titled "Multiple U.S. cities experiencing decline in homicides, research firm says." Yet the right-wing newspaper posted about the story on Twitter with a graphic highlighting three cities with increasing homicides. Reporter Lois Beckett noted that the tweet also misleadingly quotes one analyst that "the U.S. may be experiencing one of the largest annual percent changes in murder ever recorded" to falsely suggest homicide rates are increasing.
\u201cCrime analyst Jeff Asher said that \u201cthe U.S. may be experiencing one of the largest annual percent changes in murder ever recorded.\u201d\n\nhttps://t.co/hPfA7OWqfK\u201d

— Washington Times Opinion (@Washington Times Opinion) 1686715488
Right-wing media have led the way on using crime as a talking point. Fox News focused on "America's crime crisis" in the lead-up to the 2022 midterm elections to attack liberal criminal justice reforms while pushing failed conservative approaches to address crime. This right-wing fearmongering largely focused on crime rates in supposedly blue cities like New York, Los Angeles, and San Francisco, even though the homicide statistics show they are among the safest large cities in the country.
Mainstream news outlets responded to right-wing media's "crime crisis" narrative by mimicking it in their own coverage and often, uncritically repeated the right-wing framing that crime is worse in Democrat-run areas when the opposite is true. When New York Mayor Eric Adams won his election in 2021, mainstream media harped on the idea that crime rates have become a major focal point in the American electorate. CNN's recent coverage of tech executive Bob Lee's murder often used the tragedy as a platform to focus on San Francisco's "uptick in crime" rather than the reality of decreasing violent crime and homicides.
A Media Matters review shows that despite the news media's focus on crime in the 2022 primaries and beyond, there has been little focus on the dramatic drop in homicides across the country. Since March 3, when Bloomberg noted the nationwide decline in homicide rates, MSNBC, CNN, Fox News, and Newsmax have mentioned it 17 times in total. While MSNBC and CNN made up the bulk of these mentions (6 and 5, respectively), Fox News and Newsmax each made note of the decline in murders only 3 times. Of those 6 collective mentions, Fox anchor Eric Shawn was the only person employed by either conservative cable network to note the drop in homicide rates; the rest were guests.
Methodology
Media Matters searched transcripts in the Kinetiq video database for all original programming on CNN, Fox News Channel, MSNBC, and Newsmax for the term "rate" within 20 words of either of the terms "murder" or "homicide" from March 3, 2023, when Bloomberg's Justin Fox first wrote about preliminary 2023 data from AH Datalytics, through June 14, 2023.
We included mentions, which we defined as instances when a single speaker in a segment on any topic mentioned the 2023 declining national murder rate or mentioned that the murder rate in a specific city had declined in 2023. We did not include instances when a speaker merely mentioned a low murder rate without comparing that rate to a prior time period.

Reprinted with permission from Media Matters.