Honduras President, U.S. Lawmakers Discuss Migrant Crisis
@AFP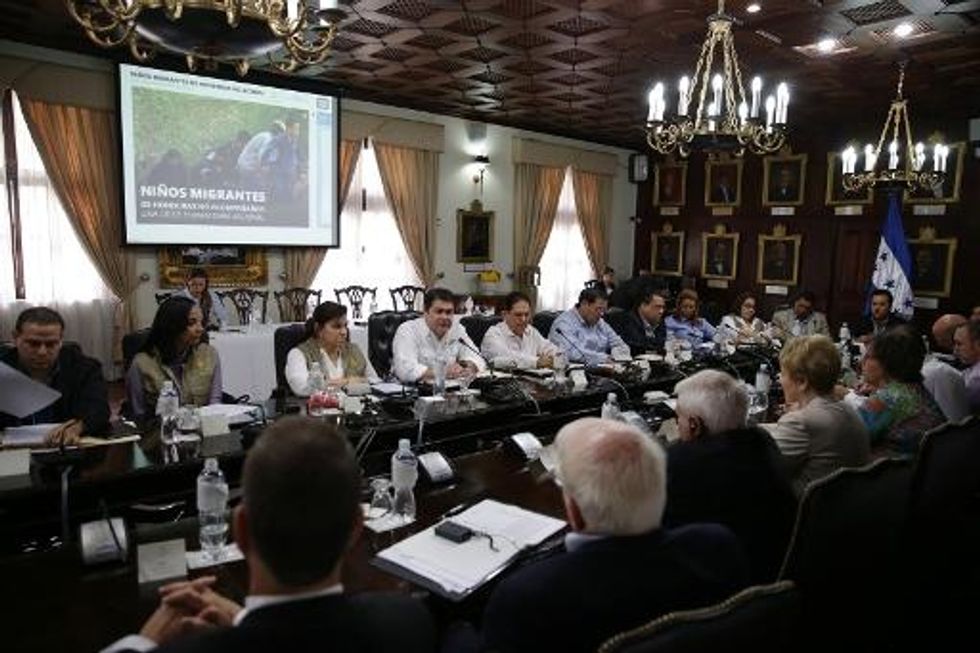 Tegucigalpa (AFP) – Honduran President Juan Orlando Hernandez told visiting U.S. lawmakers Sunday that poverty and misinformation was fueling the flow of minors from Central America seeking to enter the United States illegallly.
Hernandez told the lawmakers that the "complicated" mix of factors included gang violence, "violent crime and the lack of information about … the U.S. immigration reform legal process," spokesman Jorge Hernandez Alcerro told reporters.
The misinformation giving people false hopes that they can legally enter the United States, Hernandez Alcerro said.
U.S.authorities have detained some 57,000 unaccompanied minors since October, twice the number from the same period a year ago, seeking to illegally cross into the United States from Mexico.
Most of the unaccompanied youths are from Honduras, El Salvador and Guatemala.
U.S. President Barack Obama has requested $3.7 billion to help ease an "urgent humanitarian situation." The request includes funds to increase border security with aerial surveillance, improved housing for the undocumented arrivals, and ways to speed up their deportation.
A first group of 40 deportees from the United States, including children, was due to arrive in the Honduran city of San Pedro Sula on Monday, a government statement said.
The U.S. delegation, led by Republican Representative Kay Granger from Texas, included Mario Diaz-Balart of Florida and Democrat David Price from North Carolina.
The U.S. legislators on Saturday met with Guatemalan President Otto Perez. His government said it would draw up a list of suggestions of how to deal with the crisis in the next ten days.
AFP Photo/Casa Presidencial