Hospital Helps Restaurants With Rx For Healthy Cooking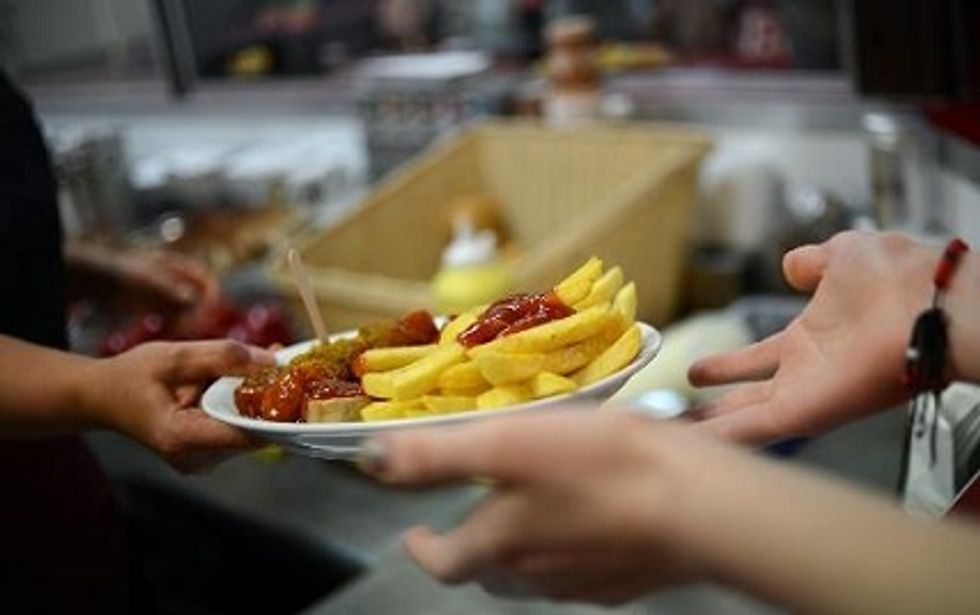 By Cheryl Powell, Akron-Beacon Journal
AKRON, Ohio — Trying to eat healthy when dining out?
An area hospital wants to help make sure your food selection is just what the doctor ordered.
Western Reserve Hospital in Cuyahoga Falls, Ohio, recently launched its Doctor's Order program to highlight the most heart-healthy options at participating area restaurants.
Dr. Gary Pinta and Western Reserve Wellness Coordinator Johanna Tanno review menus from willing eateries to select an option that fits the Mediterranean diet.
The diet, recommended by the Dietary Guidelines for Americans, promotes eating fish and poultry, plenty of plant-based foods, and healthy fats, such as olive oil.
After picking a possible entree to endorse, Pinta and Tanno meet with the restaurant's chef to ask specifics about how the dish is prepared. Was it grilled, seared or roasted, for example, instead of fried?
Items that pass the heart-healthy test are denoted with a "Doctor's Order" logo, featuring a stethoscope in the shape of a heart.
Pinta said the idea behind the program is to give area residents accurate information about how food choices can affect health.
"There is a lot of stuff people are stamping 'healthy,'?" said Pinta, a primary care physician with Pioneer Physicians Network and a Western Reserve board member. "I wanted to bring the evidence to the table."
Dr. Robert Kent, president and chief executive of the physician-owned hospital, said it's important for doctors to take a lead role in modeling healthy behaviors.
"Unhealthy eating choices have devastating effects not only on the person, but on our communities through increased public health needs, decreased productivity and rising medical and insurance costs," Kent said in an email. "Our new Doctor's Order initiative, which fulfills our mission of improving the health of the communities we serve, is a fun and easy way to begin helping our communities understand Western Reserve's preventive approach to health care."
Ten restaurants (at 11 locations) are participating in the program. Several others are expected to join soon.
Moe Schneider, owner of Moe's Restaurant in Cuyahoga Falls, was among the first owners to agree to join the initiative, which is offered for free and promoted by the hospital.
"For me, it's win-win," she said. "They promote the concept. Any promotion is good."
The Doctor's Order item on Moe's current menu is sauteed salmon on cauliflower puree with roasted asparagus.
"It's just simple and clean but so delicious," Schneider said. "My philosophy is 'fresh is best' and clean is always best."
Items range from Greek salad at Sarah's Vineyard to blackened tilapia at The Office in Akron.
"Some places, it's the lesser of the evils," Pinta said. "But as long as it's in moderation. Your routine has to be good, and then you have occasional splurges."
AFP Photo/Johannes Eisele
Interested in health news? Sign up for our daily email newsletter!