Hours Before Synagogue Shooting, DeSantis Repeats Soros Slur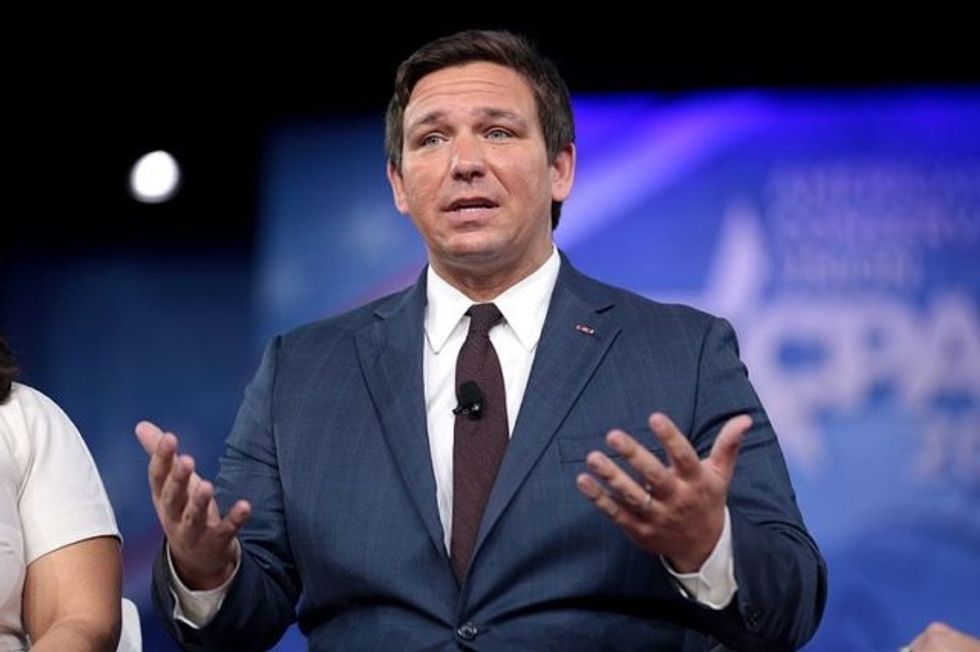 Reprinted with permission from Shareblue.
Florida's Republican gubernatorial candidate, Ron DeSantis, invoked an anti-Semitic smear just hours before a gunman attacked a Pennsylvania synagogue and killed 11 worshipers.
At a campaign stop in Winter Haven, Florida, DeSantis argued that progressive philanthropist and Holocaust survivor George Soros would infiltrate the state government through operatives placed by DeSantis' Democratic rival, Andrew Gillum.
DeSantis claimed, "He would be seeding, into our state government, you know, Soros-backed activists."
For years, Republicans have invoked the specter of Soros while campaigning against Democrats.
Just a few hours after DeSantis made his statement, the synagogue shooter attacked worshipers, calling for the elimination of Jews. The shooter had postings on social media echoing other Republicans, including Trump, who have claimed the group of asylum-seekers fleeing violence in Central America is financed by Soros.
The Republican, who is trailing Gillum in nearly every poll, has a history of bigoted comments, including writings excusing the slave trade.
After winning the Republican nomination, he used a racial slur against Gillum, who is black. He said, "The last thing we need to do is to monkey this up by trying to embrace a socialist agenda with huge tax increases bankrupting the state."
DeSantis has also had the support of racists and other bigots as he has campaigned for governor and refused to disavow their help.
In a memorable moment during their gubernatorial debate, Gillum said, "I'm not calling Mr. DeSantis a racist — I'm simply saying the racists believe he's a racist."
DeSantis has now been caught on video promoting anti-Semitic hate speech just like his fellow Republicans are using across the country.
It is a desperate tactic being employed in pursuit of attaining political power.