House Challengers Raising More Money Than GOP Incumbents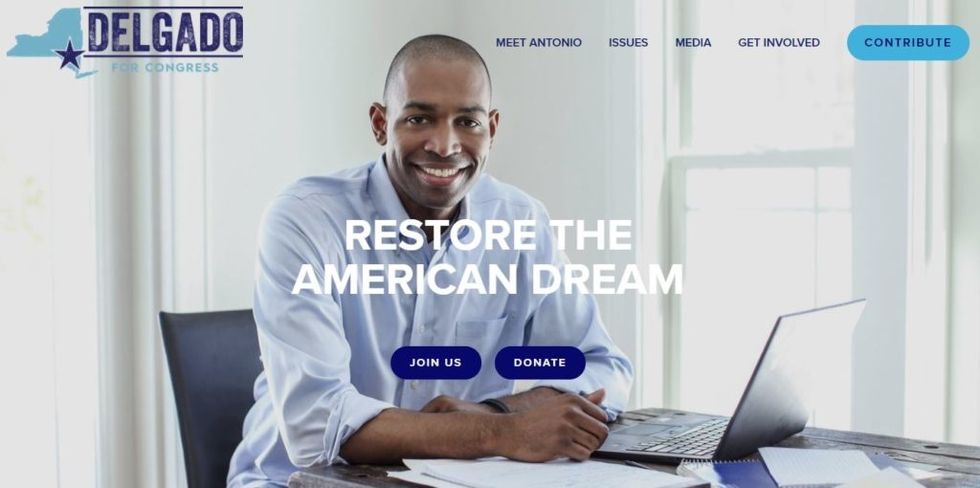 Reprinted with permission from DCReport.org
Republicans know they have a fight on their hands to keep control of the House with a narrow majority. And it's not looking good that to date 14 Democratic challengers have outraised their GOP incumbents while not a single Democratic incumbent faces the same problem, according to cycle-to-date campaign finance data. In fact, nine Democrats have six-figure advantages over their opponents.
Take North Carolina's 9th Congressional District where a competitive race is seen as leaning Republican. Democratic challenger Marine veteran Dan McCready has a six-figure fundraising lead over Republican incumbent Robert Pittenger. McCready has raised $1.8 million, spent $514,000 and has $1.3 million cash on hand. Pittenger, meanwhile, has raised about $1.1 million and spent nearly $875,000, which leaves about $253,000 cash on hand.
Two coastal toss-ups – California's 48th and New York's 19th—are showing the Republican incumbents lagging by six-figure deficits as well. In California, Democrat Harley Rouda has outraised Rep. Dana Rohrabacher (R) by almost $326,000 and in New York, Antonio Delgado has raised $295,000 more than Rep. John Faso (R).
In the race for Virginia's 5th Congressional District, it gets worse. Democratic challenger Roger Dean Huffstetler has pulled in nearly $650,000 more than Rep. Tom Garrett (R).
And then there are the races where incumbents are being outraised by challengers within their own parties, as is the case with two Republicans and one Democrat. Republican George Flinn Jr. of Tennessee's 8th Congressional District has outraised Rep. David Kustoff (R) by almost $333,000 ahead of the August primary to date. Scott Dacey is outraising 12-term Congressman Walter Jones Jr. of North Carolina's 3rd Congressional District by $56,000 ahead of the primary. And in New York's 16th Congressional District, Democratic challenger Jonathan Lewis has raised $30,000 more than Rep. Eliot Engel (D), according to the Center for Responsive Politics.
Democrats need to win 24 seats to win a majority in the House. Speaker Paul Ryan (R-Wis.) has become the 38th House Republican to announce retirement or plans to seek another office.
Dark Money Floods Hotly Contested Arizona Congressional Race
Arizona's 8th Congressional District prepares to cast ballots on Tuesday for the next House representative to fill the seat vacated by Rep. Trent Franks (R) who held the seat since 2013 before announcing his retirement in December amid sexual harassment claims. A lot of money has funneled into this race, which pits two female candidates against each other, former state Senator Debbie Lesko (R) and Hiral Tipirneni (D), an emergency room physician.
Tipirneni has raised about $735,000 to Lesko's $565,000. But enter the dark money, mostly in favor of Lesko, to try to throw the race. As of this month, dark money groups, in the form of several Republican PACs, have poured about $1.5 million into supporting Lesko—spending more than $900,000 the week before the election. Outside spending groups have spent a little more than $60,000 in support of Tipirneni.
The 8th Congressional District is made up of affluent, older white suburbanites and has long been a Republican stronghold. But this race has all the makings of the recent Pennsylvania race that went to Democrat Conor Lamb by just 627 votes.
Earlier polls showed Lesko in a comfortable lead—up by double digits—while an Emerson College poll a week ago showed Tipirneni a point ahead of Lesko, which is still within a margin of error.
That same Emerson poll showed that Tipirneni's supporters were likely to stick with their party contrasted with Republicans who are showing a new national trend of splitting or leaning Democratic.
Voting Resources

U.S. Election Assistance Commission—This site gives information on how to register to vote, election day, contact information, candidates and tons of other helpful links. The EAC is an independent, bipartisan commission created in 2002 by the Help America Vote Act.

U.S. Vote Foundation—This site provides information on how to register to vote, election dates and deadlines, plus information for domestic, overseas and military voters.

Can I Vote—This is a great and easy resource with information on voter registration, polling places, voter identification and absentee and early voting. It is part of the National Association of Secretaries of State.

Rock the Vote—This site has all the information necessary to register to vote and learn about the important issues. There is information on how to volunteer and take action on issues that are important to you, as well as many resources to help you stay informed.
Can Stacey Abrams Become the First Black Female Governor?
Stacey Abrams has already made history. The House Minority Leader for Georgia, Abrams (D) is the first woman to lead either party in the state's general assembly. But she could make history on a much grander scale if she wins her bid for governor, thereby becoming the state's first female governor and the first black female governor in our nation's history.
The Spelman College and Yale Law School Graduate, with a master's degree from the Lyndon B. Johnson School of Public Affairs at the University of Texas, has an interesting résumé. She has worked as a tax attorney and created the New Georgia Project to register hundreds of thousands of voters, particularly minorities, young people and unmarried women – a growing voting bloc for Georgia.
Abrams has also written eight romance novels for HarperCollins under the pen name Selena Montgomery. Later this month, she'll publish a book under her own name, "Minority Leader: How to Lead from the Outside and Make Real Change."
Abrams still has the primaries to get through. She'll face Stacey Evans (R), a former member of the state legislature on May 22.
If successful, she'd likely face Casey Cagle, Georgia's lieutenant governor in the General Election. Cagle's made a few missteps lately, though. Notably, spurning Atlanta native Delta Air Lines when it decided to stop honoring discounts to members of the National Rifle Association after the Parkland, Fla., shooting. That much-publicized move by Cagle may have also cost the state the site of Amazon's next headquarters.
It would seem Abrams has a lot of ammunition, in addition to the momentum of the Blue Wave sweeping the nation. Stay tuned.
N.Y. Gov. Cuomo Uses Executive Power to Restore Voting Rights to Parolees
N.Y. Gov. Andrew Cuomo announced plans to use his executive power to restore voting rights to some 34,000 parolees in the Empire State, after the state legislature defeated his bill to do the same.
Critics will see the move as a bid to shore up more votes as Cuomo runs for a third term as governor. But the move is not an automatic reinstatement of voting rights. Rather, Cuomo has built a system where he will restore the rights of parolees by using his power to pardon them. However, if law enforcement authorities object to the restoration, Cuomo reserves the right to withhold these privileges on any specific parolee. This could shape up to be a bureaucratic nightmare, but a step in the right direction nonetheless.
Right now, 34 states outright deny parolees the right to vote. Another 12 states make ex-offenders serve a waiting period before voting rights are reinstated or keep them off the voter rolls permanently. And because prisoners and ex-convicts are disproportionately minorities, moves to deny them the right to vote after they have served their prison sentences is increasingly seen as a move to suppress the voting rights of minorities in state, local and federal government.
Meanwhile, a federal judge in Florida has ordered Gov. Rick Scott (R) and his cabinet to overhaul the process for reinstating the voting rights for ex-convicts, which have to wait a period of seven years before they can reapply.
Candidate Filing Deadlines
Residents of Michigan seeking to run for office in the U.S. Senate and House of Representatives, as well as state executive positions in Michigan, including governor, state and local judicial positions and county positions, must file paperwork by Tuesday, April 24. Also on the ballot in November will be the Special Election for Michigan's 13th Congressional District and Michigan State Senate District 2 and Michigan House of Representatives District 68. The state's Primary Election will be held on Aug. 7. Independent candidates have until July 19 to file paperwork for the upcoming general elections in November, according to Ballotpedia.
Residents of South Dakota seeking to run for office must file paperwork by Tuesday, April 24. There is one federal U.S. House seat up for grabs in the general election. There are eight state executive offices, including governor and lieutenant governor; all 35 state senate seats; all 70 state house seats; and one of the five seats on the state supreme court. The primary will be held on June 5 and if a primary runoff is necessary, it will be held on August 14.