House Committee Refers Erik Prince For Lying In Russia Probe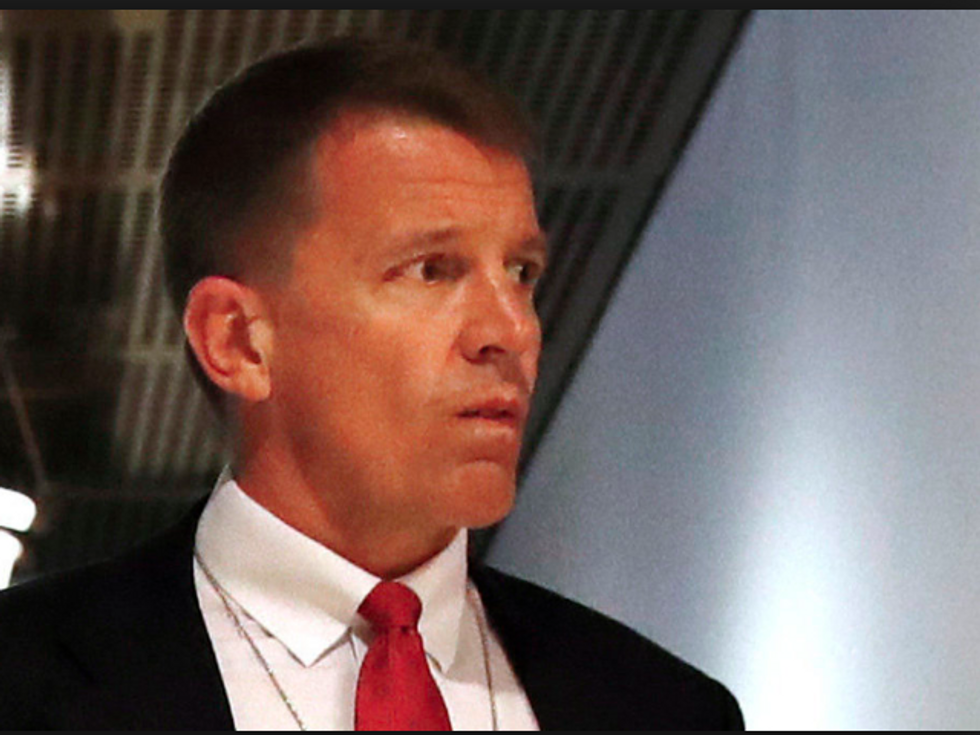 Trump ally and billionaire military contractor Erik Prince could be the latest member of Trump's circle to be swallowed up by the Russia investigation.
That's because House Intelligence Committee Chairman Adam Schiff (D-CA) said his committee plans to make a criminal referral to the Department of Justice to investigate Prince's possible lies to Congress.
The lies revolve around a meeting in the secluded Seychelles islands that Prince had with a Russian businessman with ties to Russian President Vladimir Putin.
The House Intelligence Committee interviewed Prince in November 2017 about the Seychelles meeting, which Prince portrayed as an unplanned meet up.
However, special counsel Robert Mueller's report painted an entirely different picture of the meeting: that the two men discussed U.S.-Russia relations days before Trump was sworn in, and while the Russians were seeking to set up a back-channel line of communication to the Trump administration.
Per Mueller's report:
Kirill Dmitriev, the chief executive officer of Russia's sovereign wealth fund, was among the Russians who tried to make contact with the incoming administration. In early December, a business associate steered Dmitriev to Erik Prince, a supporter of the Trump Campaign and an associate of senior Trump advisor Steve Bannon. Dmitriev and Prince later met face-to-face in January 2017 in the Seychelles and discussed U.S.-Russia relations.
Schiff, who now has control of the House Intelligence Committee's Russia investigation after Democrats won back the House in 2018, says that Mueller's report shows Prince was not truthful in his interview with his committee, and thus the Department of Justice should investigate Prince for lying to Congress.
"In very material ways I think the evidence strongly suggests that he willingly mislead our committee, and the Justice Department needs to consider whether there's a prosecutable case," Schiff told the Washington Post's Robert Costa on Tuesday.
Schiff told Costa that the House Intelligence Committee will thus vote to refer Prince for criminal investigation. And since Democrats have a majority on the committee, the vote will likely pass.
Ultimately, yet another member of Trump's inner circle could be in big trouble for lying under oath about shady contacts with Russians.
Published with permission of The American Independent.
IMAGE: Blackwater founder and 2016 Trump campaign adviser Erik Prince.