House Conservatives Vie For Clout Over Boehner Successor
@reuters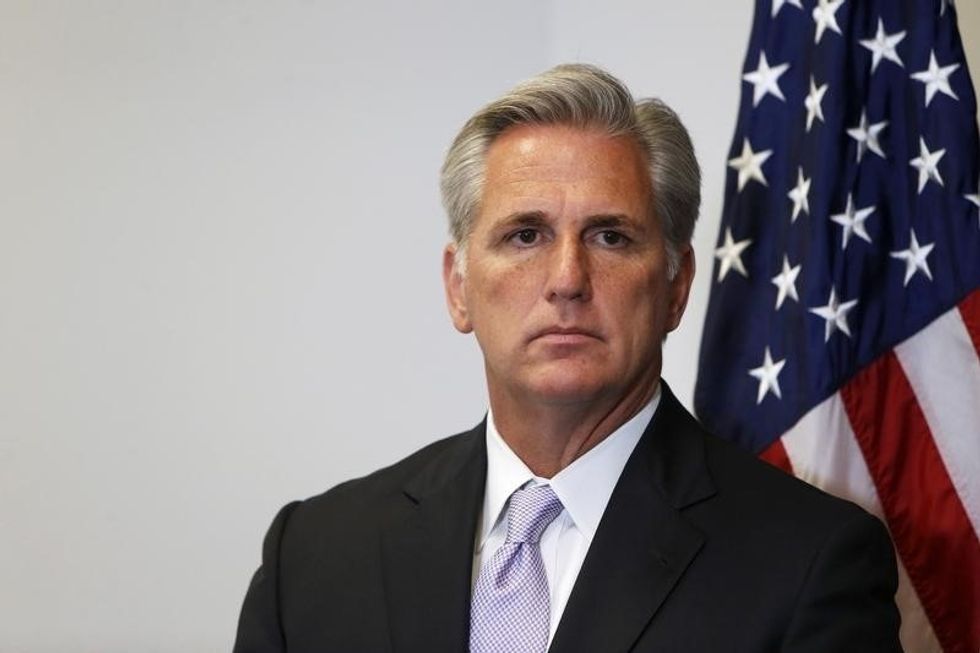 By David Lawder

WASHINGTON (Reuters) – Republican lawmakers jockeyed for position on Sunday in the race to replace House of Representatives Speaker John Boehner as conservatives sought to exert influence over the election and push their party's leadership further to the right.
The House Freedom Caucus, a group of the most conservative Republicans, hope to form a voting bloc of up to 60 members to rally around a single candidate for Boehner's job and other leadership positions that open up.
While the group has not identified a favored candidate, Representative Mick Mulvaney, a founding member, said on Sunday that House Majority Leader Kevin McCarthy has the "inside track" to be the next speaker.
"I think the important question is, will things change?" Mulvaney told Fox News Sunday. "Will they change for the better or will we simply replace Mr. Boehner with somebody else who does the same thing?"
Some conservative Republicans have been calling for new leadership because they believe Boehner has too often relied on Democrats to pass critical legislation and was not taking a hard enough stance against funding for women's healthcare provider Planned Parenthood amid an abortion controversy.
The Freedom Caucus will start to interview candidates as early as Monday, a Republican aide said.
The group said in a statement that the interviews will discuss how candidates will "follow regular order in the House and give a voice to the countless Americans who still feel that Washington does not represent them," the group said in a statement.
Thus far, a serious challenger to McCarthy has not emerged, though some Republican aides said that House Financial Services Committee Chairman Jeb Hensarling is weighing a run. A Hensarling spokesman could not be reached for comment.
Pressure for lightning-fast leadership votes appeared to subside over the weekend as Republican Representative Peter Roskam said he had secured enough signatures to call for a meeting of the Republican conference before elections to discuss a strategy to unify the party.
"It's clear our members believe that we need a plan, not a person, to heal the fractures within our majority," Roskam said in a statement.
House Republican aides said three lawmakers are already seeking support for McCarthy's job should he become speaker: Steve Scalise, who holds the party's No. 3 House job, Cathy McMorris Rodgers, also a member of party leadership, and House Budget Committee Chairman Tom Price.
Spokespersons for all three declined comment or could not immediately be reached.
(Editing by Eric Walsh)
U.S. House Majority Leader Kevin McCarthy (R-CA) participates in a news conference after a Republican caucus meeting at the Capitol in Washington, April 29, 2015. REUTERS/Jonathan Ernst