House Democrats Agree To Participate In GOP-Led Benghazi Probe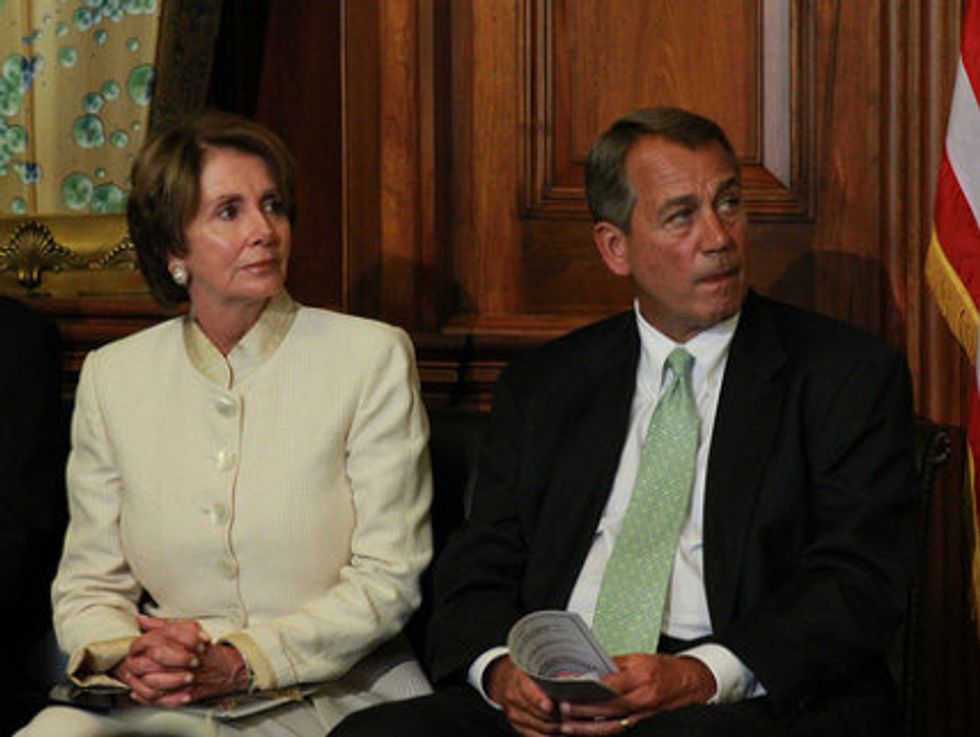 By Michael A. Memoli, Tribune Washington Bureau
WASHINGTON — House Minority Leader Nancy Pelosi (D-CA) on Wednesday named a slate of Democrats to participate in the new select committee on Benghazi, despite reservations of many in her party about the mission of the GOP-led panel.
Pelosi's decision followed discussions with House Speaker John A. Boehner (R-OH) meant to assure Democrats that the panel would operate fairly.
Pelosi said those discussions failed to produce what she considered a fair arrangement. But in her view "that was all the more reason to participate."
"I could argue this either way," Pelosi said. But Democrats on the panel will "try to bring some openness and transparency to what is going on."
The Democratic members of the committee will be Elijah Cummings of Maryland, the ranking Democrat on the House oversight committee; Adam Smith of Washington, the top Democrat on the Armed Services Committee; Adam Schiff of Burbank, a member of the intelligence committee; Linda Sanchez of Whittier; and Tammy Duckworth of Illinois, an Iraq war veteran.
Democrats, who have accused Republicans of politicizing the 2012 terrorist attack against a U.S. mission in Libya, held multiple internal discussions about whether to participate in the select committee.
Some advocated a total boycott, arguing that Republicans formed the probe only to stoke their conservative base in an election year. Others suggested appointing a single member who would be able to monitor its activity but not give it the legitimacy that many thought it did not deserve.
In the end they agreed to participate fully, arguing it was vital, especially if administration officials or former Secretary of State Hillary Clinton would be called to testify.
"You want as much firepower on your side as you can get," said Rep. Gerry Connelly (D-VA) a member of the House Oversight and Government Reform Committee, said recently.
An aide to Boehner said that Republicans offered Democrats "assurances on committee procedures but no substantive changes that could hurt the investigation."
Boehner had tapped South Carolina Rep. Trey Gowdy, a former prosecutor, to lead the panel earlier this month.
Photo: Talk Radio News Service/Flickr