House GOP Leader Defends Trump On Russia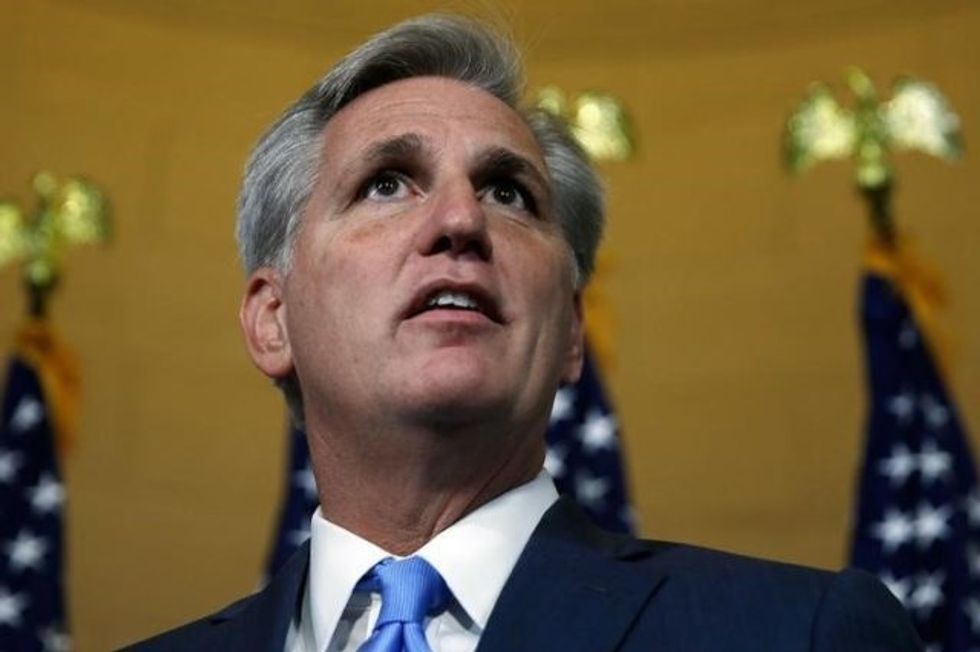 Reprinted with permission from Shareblue.
Rep. Kevin McCarthy (R-CA), who will be the Republican Party's minority leader in the new Congress, appeared on Fox News to bolster the cover-up of the Trump campaign's interactions with Russia.
McCarthy was on the network to promote the agenda of House Republicans, who have wasted their final days in the majority by continuing to pursue fruitless attacks on Hillary Clinton and her emails.
And when asked to respond to evidence that multiple Russian operatives made contact with at least 14 members of the Trump campaign, McCarthy was dismissive and protective of Trump.
"If you're in an international city, people interact with a lot of individuals," McCarthy said.
McCarthy's comment severely underplays what happened. A presidential campaign made multiple contacts with a hostile foreign power that several U.S. intelligence agencies have now said was working to disrupt the election.
And if those contacts were as innocent as McCarthy claimed, it's hard to imagine why Trump and his advisers would repeatedly deny that they ever happened.
This is simply not normal in U.S. politics. And by pretending it is, McCarthy proves that he is just as detached from reality as Trump — who still calls special counsel Robert Mueller's Russia investigation a "witch hunt" even after it has led to dozens of indictments and numerous guilty pleas.
McCarthy is just one of many Republicans in Congress who actively defend Trump despite substantial evidence of wrongdoing, and who have failed to provide any meaningful oversight over his administration.
That failure led to a massive backlash against House Republicans, and a mandate from voters who demanded accountability by putting Democrats in charge.
Republicans are in the minority now because they aided and abetted Trump. But by continuing to make excuses for Trump on the right's preferred propaganda outlet, McCarthy shows that the GOP still hasn't learned its lesson.
Published with permission of The American Independent.