House Impeachment Inquiry Issues Subpoena For Lewandowski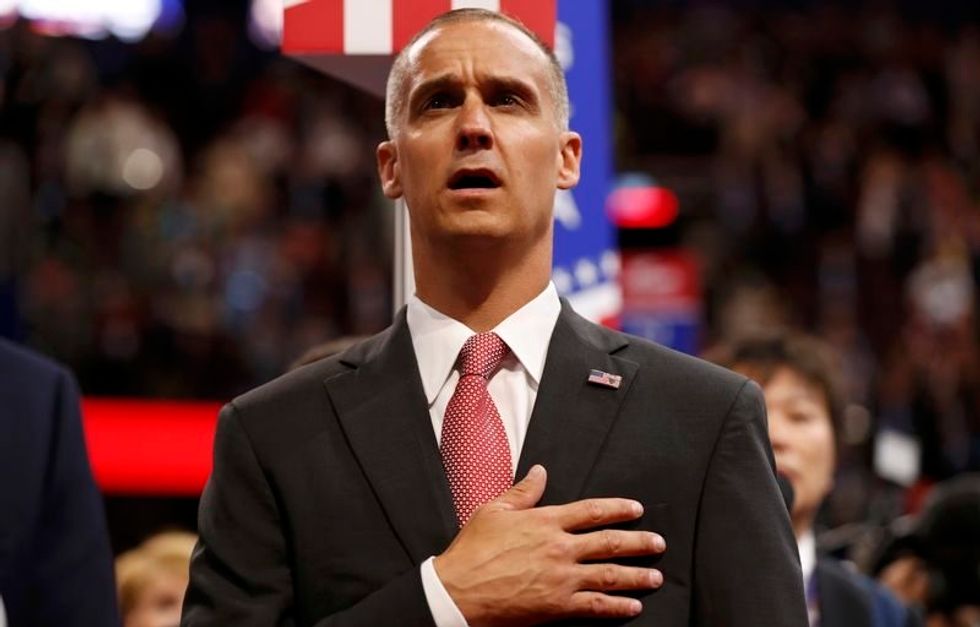 House Democrats targeted Corey Lewandowski with a new subpoena on Thursday, demanding that he testify publicly in their ongoing impeachment inquiry focusing on President Donald Trump's efforts to obstruct justice.
Lewandowski played a key role in Special Counsel Robert Mueller's report, which described Trump ordering his former campaign manager to push then-Attorney General Jeff Sessions to thwart the Russia investigation. Given that Lewandowski wasn't in the administration at all, this effort makes Trump look particularly guilty because it appears he was trying to use unofficial channels to quash the investigation.
When it has come to Trump officials Democrats have sought to interview, the White House has been relatively successful thus far in constraining their testimony. The administration has concocted an absurdly broad view of "executive privilege" to block testimony pertaining to their time in the administration
This use of executive privilege is being challenged in court. But if the White House tries to use it to constrain Lewandoski's testimony, it will almost certainly fail.
According to CNN, the White House appears to know this. Reporter Kaitlan Collins explained:
…this would be the first time Trump has tried to invoke privilege for someone who has never worked in the administration. McGahn, Hicks and Donaldson all held titles in the West Wing; Lewandowski has only informally advised Trump since his work on the 2016 campaign ended.

Trump officials and allies aren't confident the move will work, skeptical that the President will be able to assert the same executive privilege principles over an informal adviser as he would a staff member. The White House has been in contact with members of the Office of Legal Counsel at the Justice Department about whether it would be successful, and say it remains an option. A White House official cautioned that the discussions are preliminary and no formal Office of Legal Counsel opinion has been sought or rendered by the White House counsel's office yet.
For Lewandowski, the subpoena itself doesn't bode well. He's already facing early resistance to his potential Senate run in New Hampshire. While state-based Republicans are already dubious about his prospects, being dragged before Congress probably wouldn't help his chances.