House Narrowly Passes Ryan Budget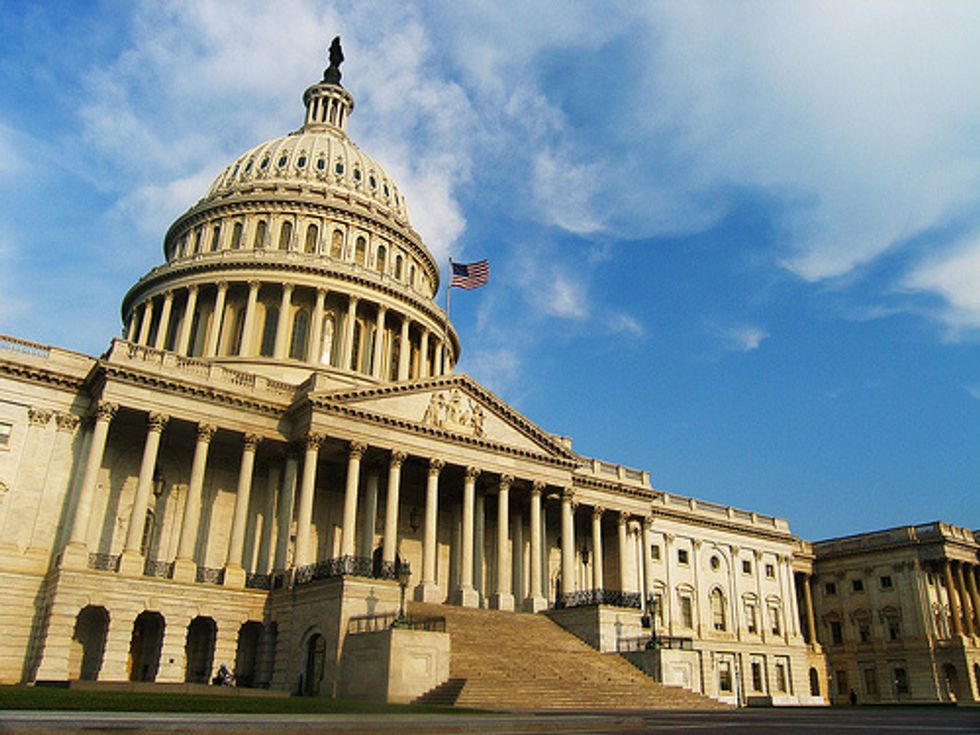 The House of Representatives passed Paul Ryan's controversial "Path to Prosperity" budget on Thursday, in a 219 to 205 vote — 12 Republicans joined the Democratic minority in opposing the plan.
The plan, which would slash $5.1 trillion from the budget over 10 years, has no chance of becoming law given the Democrats' control of the Senate and White House. Still, it does provide a clear picture of the Republican Party's austere priorities.
According to the liberal-leaning Center on Budget and Policy Priorities, 69 percent of the budget's non-defense cuts would come from programs that benefit Americans with low or moderate incomes. That includes $137 billion in cuts to SNAP, up to $125 billion in cuts to Pell grants, and about $250 billion in still-unspecified cuts (of which CBPP conservatively estimates that $150 billion will hit low-income programs). It would also cut $732 billion from Medicaid while turning it into a block-grant program, and radically change Medicare by converting it into a premium-support voucher system. And while the poor and elderly bear the brunt of the cuts, Ryan's plan would provide millionaires with an average annual tax cut of at least $200,000.
Democrats have made no secret of their desire to make November's elections a referendum on Ryan's budget (as opposed to President Obama, or the Affordable Care Act).
"It's a tough climate for us right now," Rep. Steve Israel (D-NY), chairman of the Democratic Congressional Campaign Committee, said shortly after the budget's release. "But this budget helps change the narrative."
"The Republican budget — that will define the next seven months," he added. "With this budget, Republicans are turning their back[s] on the middle class."
Similarly, the Democratic Senatorial Campaign Committee quickly launched a campaign dubbing Ryan's plan the "Koch budget."
Ryan's budget could play an especially prominent role in tight Senate races in Arkansas, Colorado, Georgia, and Louisiana, where House Republicans are attempting to move to the upper chamber.
Photo: Crazy George via Flickr