House Oversight Committee Phones Jammed By Angry Calls Over Trump Conflicts Of Interest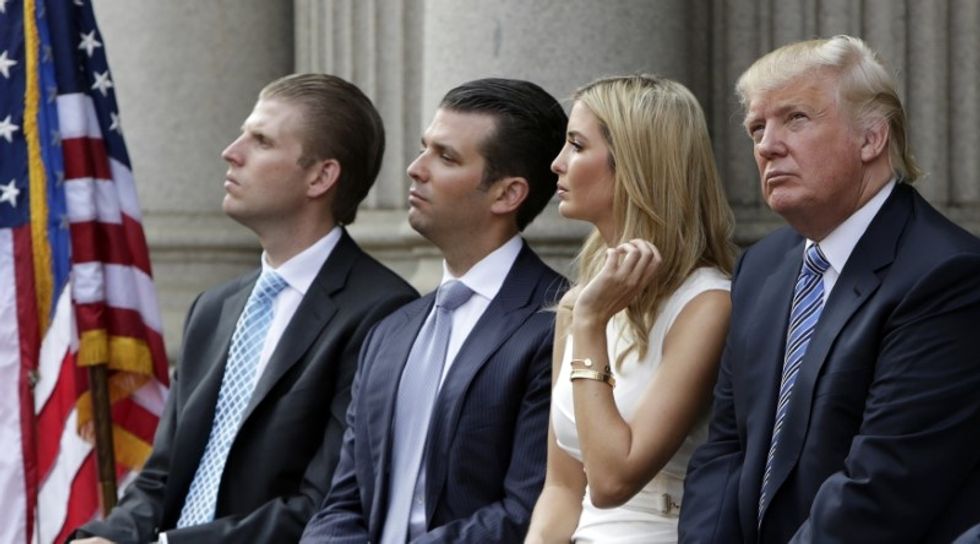 Reprinted with permission from Alternet.
A social media storm calling for a congressional investigation into conflicts of interest between Donald Trump's family members who will run his businesses while he serves, and his presidential transition team, jammed House Oversight and Government Reform Committee phone lines Friday.
"The committee's phones became jammed most of Friday after a Facebook post calling for an investigation into President-elect Donald Trump's finances started to go viral," the Washington Postreported. "The message urged readers to call the panel to 'support the call for a bipartisan review of Trump's financials and apparent conflicts of interest' after Trump's daughter and son-in-law joined his private meeting Thursday night at Trump Tower with Japanese Prime Minister Shinzo Abe."
"This is a state meeting and they had no security clearance…and she is supposed to be running his businesses during his presidential term," the Facebook post states, referring to Jared Kushner and Ivanka Trump. "Can you spell yyyuuuge conflict of interest?"
Trump's meeting with Abe was his first in-person conversation with a foreign leader since the election. The presence of Kushner and Ivanka Trump came after the president-elect reportedly asked that top security clearances be issued to his family members—the same people he has said will manage his business properties during his administration.
It's doubtful the GOP-run House Oversight panel will investigate their own party's incoming president. But that doesn't mean Republicans are not hearing about the public's growing discontent with the president-elect's missteps two months before he is sworn in.
"Over on Capitol Hill, an Oversight Committee aide said the staff is answering calls as fast as they can, but that the system is 'backed up,'" the Post reported. "That's true — we tested it ourselves. As of 3:30pm, calls were going through to voice mail after a message stating the line is 'not available.'"
Whether Congress' oversight process will also be unavailable for the duration of the GOP majority's tenure—when Republicans are in the crosshairs—is an open question. But nobody should hold their breath.
IMAGE: L-R) Eric Trump, Donald Trump Jr., and Ivanka Trump and Donald Trump attend the ground breaking of the Trump International Hotel at the Old Post Office Building in Washington, July 23, 2014.  REUTERS/Gary Cameron