House Panel To Grill Felix Sater, Overseer Of Trump Moscow Project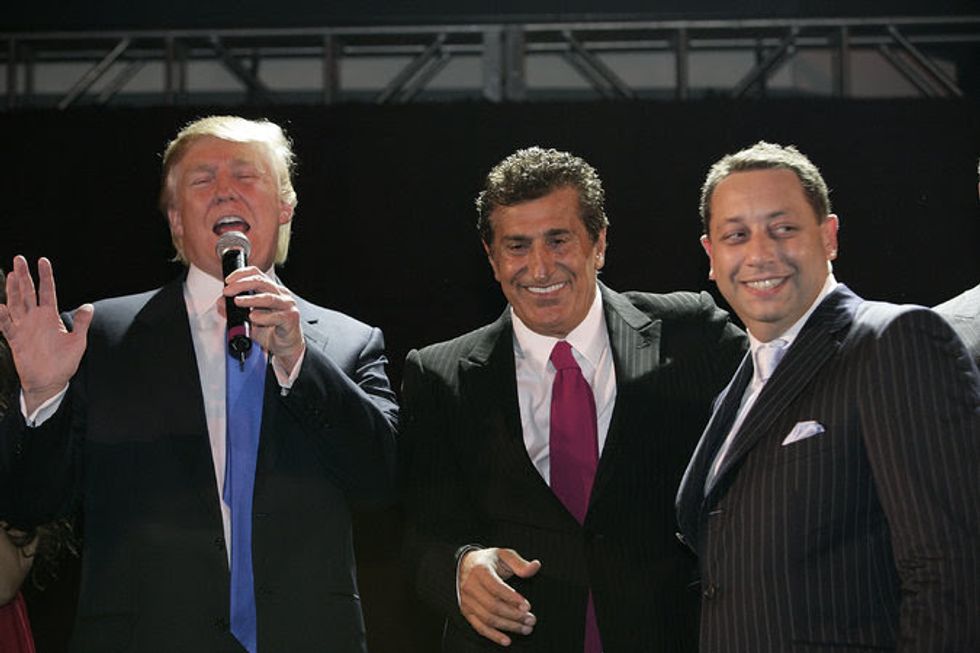 Prepare for fireworks.
The House Intelligence Committee  will hold a public interview next Wednesday with Felix Sater, a Russian-born Trump business associate and convicted felon who served as the point man for the shady Trump Tower Moscow project that is now at the center of a probe into nefarious Russian interference in the 2016 election.
Sater worked with Trump's former personal lawyer Michael Cohen to try and secure the rights to the Moscow tower project as Trump ran for president. And emails show that Sater suggested working with Russian President Vladimir Putin's people to both get Trump elected and the project approved.
"Our boy can become president of the USA and we can engineer it," Sater wrote in an email to Cohen in November 2015. Sater added, "I will get all of Putin's team to buy in on this."
It's unclear how far Sater went in order to seek out Putin associates' "buy in."
But Sater's email provides a possible motive for collusion — which special counsel Robert Mueller, as well as multiple congressional committees, are probing.
Interviewing Sater is a key part of the House Intelligence Committee's re-opened probe into Russian interference in the 2016 election, and whether the Trump campaign had any knowledge or role in those actions.
One of the main topics the committee is probing is whether there was any "coordination between the Russian government, or related foreign actors, and individuals associated with Donald Trump's campaign, transition, administration, or business interests." And that's where Sater's testimony fits in.
House Intelligence Committee Chairman Adam Schiff (D-CA) announced the probe would be restarted after House Democrats took back control of the committee earlier this year.
When Republicans controlled the House, Rep. Devin Nunes (R-CA) ran the committee's probe — which was a total sham and appeared more of an effort by Nunes to protect Trump from scrutiny rather than actually get to the bottom of any Trump-Russia conspiracy.
Wednesday's public interview with Sater will be one of the first major actions in the newly Democratic-controlled committee's probe.
Get your popcorn ready.
Published with permission of The American Independent.
IMAGE: Donald Trump with Tevfik Arif, center, and Felix H. Sater, right, at the official unveiling of Trump SoHo in September 2007, when it was still under construction. Credit Mark Von Holden/WireImage