House Republicans Attack Planned Parenthood, Utterly Fail At Basic Math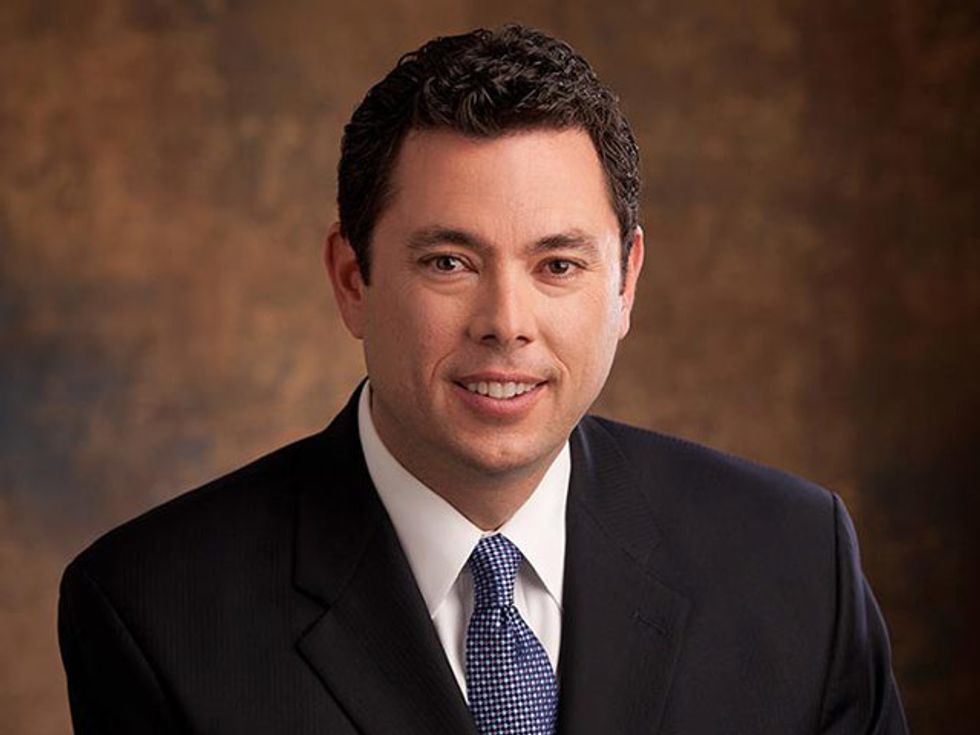 At a House Oversight and Government Reform Committee hearing to discontinue federal tax funding for Planned Parenthood, committee chairman Jason Chaffetz (R-UT) betrayed not only a nakedly partisan agenda to punish the women's health organization by withdrawing financial support, but also a complete dishonesty regarding basic math.
During his grilling of its president, Cecile Richards, Chaffetz displayed a graph that purports to show "abortions up, life-saving procedures down," in an attempt to visually demonstrate that Planned Parenthood's non-abortion services have been dramatically overtaken by abortion.
In fact, as Richards noted, the graph was created by the anti-abortion group Americans United For Life, which has been petitioning Congress to defund Planned Parenthood since at least 2011. She advised him to check his source.
Chaffetz repeatedly demanded that Richards explain the graph to the committee — a tall order since it makes absolutely no sense. Even if we were to take the numerical data here at face value, the graph, as designed, is disingenuous at best and criminally idiotic at worse.
There is no proportion; each line behaves according to its own scale. A rise in the number of abortions from 289,750 to 327,000 (an increase of 13 percent) is illustrated as a sharp red line surging upwards, while a 53 percent decline in the number of preventative services is represented by an almost identical inverted slope.
Even worse, the lines intersect one another: The line representing the number of "cancer screenings and prevention services" (colored pink — a cute touch), is seen being overtaken by the red line representing a supposed surge in abortions in the same seven-year period. The effect is that somehow 327,000 becomes a bigger number than 935,000.
Congressman Ted Lieu (D-CA) pointed out later in the hearing that much of the decrease in preventive services is due to an overall change in medical guidelines — Planned Parenthood's breast screenings and mammogram referrals have gone down, for example, because women are no longer recommended to get screenings as frequently as before.
Below is our own quick and dirty (yet mathematically correct) graph of the same data. The chairman is welcome to use it.
Photo: Congressman Jason Chaffetz (R-UT), via Facebook.