House Speaker Debunks Trump 'Spygate' And FBI Complaints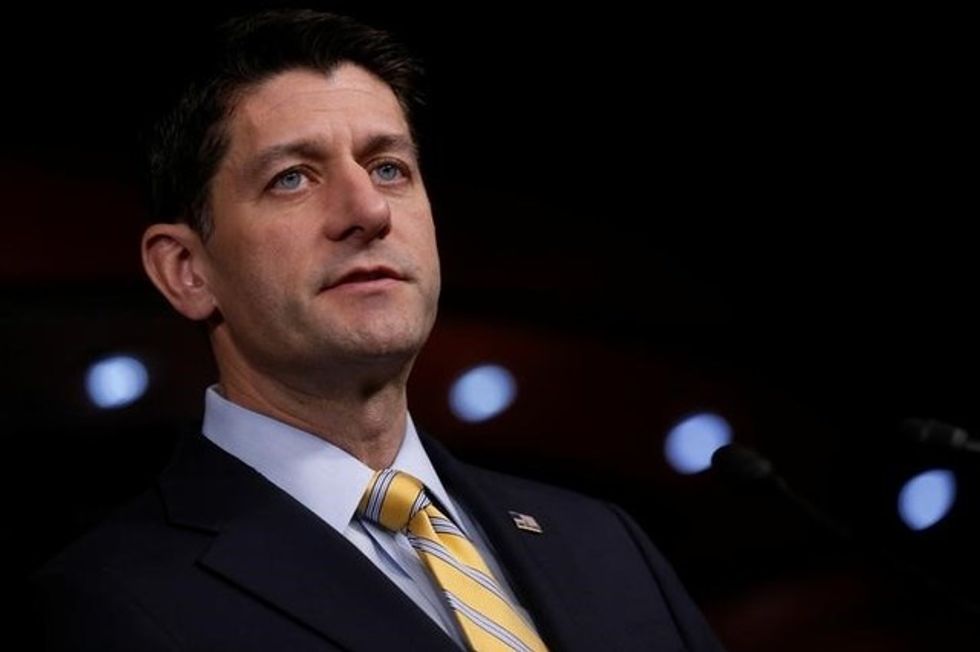 Reprinted with permission from AlterNet.
Speaker of the House Paul Ryan (R-WI) on Wednesday sided with House Oversight Committee Chairman Trey Gowdy (R-SC) over House Intelligence Committee Chairman Devin Nunes (R-CA) when asked about Donald Trump's unfounded "spygate" claims.
Trump has charged the FBI and the predecessor, Barack Obama, with embedding a "spy" into his campaign in order to illegal surveil his operation. Nunes, who served on Trump's transition team, has worked tirelessly to give credence to the president's unfounded attacks on the intelligence community.
After receiving a briefing on the embedded FBI source, Gowdy said he's convinced the FBI operated in a manner consistent with the organization when opening the investigation into Russian interference in the 2016 election. Ryan on Wednesday agreed.
"Normally I don't comment on briefings, let me say it this: I think Chairman Gowdy's initial assessment is accurate. I think we have some more digging to do. We are waiting for some more document requests. We have some more documents to review. We still have some unanswered questions."
"It would have been helpful if we'd gotten this information earlier," Ryan added. "As chairman Nunes said just the other day, if we had the information we were looking for, we could wrap this up faster. But I have no evidence to the contrary of the initial assessment that chairman Gowdy has made but I want to run every lead down and make sure we get the final answers to the questions."
Ryan also said he doesn't think Trump "should" pardon himself.
"I don't know the technical answer to that question, but I think obviously the answer is he shouldn't and no one is above the law," Ryan said.
Watch below:
Elizabeth Preza is the Managing Editor of AlterNet. Follow her on Twitter @lizacisms.