House Speaker Ryan Unveils Republican Alternative To Obamacare
@reuters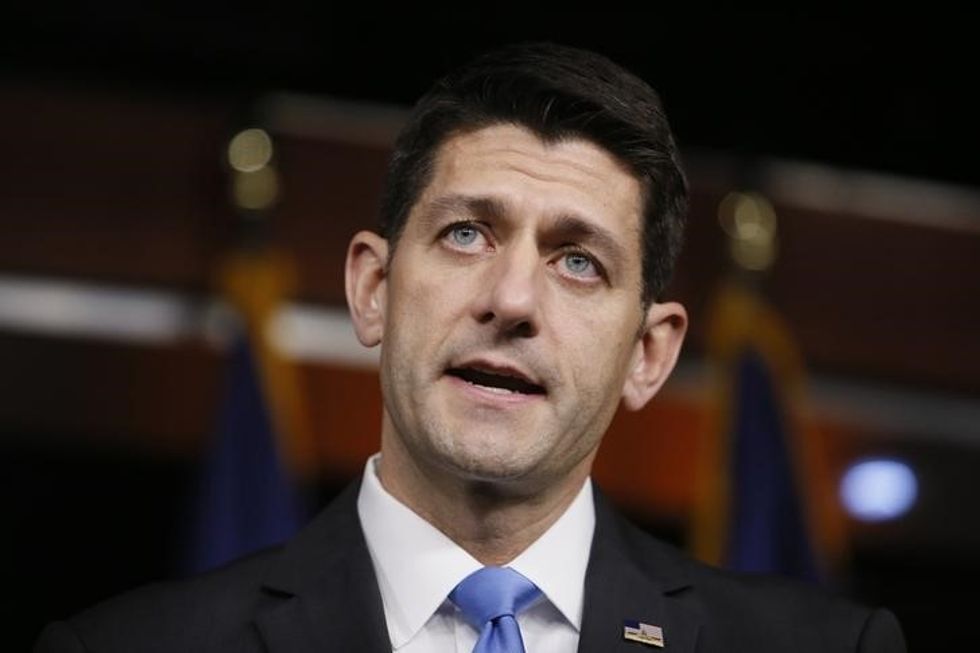 U.S. House of Representatives Speaker Paul Ryan unveiled a Republican healthcare agenda on Wednesday that would repeal Obamacare but keep some of its more popular provisions.
The proposal is part of Ryan's blueprint, titled "A Better Way," which offers a Republican alternative to the Democratic Party on policy issues ahead of the Nov. 8 election.
Earlier this month, Ryan, the country's highest-ranking elected Republican, released initiatives on national security and combating poverty. Proposals on regulation, tax reform and constitutional authority are expected in the coming weeks.
Republicans have challenged President Barack Obama's signature healthcare law, the Affordable Care Act, since it was enacted in 2010 after a bitter fight in Congress.
"Obamacare has limited choices for patients, driven up costs for consumers, and buried employers and health care providers under thousands of new regulations," a draft of the Ryan plan said. "This law cannot be fixed."
But Ryan's proposal would keep some popular aspects of the law, including not allowing people with pre-existing conditions to be denied coverage and permitting children to stay on their parents' coverage until age 26.
The Obama administration says some 20 million Americans have become insured as a result of the Affordable Care Act.
The Ryan plan recycles long-held Republican proposals like allowing consumers to buy health insurance across state lines, expanding the use of health savings accounts and giving states block grants to run the Medicaid program for the poor.
For people who do not get insurance through their jobs, the Republican plan would establish a refundable tax credit. Obamacare, by contrast, provides subsidies to some lower-income people to buy insurance if they do not qualify for Medicaid.
The Republican proposal would gradually increase the Medicare eligibility age, which currently is 65, to match that of the Social Security pension plan, which is 67 for people born in 1960 or later.
Like Obamacare's so-called Cadillac tax on expensive healthcare plans offered by employers, the Republican proposal would cap the tax deductibility of employer-based plans.
The Republican plan includes medical liability reform that would put a cap on non-economic damages awarded in lawsuits, a measure aimed at cutting overall healthcare costs.
Under Obamacare, many states expanded the number of people eligible for Medicaid. The Republican plan would allow states that decided to expand Medicaid before this year to keep the expansion, while preventing any new states from doing so.
(Reporting by Eric Beech; Editing by Peter Cooney)
U.S. Speaker of the House Paul Ryan (R-WI) takes questions at a news conference after his meeting with Republican presidential candidate Donald Trump in Washington, US, May 12, 2016.     REUTERS/Jim Bourg