House Votes To Continue Indefinite Detention On A Mostly Party-Line Vote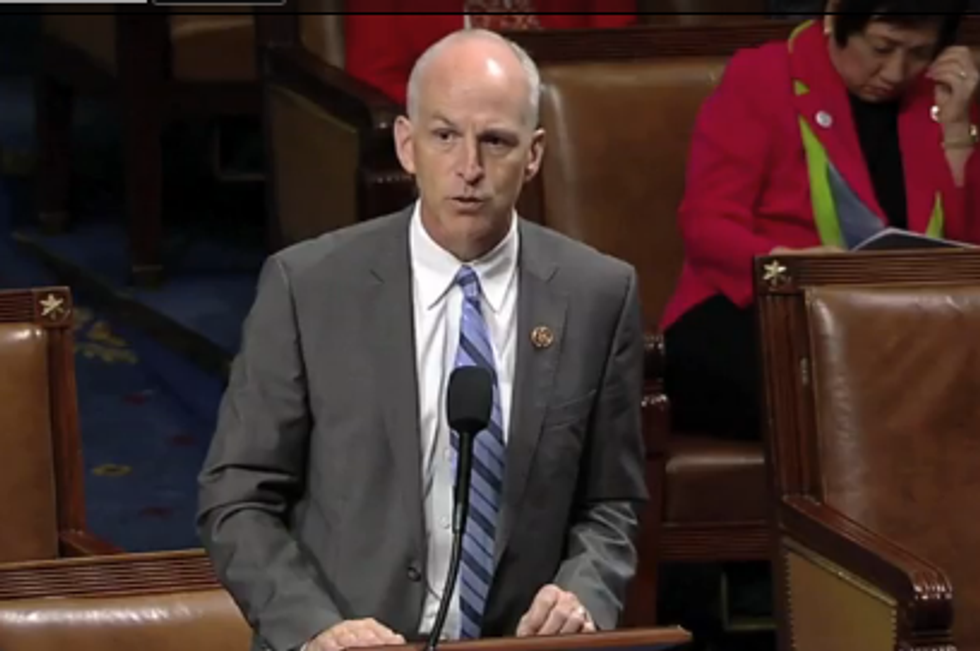 An amendment that ends the indefinite detention of American citizens without a trial, which was written into the National Defense Authorization Act (NDAA) two years ago, was defeated Thursday by a vote of 200-226, with 19 Republicans joining 181 Democrats in supporting the legislation.
"It is a dangerous step toward executive and military power to allow things like indefinite detention under military control within the U.S.," said Rep. Adam Smith (D-WA), who offered the amendment. "That's the heart and essence of this issue."
Republican Reps. Chris Gibson (R-NY) and Justin Amash (R-MI) signed on as co-sponsors of the bill.
But Republican Rep. Tom Cotton (R-AK) summed up the argument for continuing a provision that directly violates the Bill of Rights.
"There was a phrase in that game called 'olly olly oxen free' — meant you could come out, you were safe, you no longer had to hide," Cotton said. "This amendment is the olly olly oxen free amendment of the war on terrorism. It invites al Qaeda and associated forces to send terrorists to the Untied States and recruit terrorists on U.S. soil."
Smith pointed out that over 400 terrorists have been captured and tried in the United States.
"Let's trust the Constitution," Smith said. "The Constitution doesn't threaten us. The Constitution protects us."
President Obama signed the 2012 NDAA, which authorized all of 2012's defense spending, but stated that he would never use the power.
"I want to clarify that my administration will not authorize the indefinite military detention without trial of American citizens," Obama wrote in December of 2011. "Indeed, I believe that doing so would break with our most important traditions and values as a nation. My administration will interpret section 1021 [of the bill] in a manner that ensures that any detention it authorizes complies with the Constitution, the laws of war, and all other applicable law."