House Votes To Enforce Subpoenas Of Barr And McGahn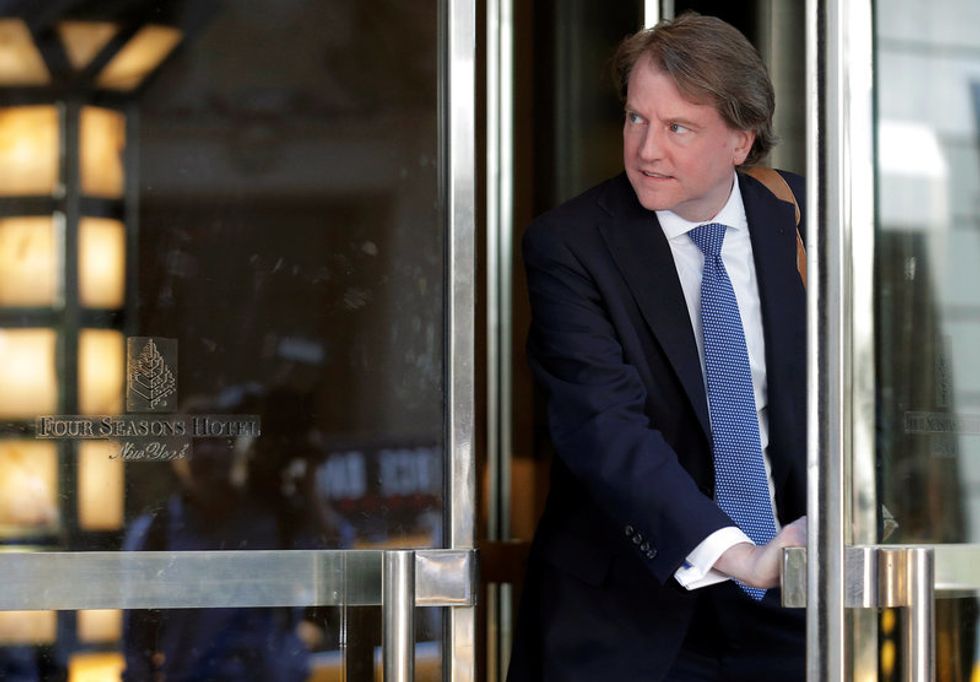 House Judiciary Committee Chairman Jerry Nadler can go to court to force two key members of Trump's inner circle to comply with congressional subpoenas, after the House voted Tuesday to approve that maneuver.
The House voted 229 to 191 along party lines to let Congress enforce subpoenas against Attorney General William Barr and former White House counsel Don McGahn, who have refused to follow legally binding subpoenas from the House Judiciary Committee by turning over documents related to former special counsel Robert Mueller's investigation.
"Mr. Speaker, when a congressional committee issues a subpoena, compliance is not optional," Nadler said in a speech on the House floor urging House members to vote for the resolution. "We expect witnesses to testify when summoned. We expect the Administration to comply with subpoenas and to provide us with the materials we require to do our jobs."
Refusing to comply with a subpoena is an affront to the rule of law.
Congressional subpoena powers are key to enforcing the constitutional mandate of Congress to carry out oversight and conduct investigations. And by refusing to comply, Barr and McGahn are creating a bad precedent that could hinder the legislative branch from doing its job for years to come.
But both Barr and McGahn's trampling of the rule of law is consistent with the behavior of the man both have worked for.
Trump has been systematically trying to obstruct congressional investigations to try to avoid facing any repercussions for his lawless and corrupt conduct — including the conduct Mueller investigated, as well as other unethical things Trump has done while in the White House.
Trump has ordered everyone from McGahn, to former White House Communications Director Hope Hicks, to a former White House official in charge of security clearances not to comply with legally binding congressional subpoenas.
House Speaker Nancy Pelosi said Trump's attempt to stonewall congressional oversight amounts to obstruction of justice. And it's led dozens of Democratic members of Congress to call for impeachment proceedings against Trump.
Tuesday's vote, however, allows Congress to enforce its oversight agenda without launching an impeachment inquiry.
If Trump and his aides continue to obstruct investigations, however, an impeachment inquiry could be the next step.
Published with permission of The American Independent. 
IMAGE: Former White House counsel Don McGahn.