How A Junior Aide Channeled Election Conspiracies Into Trump White House
@next2godwin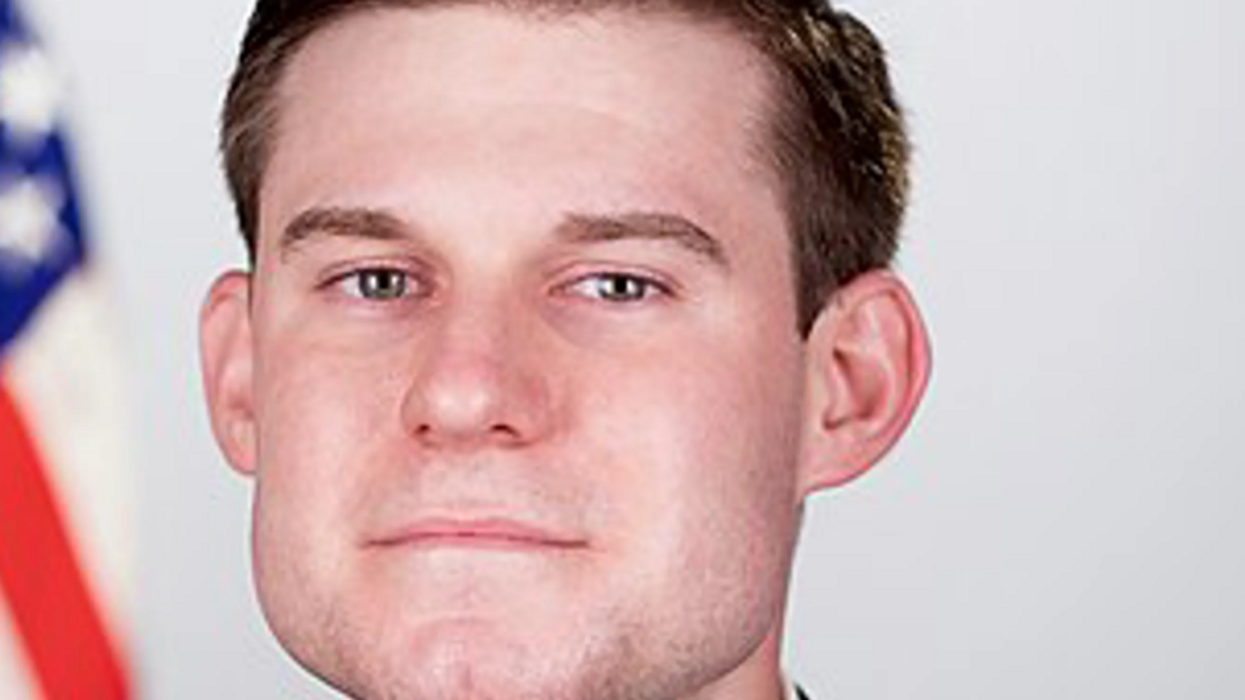 Photo by White House
There have been multiple reports on the flurry of activity in the White House in the weeks leading up to the 2020 presidential election and the denial-driven pandemonium that ensued after then-President Donald Trump's defeat.
Among the many loyalists who disseminated conspiracy theories within Trump's circle — falsehoods that fueled former President Trump's refusal to concede and his urge to overturn the 2020 election — was Garrett Ziegler, a young White House policy aide who channeled information to Trump from teams led by Rudy Giuliani and Sidney Powell.
Ziegler, according to previous reporting in The Guardian, used his access pass to grant a group of informal advisers — Sidney Powell, former lawyer and conspiracy theorist; Michael Flynn, disgraced former national security adviser and advocate of martial law; and Emily Newman, an ex-Trump aide — entry to the White House at the behest of Patrick Byrne, former Overstock.com chief executive. Ziegler also contributed to a controversial "Dominion" report, authored by his boss, trade adviser Peter Navarro, that falsely blamed Dominion Voting Systems for Trump's loss to Democratic nominee Joe Biden.
Raw Storynow reports that Ziegler did more than just let uninvited guests into the White House. He was part of a Giuliani-led team whose information channeling was used to great effect in the attempt to overturn the 2020 presidential election.
After the unfruitful meeting that Powell and Flynn had with former President Trump, during which plans to deploy the National Guard to seize ballot boxes were considered but eventually rejected, Ziegler's White House visitor access permissions were revoked, and Powell was banned from meeting with Trump by senior staff.
It was the now-infamous conspiracy theories about Venezuela in Navarro's report that spurred Powell to seek out President Trump, the Guardian reported.
In a recent interview, Marco Trimarco, an associate of Giuliani, told Ann Vandersteel, a Q-Anon conspiracy theorist, that Ziegler worked on Navarro's report with a team that reported to Giuliani. "Two weeks before the election, we were doing those reports hoping that we would pepper the swing states with those," Ziegler told David K. Clements, a right-wing-conspiracy-peddling college professor, referring to Navarro's three-part report.
Trimarco, Byrne, Powell, and "a few other people" worked as a team to collect affidavits to support the post-election lawsuits of Trump's failed judicial campaign to challenge the election results, according to Raw Story.
Working long hours at the White House with Giuliani's team didn't stop Ziegler from seeking information from Powell's team, a work ethic that impressed Trimarco.
"I mean, this guy — talk about people really working 24-7. He would come around at 11, midnight, 1 am, after he's done at the White House, to get information. I saw him come by one or two times. But he was working with a few key people on our team to get the information," Trimarco told Vandersteel.
He also praised Ziegler for getting information from Powell's teams directly to Trump's ears through Navarro, his boss. "Ironically, a lot of the stuff that got back to Rudy didn't end up coming through me," Trimarco said. "Because once that connection was made, Garrett would give it to Peter, and Peter would give it to the president, and then it would circle back to Rudy."
In December 2020, Ziegler boasted of his unrelenting support for then-President Trump's refusal to transfer power to then-President-Elect Joe Biden. " [I'm] still holding out hope that some of the advice my boss was giving [Trump] that we needed to do something about this would actually get done, that he would quote-unquote cross the Rubicon…. But he didn't do that."
Giuliani didn't respond to multiple requests for comment. Ziegler responded and promised to comment, but never did.