How The Rise Of Renewables Brings A Fix For Climate Ever Closer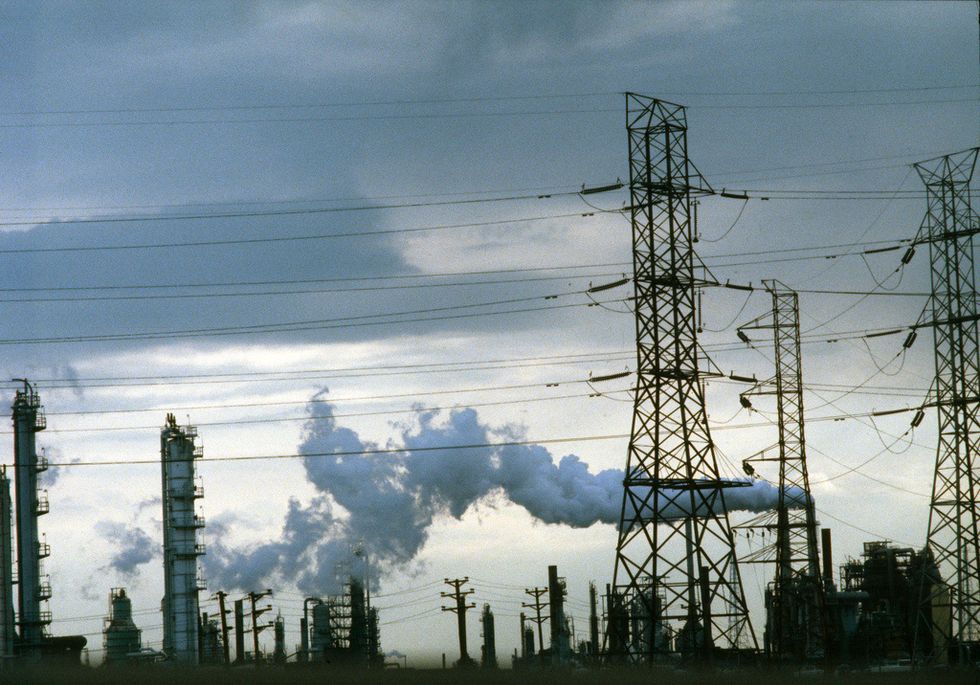 By Alex Morales, Bloomberg News (TNS)
LONDON — United Nations climate talks set to begin in Paris next week promise to produce a landmark deal that has eluded diplomats for more than two decades.
All of the Group of 20 nations, including the biggest developing countries — China, India and Brazil — have prepared to limit emissions into the next decade. Plunging costs for wind and solar power mean alternatives to fossil fuels are more viable.
At least 130 heads of government and state will descend on the city for the opening of the two-week conference Monday as France's biggest diplomatic gathering since 1948 coincides with a security lockdown spurred by the deadly Nov. 13 terrorist attacks. Thousands of police and soldiers will be deployed, and planned demonstrations by environmental activists have been canceled due to the terror threat.
While the fatal assaults will make the mood more "sober," said Yvo de Boer, a former U.N. global-warming chief who is now director-general of the Global Green Growth Institute in Seoul, South Korea, "there is a broader desire to see global action on climate change, which was there before the unfortunate Paris attacks and is still there now."
Momentum is building toward a comprehensive deal to curb greenhouse gases and the worst effects of global warming, including prolonged droughts, rising seas and melting glaciers. The previous effort, in Copenhagen in 2009, collapsed in acrimony, and fewer than 80 nations stepped forward with emissions pledges. More than 170 countries have done so this time.
The pledges would restrain the rise in global temperatures to 2.7 degrees Celsius (4.9 degrees Fahrenheit) since pre-industrial times, according to Climate Action Tracker. That's better than its 2009 projection of 3.5 degrees Celsius, though short of the international target of 2 degrees and the goal sought by island nations of 1.5 degrees.
"In Paris we have two important positive points of departure: global political momentum and leadership and a better competitive environment for clean energy," said International Energy Agency Executive Director Fatih Birol.
As costs come down, countries are investing more in renewables, especially developing countries. In six years, India has multiplied by five its solar power target for 2022, raising it to 100 gigawatts.
Wind turbines cost $935,000 per megawatt on average, down from 2009, according to Bloomberg New Energy Finance. Solar panel prices have fallen to 65 cents per watt this year from about $2 at the end of 2009, according to Jenny Chase, BNEF's head of solar analysis. The cost of a kilogram of polysilicon, the raw material used in most panels, this month fell to $14.76, a record low that's a quarter of the price in December 2009.
Onshore wind power is cheaper than fossil generation in Brazil, Chile and the windiest parts of Texas and Oklahoma, said Amy Grace, who heads BNEF's wind analysis. In most major European markets, including the U.K. and Germany, the best wind projects are cost-competitive with new coal and gas plants when accounting for the carbon price.
"It's actually possible now to combine growth with a green agenda to tackle climate change," Vestas Wind Systems A/S Chief Executive Officer Anders Runevad said in an interview.
"The cost of delivering this looks more manageable now," said U.K. Energy and Climate Change Secretary Amber Rudd.
There are signs of a retreat from coal and oil. Investors with $2.6 trillion of assets under management have pledged to withhold money from fossil fuels, up from $50 billion a year ago. The oil industry is divided, with European majors in June breaking with their biggest U.S. competitors and supporting efforts to put a cost on carbon pollution.
Last year, renewables contributed almost half of the world's new power generation capacity, according to the IEA. Mandatory energy efficiency regulations on everything from fridges to industrial boilers now cover more than a quarter of global energy use, the agency says. In the five years through 2014, new investment in clean energy totaled $1.46 trillion, up from $802 billion in the five previous years, according to BNEF.
While investment in renewable energy has boomed, the industry hasn't been a safe bet in the stock market. WilderHill New Energy Global Innovation Index of 105 clean energy companies has tumbled 29 percent since the Copenhagen climate summit while global shares in the MSCI World Index appreciated 46 percent, according to data compiled by Bloomberg. The so-called NEX index fell 9.5 percent in the past year as concern about the global economy prompted a flight to safety in equities.
Politically, efforts to boost renewable and curb global warming are gaining traction. The turning point came in November last year, when U.S. President Barack Obama and his Chinese counterpart Xi Jinping jointly announced efforts the world's two biggest emitters will take to limit pollution, said Birol of the IEA.
Commitments by developing countries are crucial to a deal because their share of emissions has rocketed since 1992, when the United Nations Framework Convention on Climate Change established the divide that required only industrialized nations compelled to adopt numerical targets on emissions.
"You're going from action by few to action by all," EU negotiator Elina Bardram said in an interview. "The momentum is really unique."
©2015 Bloomberg News. Distributed by Tribune Content Agency, LLC.
Photo: United Nations Photo via Flickr