How To Avoid 'Green Guilt'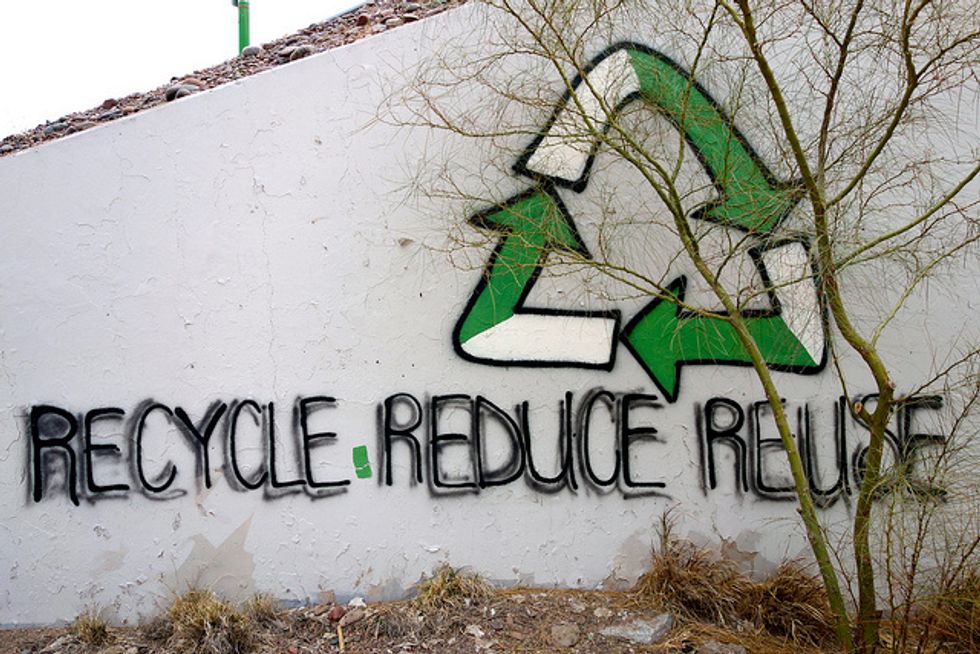 By Alan J. Heavens, The Philadelphia Inquirer (TNS)
I hope I am not being too personal, but do you recycle? If not, are you experiencing "green guilt"?
You knew someone would come up with a syndrome for people who want to recycle but forget to or don't have the time, correct?
In this case, it's experienced by people who think they might not be doing enough for the environment, said Carl Smith, president and CEO of Call2Recycle, a nonprofit that collects and recycles batteries at no cost for consumers, municipalities, and businesses.
Since 1996, Call2Recycle has diverted 100 million pounds of batteries and cellphones from the solid-waste stream and established more than 34,000 collection sites around North America.
Green guilt, in this case, has to do with regret for not having recycled cellphones, batteries, and small electronics and instead disposing of them with the regular trash.
Apparently, fewer people are experiencing green guilt in 2015 than in 2012, Smith said, and they say they recycle these items because it is environmentally responsible.
The ones who say they don't recycle them explain that they don't know how or where to recycle their old technology, that they are unable to find a "collection event," or that local retailers are not offering such programs.
I hate to be the contrarian, but a quick check of municipal and county websites in the Philadelphia area spells out what to do with electronics and when and where consumers can go to recycle them. Some towns will collect these items for recycling along with the regular trash if they are put out separately on pickup day.
"Consumers increasingly want to make a difference in sustaining the environment and view recycling batteries and electronics as an option for taking action," Smith said. "We're pleased to see improvement in consumers knowing where to recycle batteries and related products since our last survey in 2012, when 44 percent of respondents did not know how or where to recycle these items."
It's easier now. Check on your computer before you decide to recycle it.
(c)2015 Philadelphia Inquirer, Distributed by Tribune Content Agency, LLC.
Photo: Kevin Dooley via Flickr