How To Faceplant While Reporting On The Clinton Tax Returns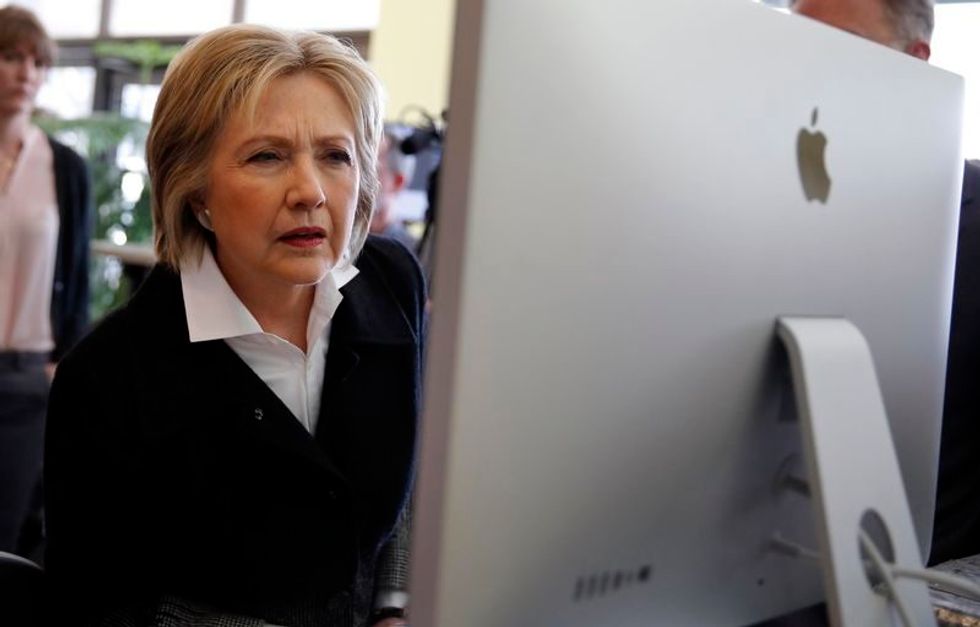 Published with permission from Media Matters. 
An embarrassing misreading of Hillary and Bill Clinton's 2015 tax returns led The Daily Caller to publish an entire article based on the false premise that the couple had given almost all their charitable donations to the Clinton Foundation.
The August 12 article, inaccurately headlined "96 Percent Of Hillary's Charitable Donations In 2015 Went To Clinton Foundation," claimed that while the Clintons' tax returns indicate they gave more than $1 million to charity in 2015, "the contributions can hardly be seen as altruistic, since the money flowed back to an entity they control." The article went on to claim that the donations went to the "Clinton Foundation," which has purportedly "been at the center of several controversies that have hobbled Hillary Clinton's presidential campaign by eroding trust in the former secretary of state," and highlighted several trumped-up scandals related to that organization.
Unfortunately for The Daily Caller, the Clintons' tax returns indicate that they gave that money not to the well-known Clinton Foundation but to the Clinton Family Foundation, an entirely separate entity, which in fact distributes its funds to a variety of other charitable and nonprofit organizations.
As we noted when conservative outlets mixed up the two entities last year:
As Nonprofit Quarterly explained, the Clinton Family Foundation acts "a clearinghouse for the family's personal philanthropy." According to the Family Foundation's 2014 tax filing, Hillary and Bill Clinton are the only donors, and the Family Foundation distributes their money to various charities and nonprofits, including New York Public Radio, the American Nurses Foundation, the American Heart Association — and the separate William J. Clinton Foundation.

The William J. Clinton Foundation — which was recently renamed the Bill, Hillary & Chelsea Clinton Foundation — is the highly-respected international charity that has garneredsignificant media attention since Clinton announced her run for president. It is the foundation that helps AIDS/HIV sufferers around the world get better medicine, and battlesglobal health crises, economic inequality, childhood obesity, and climate change.
While there would be nothing suspicious about the Clintons donating to Clinton Foundation given their obvious commitment to its good works, the fact remains that the $1 million donation in question wasn't directed there.
Photo: U.S. Democratic presidential candidate Hillary Clinton looks at a computer screen during a campaign stop at Atomic Object company in Grand Rapids, Michigan, U.S. March 7, 2016. REUTERS/Carlos Barria/File Photo