How Trump Will Rig His Own Case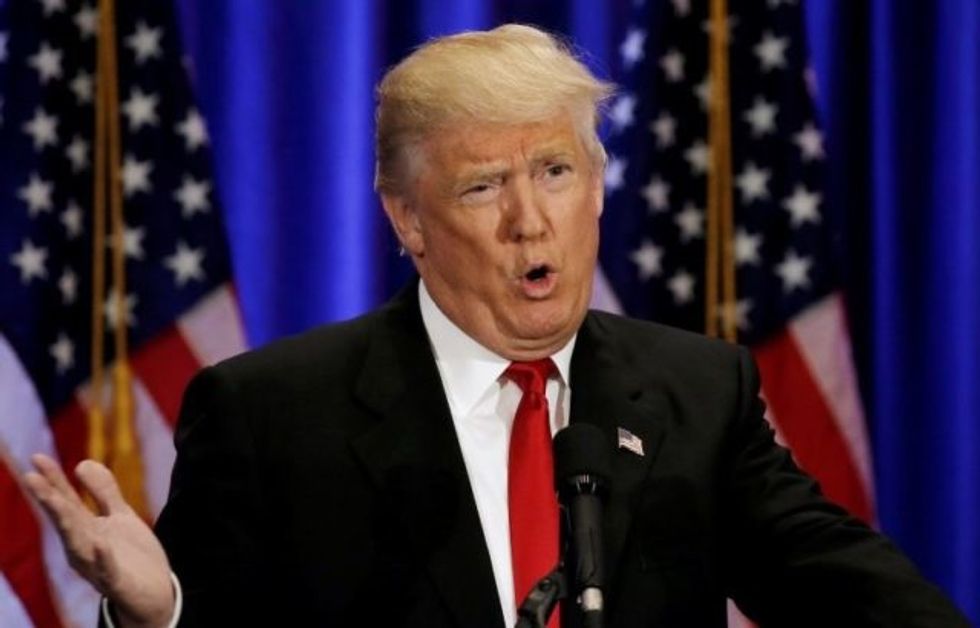 This article originally appeared on Creators.
Nothing Brett Kavanaugh has said in his Supreme Court confirmation hearings relieves the most profound suspicion: that President Donald Trump nominated him to front a legalistic coup against the rule of law.
Of course, he uttered all the expected platitudes. "I am a pro-law judge," he promised, nonpartisan and neutral, "committed to deciding cases according to the Constitution and laws of the United States." But the circumstances of his selection as well as his own previous history and statements offer no reassurance. Neither does the Republican Senate leadership's effort to ram through this confirmation with haste and secrecy.
Kavanaugh's established record of extreme views on abortion, labor, environmental protection, gun controls, civil liberties, voting rights and many other issues would be troubling even if a clean president had chosen him. His radical interpretation of statutes and his insistence on far-right interpretations of the Constitution offend most Americans, which is why only a minority supports his nomination.
But the president who chose him is an even bigger problem. As the Senate considers his nomination, Trump faces several inquiries that could each or together mean the end of his presidency. Everyone knows the rap sheet: His former attorney and his former campaign manager are headed to prison, along with a brace of lesser associates; his corporate accountant has signed a cooperation agreement; and he is the subject of special counsel probes into his campaign's alleged conspiracy with agents of a foreign power and his own alleged attempts to obstruct that investigation.
Moreover, Trump has showed every sign of being a president with authoritarian or even dictatorial ambitions. He has undermined his own Justice Department and FBI, bringing law enforcement into disrepute among his most partisan followers. Just before Kavanaugh appeared before the Senate Judiciary Committee, Trump sent tweets questioning the corruption prosecution of two members of Congress who have supported him — a grossly improper attempt to influence federal prosecutors to adhere to his own partisan preferences. This blundering interference came amid constant threats by Trump to fire Attorney General Jeff Sessions for refusing to kill the Russia investigation.
As with Presidents Richard Nixon and Bill Clinton, the cases that have embroiled Trump are likely to end up before the Supreme Court — which means that if confirmed, Kavanaugh will be voting on matters that will determine the fate of the president who nominated him. Will he bury those cases in deference to presidential power and elevate Trump over the law?
"Never before in the history of presidential nominations of Supreme Court justices have there been so many matters of the deepest personal impact to the president that may come before the Supreme Court," observed legal scholars Laurence Tribe and Norman Eisen and former federal judge Timothy K. Lewis in a recent analysis for the Brookings Institution.
Included among the questions that may soon come before the court, according to the Brookings paper, are whether a president can use the pardon power to shield himself from indictment or conviction; "whether a president can be charged with obstructing justice," or any other crime; whether the president must answer a subpoena for his testimony; and "whether a president can unilaterally fire a special counsel without cause."
And opinions previously offered by Kavanaugh — who was handpicked after a private presidential interview — strongly indicate that he would protect Trump. Although he participated enthusiastically in the impeachment of Clinton, as a staff attorney in the Office of Independent Counsel headed by Kenneth Starr, Kavanaugh later decided that presidents should not be subject to civil or criminal litigation during their terms of office. He suggested that impeachment is the only proper remedy for a crooked president, never explaining how such a process could begin without a criminal investigation. He has even said that U.S v. Nixon, the landmark case that forced a rogue president to disclose evidence of his crimes, may have been wrongly decided.
The combination of Kavanaugh's extreme position and Trump's blatant contempt for law pose a serious threat to a fundamental American constitutional principle, namely that nobody is above the law. That's why the Brookings scholars demand that the Senate delay this nomination "until the relevant legal issues overhanging the sitting president are resolved." To confirm Trump's nominee is to become an accomplice in what now appears to be an attempt to rig his own case.
To find out more about National Memo editor-in-chief Joe Conason and read features by other Creators Syndicate writers and cartoonists, visit the Creators Syndicate website at www.creators.com.