New HUD Directive Will Leave 55,000 Migrant Children Homeless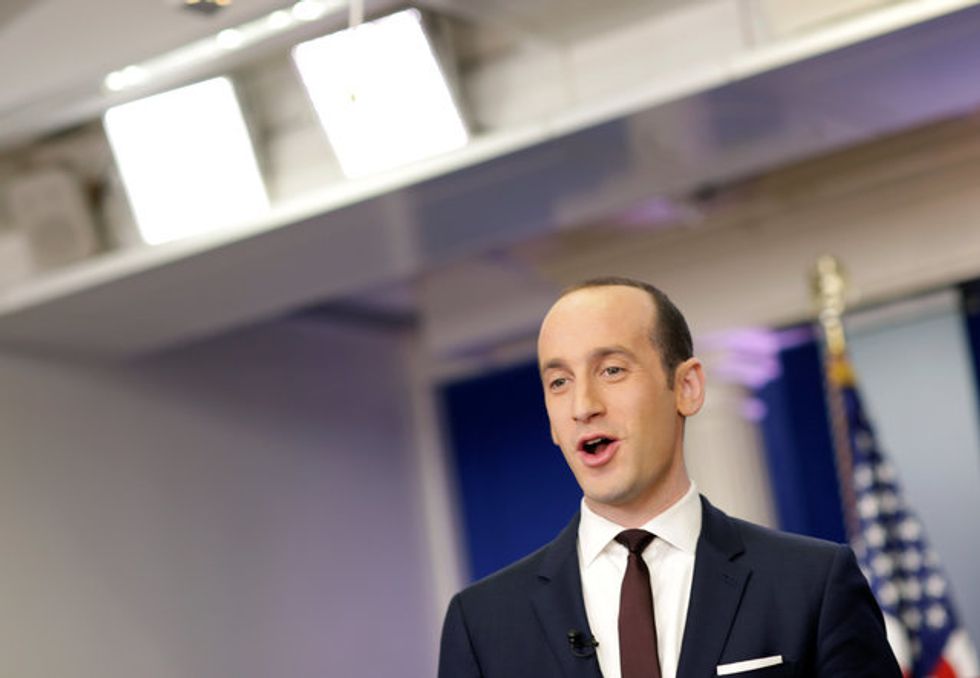 One of the Trump administration's retaliatory policies against undocumented immigrants would have a horrible unintended consequence.
Trump's Department of Housing and Urban development plans to evict undocumented immigrants from public housing. And according to HUD's own analysis, that plan would also toss those immigrants' children out into the streets — 55,000 of whom are either legal permanent residents or American citizens, according to a report from the Washington Post.
Under current rules, those children are legally entitled to federal housing subsidies, according to the Post.
However Trump's racist adviser Stephen Miller — the author of some of Trump's most draconian anti-immigration policies, such as the Muslim ban — wants to change the rule to require every person in a household receiving HUD subsidies to be of "eligible immigration status," according to the Post.
"HUD expects that fear of the family being separated would lead to prompt evacuation by most mixed households," according to HUD's analysis of Miller's newly proposed policy. "Temporary homelessness could arise for a household, if they are unable to find alternative housing."
HUD's analysis also found that the policy meant to punish immigrants would also punish citizens who benefit from housing subsidies.
That's because evicting families that only have some members receiving subsidies and replacing them with families in which all members qualify for subsidies would increase the cost to HUD by as much as $227 million per year, according to the Post.
And because HUD likely wouldn't receive more money to cover that increased cost, the new policy would both, "reduce the quantity and quality of assisted housing in response to higher costs" and result in "fewer households served under the housing choice vouchers program," according to HUD's analysis.
The new policy has yet to go into effect. The rule was only proposed on Friday, and the public has until July 9 to make public comments either for our against the policy.
But given the spate of anti-immigrant policies Trump has already implemented without regard to human suffering, it's unlikely any rational argument will sway him to change his mind in this case.
Published with permission of The American Independent.
IMAGE: Senior White House Advisor Stephen Miller waits to go on the air in the White House Briefing Room in Washington, February 12, 2017. REUTERS/Joshua Roberts