Hugh Jackman To Be Honored At San Sebastian Film Fest
@AFP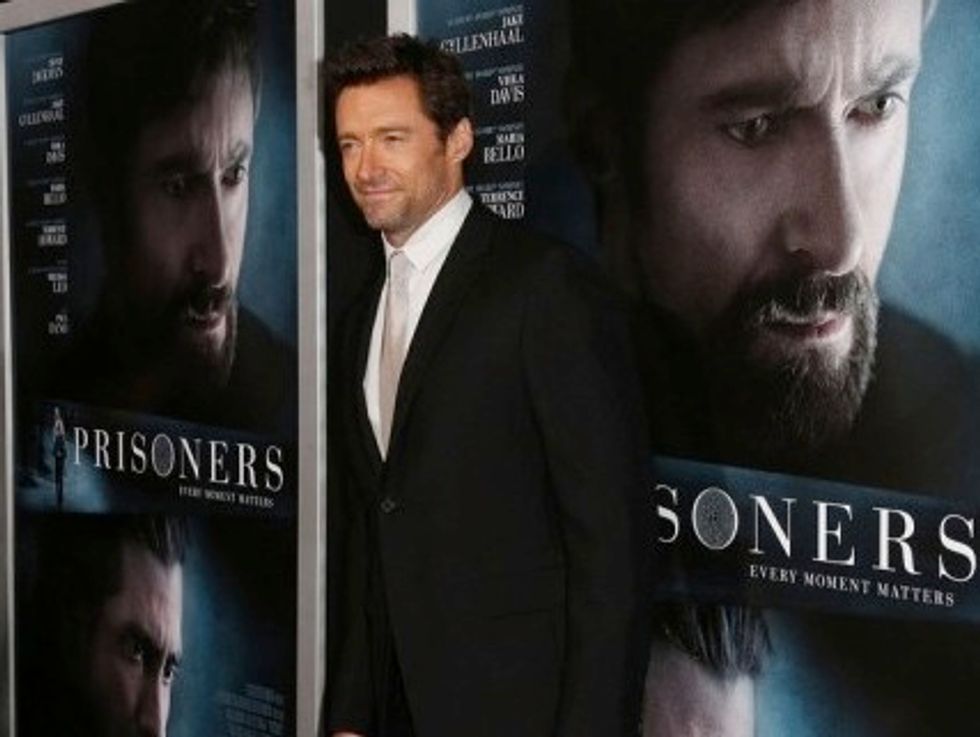 MADRID (AFP) – Australian actor Hugh Jackman will receive a lifetime achievement award at the San Sebastian film festival which gets underway Friday in Spain with 13 movies in competition for the best film award.
The 44-year-old "Wolverine" and "X-Men" star will collect the festival's Donostia award — the Basque name for the coastal city San Sebastian — on September 27, the penultimate day of the nine-day festival, just before his latest film "Prisoners" is screened out of competition.
Directed by Canada's Denis Villeneuve the movie tells the story of a distraught father, played by Jackman, who holds captive the troubled young man he believes kidnapped his six-year-old daughter.
Spanish actress Carmen Maura, best known for her starring role in Oscar-winning director Pedro Almodovar's "Women on the Verge of a Nervous Breakdown", will also receive a lifetime achievement award at the festival, the oldest and most prestigious event of its kind in the Spanish speaking world.
Past recipients of the award include Meryl Streep, Richard Gere, Ian McKellen and Robert De Niro.
In the race for the festival's Golden Shell award for best film is Canadian director Atom Egoyan's "Devil's Knot" about a private investigator played by Colin Firth whose detective work helps get three men who had been convicted of murder released from prison in Arkansas.
Firth, who won the Oscar for best actor in 2011 for his role in "The King's Speech", also stars in another movie in competition at the festival, Australian director Jonathan Teplitzky's "The Railway Man" about a British train enthusiast profoundly damaged by his experience as a prisoner of war.
British director Roger Michell's "Le Weekend", about a long-married couple who revisit Paris for the first time since their honeymoon in an attempt to revitalise their marriage, and French director Bertrand Tavernier's "Quai d'Orsay", a political satire about a dashing French foreign minister whose charm masks his incompetence, are also in the run.
"In the official selection we tried to have all types of movies, radical movies, commercial movies," said festival director Jose Luis Rebordinos.
U.S. director and screenwriter Todd Haynes, whose films include the Oscar-nominated "Far From Heaven" and "The Karen Carpenter Story", will chair the jury of the 61th edition of the film festival.
Organizers expect some 150,000 people to attend the event, which brings in around 18 million euros ($22 million) for the local economy, mostly in tourism-related income, according to a study by Basque consulting firm Ikertalde.
The festival, held each year in San Sebastian, a picturesque seaside resort on the northwest Atlantic coast of Spain, was originally intended to honour Spanish language films but it has established itself as one of the most important movie festivals in the world.
It hosted the world premiere of Alfred Hitchcock's spy thriller "North by Northwest" in 1959 and Woody Allen's "Melinda and Melinda" in 2004.
Last year's Golden Shell for best film went to French director Francois Ozon's account of a high school teacher's friendship with an unusual pupil "In the House".
Photo Credit: AFP/ Frederick M. Brown