Human Rights Group Criticizes Israel's Treatment Of Palestinians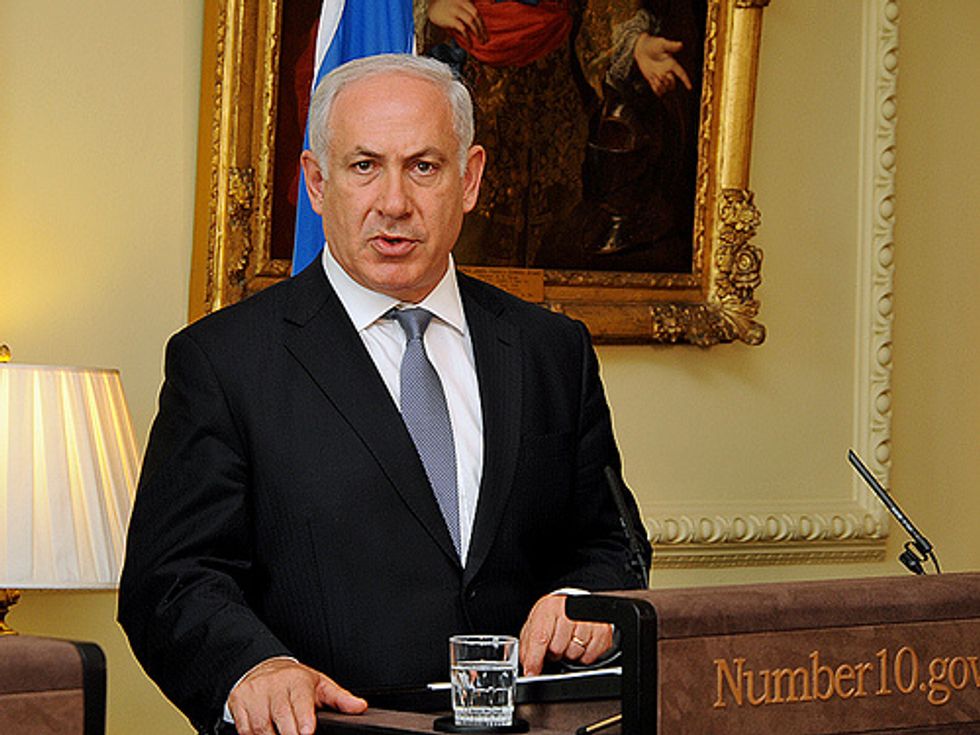 By Batsheva Sobelman, Los Angeles Times
JERUSALEM — Israeli security forces use excessive force against Palestinians in the West Bank and display "callous disregard" for human life, Amnesty International said Thursday.
In a report called "Trigger-Happy: Israel's Use of Excessive Force in the West Bank," the human rights organization says Israeli soldiers and police killed 45 Palestinians since 2011, nearly half of them last year.
In all cases examined by the organization, the Palestinians killed did not appear to pose a direct or immediate threat to life, Amnesty said. In some cases, the organization said it found "evidence that they were victims of willful killings."
The findings point to a "harrowing pattern of unlawful killings and unwarranted injuries" of Palestinian civilians, Amnesty's Middle East and North Africa director Philip Luther said in a press release.
In addition to 261 Palestinians seriously injured by live fire in the same period, 8,000 were wounded by other means, including tear gas and rubber-coated metal bullets, many during demonstrations against Israel's policies.
Amnesty urged Israel to refrain from use of lethal force unless explicitly necessary to protect lives and to respect Palestinian rights to "peaceful assembly." The report urged the international community to suspend all weapons transfers to Israel.
The Israeli army rejected the report. In a statement issued Wednesday before Amnesty's publication, the army said the organization ignored the sharp increase in Palestinian violence over the past year, including rock throwing, shootings and improvised explosive devices.
According to the statement, the Israeli army authorizes use of precision munitions only where non-lethal means of crowd control, including water cannons and tear gas, "have been exhausted and human life and safety remains under threat."
Rejecting Amnesty's statements that forces operate with "near total impunity" and that the Israeli investigative system is "woefully inadequate," the army maintained it abides by "the highest of professional standards." Any suspicion of wrongdoing is investigated, the Israel Defense Forces said.
The Jerusalem-based group NGO Monitor dismissed the report as flawed and impartial. Calling the accusations "reckless and blatantly biased," founder Gerald Steinberg charged that Amnesty "lacks the expertise and credibility to analyze or assign blame for deaths" in this context.
The group described Amnesty's related research team as individuals with "backgrounds in anti-Israeli political activism," not military and legal expertise.
Also Thursday, Israeli soldiers shot and killed a Palestinian in the West Bank.
According to Israeli military officials, soldiers were carrying out an operation in the West Bank village of Bir Zeit overnight for the arrest of wanted suspects.
Israeli media reported that two Palestinians were arrested overnight while a third holed up inside a house in Bir Zeit, surrounded by Israeli forces calling him to turn himself in.
According to an official army tweet, he was a "terrorist" who resisted arrest, forcing troops to shoot him.
Palestinian media identified the victim as Muatazz Washaha, 24. Witnesses told Maan news agency Washaha was shot in the head. An assault rifle was found in the house but had not been fired at Israeli troops at any point, according to Palestinian media.
Photo: Downing Street via Flickr